Our Current Projects/ Christmas Tree Festival St John's Church, Dronfield
Organisations in Dronfield were asked to decorate a Christmas Tree in the theme of their organisation.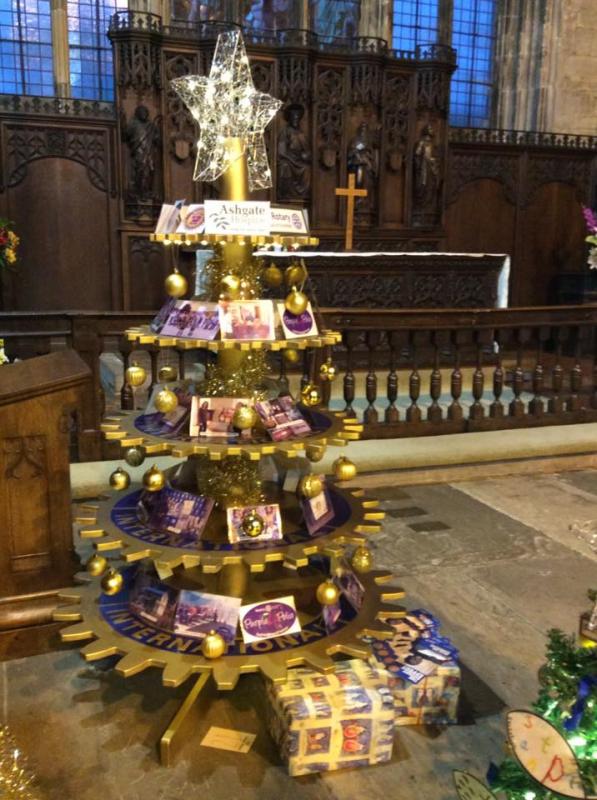 Show related pages
Our truly innovative Christmas Tree made by one of our Rotarions.
Rotary Rondels cut from wood, painted in the Rotary colours and beautifully decorated.
We are proud to have been involved in the first Christmas Tree Festival in Dronfield.