Rotary Masterchef 2018
Schools Masterchef competition 2018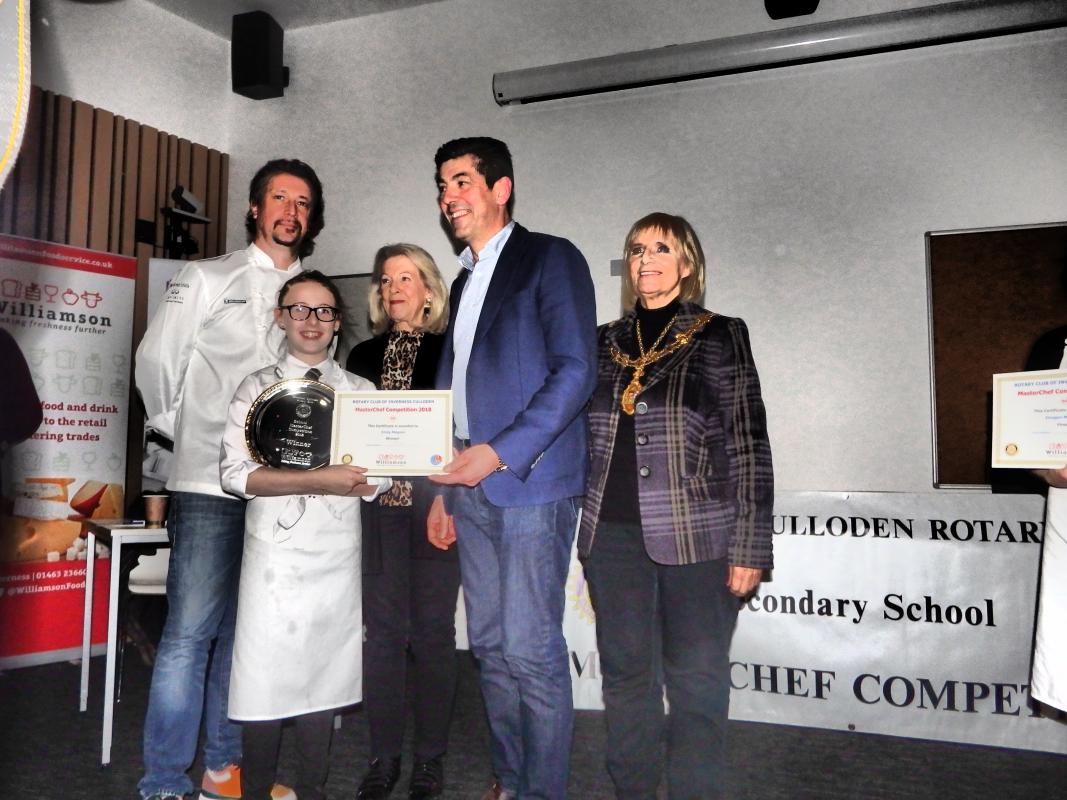 Michael Smith and Lady Claire Macdonald, judges of our Secondary Schools Masterchef Competition declared Millburn Academy pupil Emily Megson as the overall winner. Both judges praised the extremely high standard of entries for this year's competition. Williamson Foodservice sponsored the event. Provost Helen Carmichael attended the event along with an audience made up of teachers, parents and Rotarians.
Her menu was made up of autumn sweet potato and butternut squash crumble with a green leaf salad and mustard dressing as a starter dish.
Main course consisted of Scottish salmon fillet baked in paper and served on a bed of asparagus and rice with a saffron sauce
Lime cheesecake with raspberry coulis was her dessert.