The Rotary Club of Newton Abbot was formed on 12th March 1922 at a meeting in The Courtenay Restaurant. It received its Charter on 1st July that year.
Its first President was Charles Lane Vicary, a leading citizen of the day, who was proprietor of the historic Bradley Mills and whose name is inscribed on a plaque in the paving of Courtenay Street.

Since its formation in 1922 the Club has met regularly on a Tuesday. Members originally met for lunch, but this has changed to early evening to accommodate the needs of our membership. We currently meet for friendship and a meal between 6.00 and about 8pm at Dainton Park Golf Club. This is the time when we attend to Club business, organise various fundraising and social events. Once or twice a month we have a visiting speaker.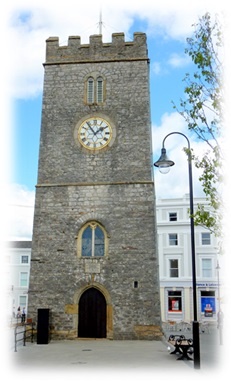 The 60 or so men and women who are members of the club are all resident in and around Newton Abbot or work in the area. What they all have in common is a passion for the welfare and economy of our local community. Like all Rotary clubs we work to benefit the lives of others, both locally and abroad.
There are over 50,000 Rotarians in Great Britain and Ireland who all have similar ideals and objectives of helping those in need. It's a fulfilling role, and Rotarians can get involved as much or as little as their time will allow. Rotary welcomes both men and women from all walks of life. We are non-political and non-religious.
Being part of Rotary is more than just giving back to the community by volunteering. It is also about bringing your skills, experience and enthusiasm to help others, whilst making some great friends along the way.
Our clubs are friendly places and we regularly invite speakers from a wide range of backgrounds to share their knowledge, entertain, educate and inspire us. Members also share a common interest in friendship and as Rotarians we are welcomed in clubs around the world.
The Rotary Club of Newton Abbot is one of 85 Rotary clubs with 2,350 members who together form District 1175 SW Peninsular. This covers Devon, Cornwall and the Isles of Scilly. There are 6 clubs in Teignbridge all supporting various projects, clubs often work together on large fund-raising events.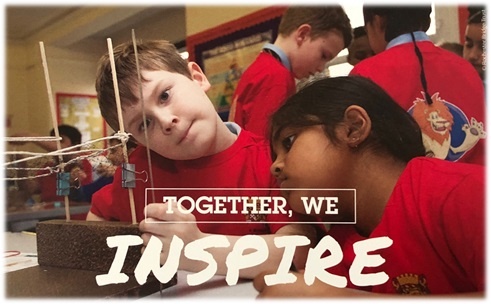 All the Rotary Clubs in the UK are managed by Rotary GB&I – Rotary Great Britain and Ireland. We are all part of Rotary International which is based in Illinois, USA. As an international organisation we can engage in some very large projects. For instance, one of the projects of which Rotary is most proud, is End Polio Now.
There is no cure for polio, a disease that causes paralysis and potentially death. It mainly affects children under 5. For the last 30 years Rotary has been working with 5 international partners to vaccinate over 2.5 billion children throughout the world to reduce the incidence of polio by 99.99%. In 1988 there were 350,000 reported cases, last year just 28 in two countries, Afghanistan and Pakistan.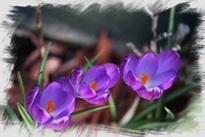 To raise the awareness of the campaign, clubs across the region have planted purple crocus corns, check out the Avenue in Newton Abbot in February where over 3,500 have been planted.
By volunteering with Rotary, you know that you will be changing people's lives for the better; the Rotary motto is "SERVICE ABOVE SELF".
SHARE SKILLS BY VOLUNTEERING FOR ROTARY
Volunteering with Rotary could be the most important thing you ever do. Your skills and experience are invaluable in our drive to help communities at home and around the world through our volunteer work. When you become a member of Rotary volunteering your time and abilities to your local club, you will be helping to make people's lives better.
HOW THE ROTARY CLUB OF NEWTON ABBOT OPERATES
CLUB COUNCIL - meet each month to agree the aims and objectives of the club. Meetings are chaired by the President who is elected by the membership and changes every Rotary year (July – June).
The Chair of each Group sits on the Club Council together with the Club Secretary, Treasurer, Past President and President Elect & Nominee. Club Council meet on the first Tuesday of the month to report on their work. Any member of the club may attend these meetings should they wish.
COMMUNITY GROUP - is central to the aims of Rotary and processes the requests we receive from those in need within our community. This may involve providing financial or physical help to other agencies involved in caring for the elderly, the disabled, those in poverty or in need. As a club we have distributed over £20,000 per year to various charities, social organisations and individuals.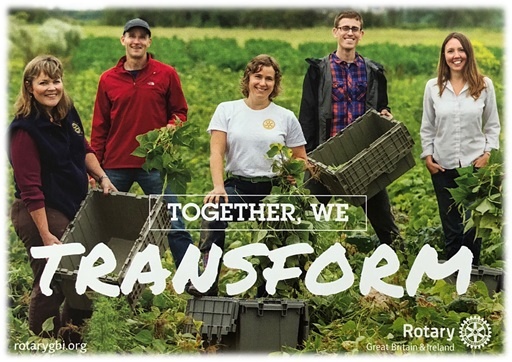 INTERNATIONAL & FOUNDATION GROUP - Rotary are longstanding supporters of 'Shelterbox' which supplies emergency aid to disaster areas. Over the last 12 years the club has purchased over 40 boxes which have been sent to some of the worst humanitarian disasters of recent times.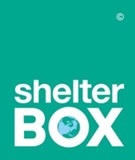 We have an annual exchange with The Rotary Club of Vitré in France with whom we have carried out joint international projects, most recently a water aid project in Senegal. The Rotary Foundation is our own international charity that helps to advance peace and conflict resolution, prevent and treat disease, improve water and sanitation, support mothers and improve child health, improve education and literacy and support economic and community development. Over the years Newton Abbot Rotary Club has been involved in several international projects, including End Polio Now.
YOUTH GROUP - works with local schools, colleges and youth organisations to advise on training programmes, youth employment and mock interviews, as well as events such as ''Youth Speaks'', and Rotary Youth Leadership Awards (RYLA).
PUBLIC IMAGE & MEMBERSHIP GROUP - helps to arrange fund raising projects, assists other clubs with personnel for their events, carries out marketing and manages the website and social media. It deals with membership recruitment, liaison with corporate members, and supporting new members.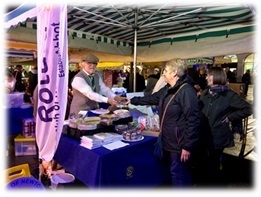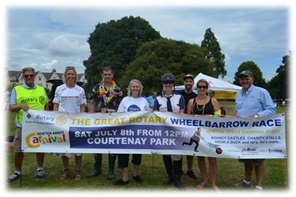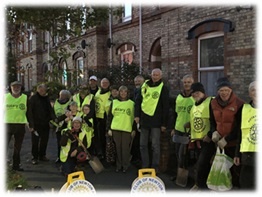 Victorian Evening, Wheelbarrow Race & Crocus Planting!
ROTARY ORIGINS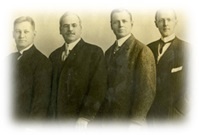 Chicago attorney Paul P. Harris formed the first Rotary Club on 23 February 1905, with three friends, Silvester Schiele, coal merchant, Gustave E. Loehr, mining engineer and Hiram E. Shorey a tailor. These three members chose the name Rotary because they rotated club meetings to each member's office each week.
The National Association of Rotary Clubs was formed in 1910. In 1922, because branches had been formed in six continents, the name was changed to ROTARY INTERNATIONAL. It is now the world's largest service organisation, with some 1.2 million members operating in 220 countries worldwide.
Today a Rotarian has a right to attend the regular meeting of any of the 35,000 clubs around the world in 220 countries, 1,700 of which are in Great Britain and Ireland.
THE ORIGINAL NETWORKING ORGANISATION
When he started Rotary founder, Paul Harris created the first networking organisation, forming not just a network of fellow minded people keen to help their local community but enabling a wide range of business people from lawyers to the proverbial candlestick maker to meet on a regular basis forging both personal and business friendships.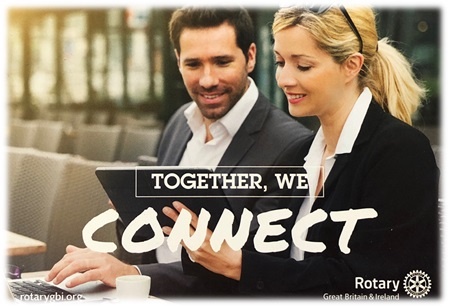 Corporate membership is an opportunity for younger business individuals to develop their network of contacts as well as 'open their eyes' to the rewards of being involved in their community.
FUND RAISING IN NEWTON ABBOT
Like all voluntary organisations, Rotary is under increasing pressure to provide help and support to people in need. As a club we are fortunate to have a charitable trust formed over 50 years ago with a generous donation by a Mr & Mrs Atkinson. The club can distribute the income from this fund without touching the capital.
We also raise funds from a range of activities including charity golf days, a wheelbarrow race at the Newton Abbot Carnival and street collections.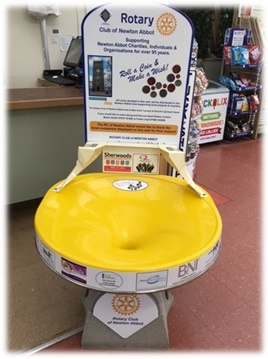 A new addition to club finances is the introduction of a Legacy Fund where Rotarians, their family, friends and individuals may donate or leave a bequest in their Will. If you know of anybody who would like to pass on a legacy to future generations of Newton Abbot, ask for details. Remember 100% of all monies received goes to individuals and causes supported by the club.
We also assist the 5 other Teignbridge Rotary clubs by providing volunteers for their social and fund-raising events.
As a club we have responded quickly to global disasters such as Nepal and Indonesia organising a street collection. We try to respond to national and international crises by providing whatever assistance we can. We are always looking for new and innovative ways of raising money and supporting our community.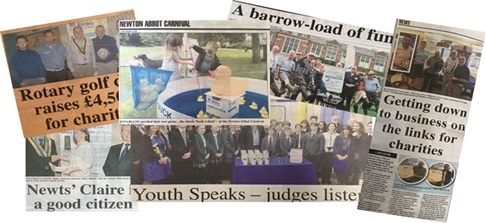 IT IS NOT JUST ABOUT MONEY
Street collections and organising events are only a small part of being a Rotarian. Using your expertise, knowledge and contacts is important in supporting the community. Rotarians help in many ways, for example, hands-on volunteering, being trustees of charity organisations and providing support and guidance for young people and schools.
SOCIAL AS WELL AS WORK
We regularly hold partner events to which partners and friends are invited. Events include, skittles nights, fun pitch & putt, trips to the theatre, walks and meals out.
MEMBERSHIP OPTIONS
The Rotary Club of Newton Abbot offers several different types of membership:
*full membership, *corporate membership, *associate membership,
*honorary membership and *student membership.
Do not want to commit to a membership? why not become a Friend of the Rotary Club of Newton Abbot.
Members of all types are welcome to attend as many or as few meetings and events as they choose. We aim to be flexible and acknowledge that many of our members have other personal and professional commitments. All contributions to the life and work of the club are highly valued.
If you feel that you can offer a small commitment to help others by sharing your time and talents, ask to come along and see what Rotary all is about… you may be surprised!
Contact information: -
President: Richard Morgan - richardmorganrotary@btinternet.com
Club Secretary: Laura Evans - lauraevansrcna@gmail.com
Membership: Martin Smith [PHF] - martrcna@outlook.com
www.rotarynewtonabbot.uk
www.rotarygbi.org