Wadebridge Rotary skittles team is successful again.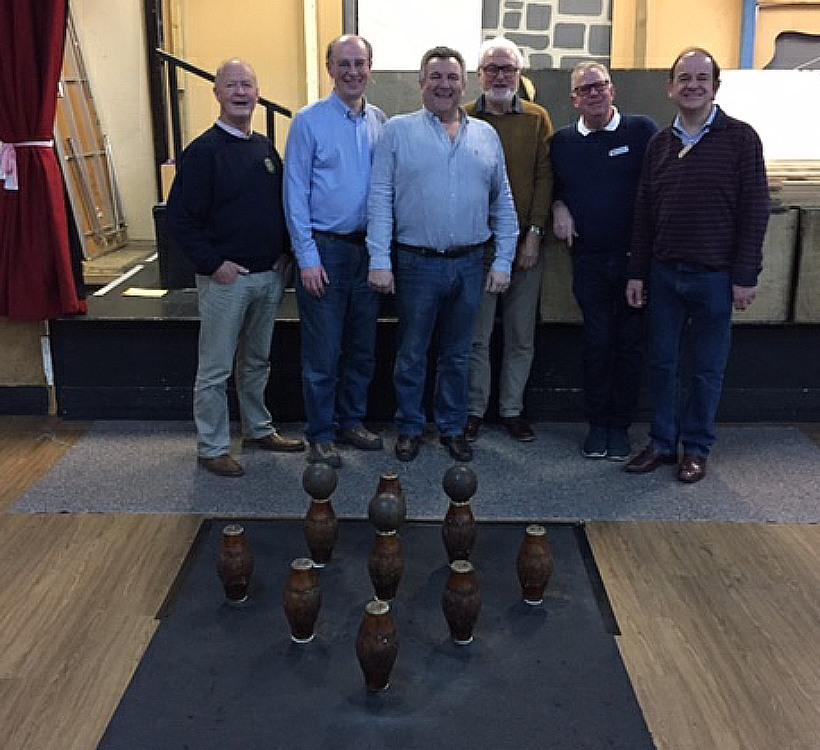 Show related pages
Wadebridge Wins Again
Wadebridge Rotary had another good win in the District skittles competition, defeating Truro Evolution in the Area quarter final by 236 to 201.
The match was played at Threemilestone Community Centre, where the Evolution satellite club laid on an excellent buffet nearly up to the standard of our own Nick Pickles, and the local Skittles Club signed us all in so the drinks prices were very reasonable (four drinks for under a tenner, anyone?)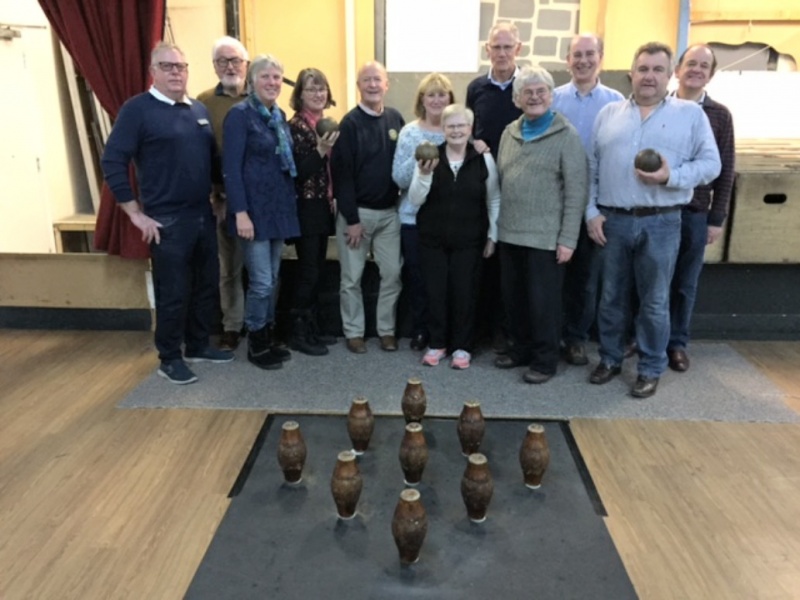 Kevin lost the toss, but Evolution captain Becky put Wadebridge in first. Wadebridge established a good lead in the first two ends, with nines from Mike and Kevin. The next two ends were fairly even, with a flurry of excitement when Nigel downed all nine skittles in two balls - a spare - giving him the third ball at the reset pins. Captain Kevin gave him some expert skittling advice: "Just hit something." Sadly this was all too technical, or else the pressure got to him, since Nigel's third ball left all the skittles erect as it crashed into the back boards. (It should not be left unsaid that even nine points is a very good score.)
In the fifth end, it was Rick's turn to knock down nine in two balls. Kevin had learned from the earlier occasion and kept his mouth shut. Rick's third ball demolished eight pins for a score of 17 - an all-time record for Wadebridge - and made him by far the top scorer of the night with 50 points. In the next minute and half, the rest of the Wadebridge team (but not Rick himself) came over to Nigel, each saying, "That;s how to do it."
Bill from Evolution also scored a spare, but could only add one to it. Evolution finished powerfully and won the final end by ten points, but had too much ground to make up. Now, having defeated two of the three Truro clubs, Wadebridge could face the third one in the semi-final, if they in turn manage to overcome Padstow.
Thanks from captain Kevin to the Wadebridge team (Wayne, Rick, Mike, Paul and Nigel) and manager (Nick P), to the Truro Evolution team and to the Threemilestone Skittles Club, for hosting us, providing the kit and doing the scoring, not to mention enabling cheap beer.
Report by Kevin Smith; photos by Nick Pickles