Top: Guildford Rotary Club, Bttm L-R: Guildford Chantries Club, Guildford District Club: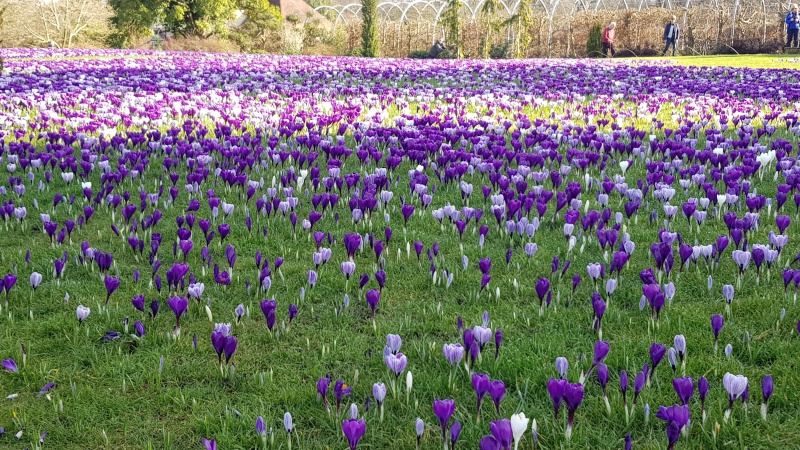 Spring each year sees a beautiful purple carpet of crocus blooming in many communities across Great Britain and Ireland thanks to the Purple Crocus Corm planting to raise awareness of the Rotary fight for a polio free world.
Planting the purple crocus corms by Rotary and many community groups is a great way of getting active, having fun and talking to lots of different people about the need to eradicate the life threatening and disabling polio virus.
Thank you to everyone who is getting involved this year. You can see the result of the planting in the pictures which helped to raise £600 in donations over the 3 days 21-23rd February 2020
Download our Planting Guide for a step by step guide on caring and planting your corms.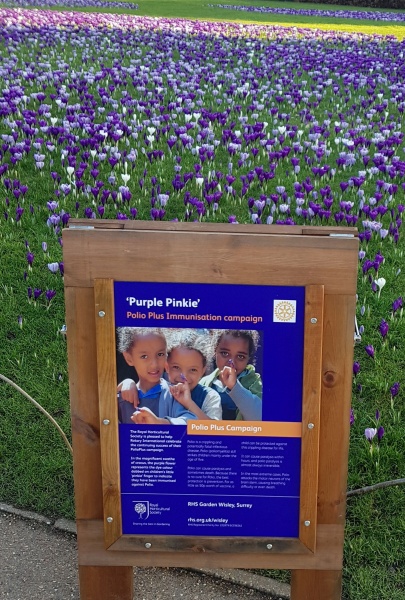 Rotary and the Royal Horticultural Society
The relationship between Rotary International in Great Britain & Ireland (Rotary) and the Royal Horticultural Society (RHS) will see Rotary clubs, Britain in Bloom groups and other RHS community gardening groups working together to plant more purple crocus corms in Autumn 2018.
This friendship allows community planting and flowering to raise the profile of Rotary Purple4Polio whilst also helping the RHS's Greening Grey Britain campaign. It brings together a wide cross section of communities together to transform public spaces, brighten up local areas and benefit local wildlife, including bees, by planting this rich source of nectar.
Please note the crocus species being used are Ruby Giant. Children should be supervised at all times and crocus corms should not be ingested. Crocus species are not toxic to people, however, if signs of sickness are seen medical advice should be sought immediately.