May 2019 Supporting the Sawston Fun Run
Sun 12th May 2019 at 08.30 - 13.00
Members volunteer to support this great annual fundraiser by Sawston Rotary Club. Our Co-ordinator David Ellis.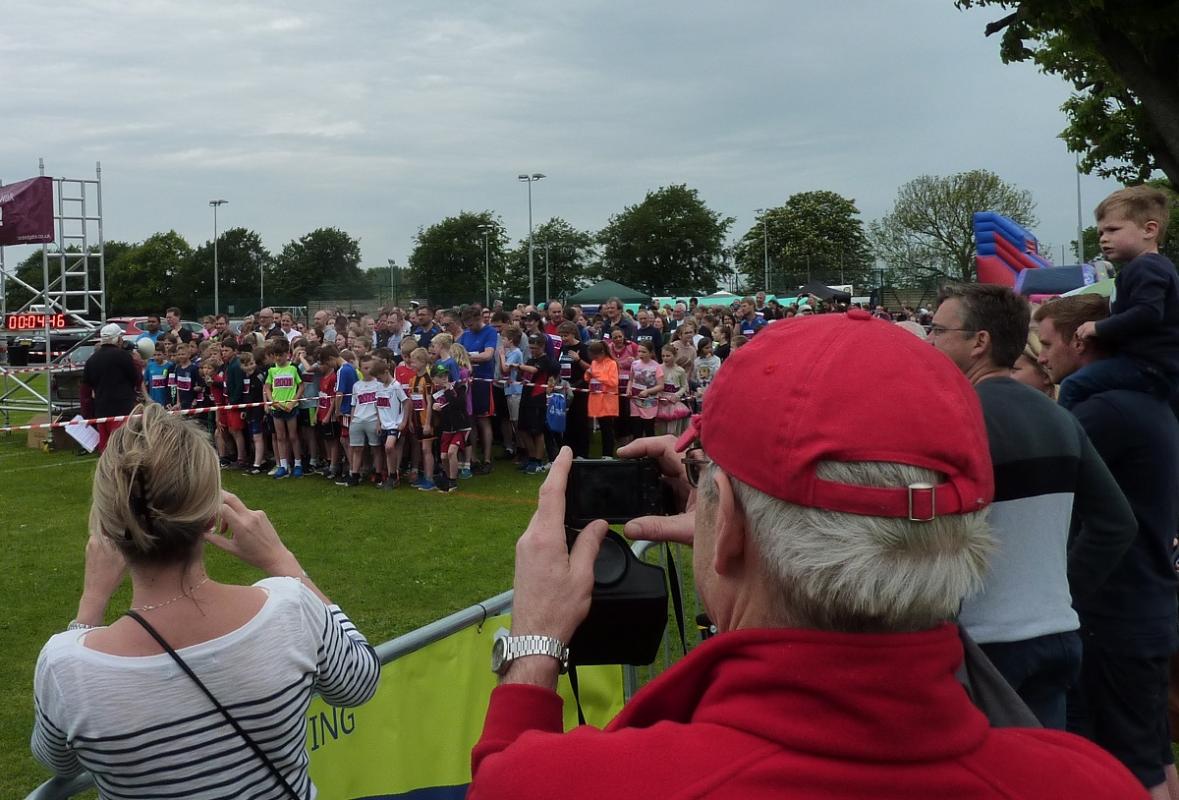 It was a Great Day - Sunshine and enthusiasm abounded - £15,000 for charity was raised - SO worth all the effort and months of planning - Well Done Sawston Rotary Club !
The car park opened at 8.00am and it was all over by about 1pm - easy to make a day of it and enjoy the food stalls, bouncy castles, face painting and Band.
More than 1100 Runners of all ages came together in this fun well-organised occassion and raised thousands for charity.
Stewards and helpers are always welcomed to spread the workload and ensure things run smoothly.
The atmosphere is always light and positive and all ages and abilities take part, sometimes alone and sometimes in groups - fancy dress is very popular. Routes of varying difficulty are on offer so the day can be a suitable challenge for any candidate.
This is the second year that Cambridge South have helped out with hands and energy - a great joint club and community event to be involved in.
YOU ARE INVITED to the 2019 Sawston Fun Run Cheque Presentation Evening on July 9th at 7.00pm at Sawston Village College. This will be the highlight of the annual event as it's when cheques will be presented to all the 2019 beneficiaries.
This year is special as it follows one of the most successful Fun Runs ever - we had 1,106 entrants on the walk or run and was a delightful morning - one of the largest in the 34 year history of this great community fun event with a focus on raising money for local charities and organisations.
The evening will include being entertained by the Sawston Steel Pan Band whilst having drinks and snacks and having the opportunity to share experiences with many others who made the event such a success, prior to seeing a film of the event and the cheques being presented - it's quite a memorable occasion !
So we hope you will accept this invitation .
It would be most helpful to the organisers if you would let me know before the 2nd July if you can attend - Rtn David Ellis.