Lee Todd the founder of Shoe Aid came to our Club in February.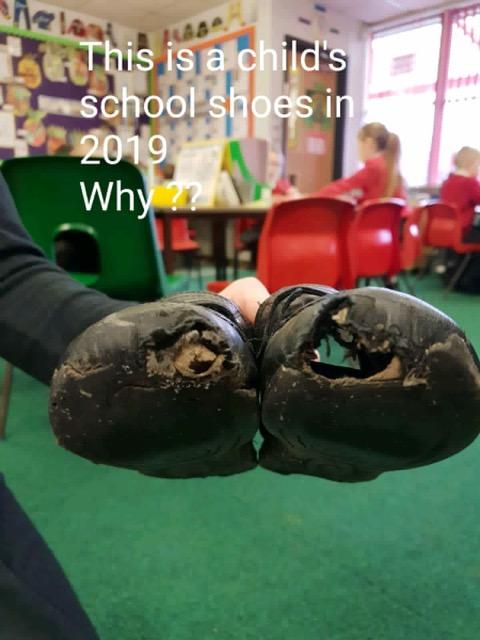 Lee Todd from Shoe Aid came to talk to our Club about the need of children and adults overseas who had no serviceable footwear.
Two local shoe shop proprietors attended the meeting Elegante and The Shoe Loft . They now have collecting boxes in their shops.
Shortly after this we were shown a photograph of a pair of shoes a local child had come to school in. We immediately contacted Shoe Aid and they organised for suitable shoes to be taken to the school
Poverty is all around us and our Club put local people at the forefront of all we do whilst always responding to national and international disasters.