Goole College Projects
Partnership with Goole College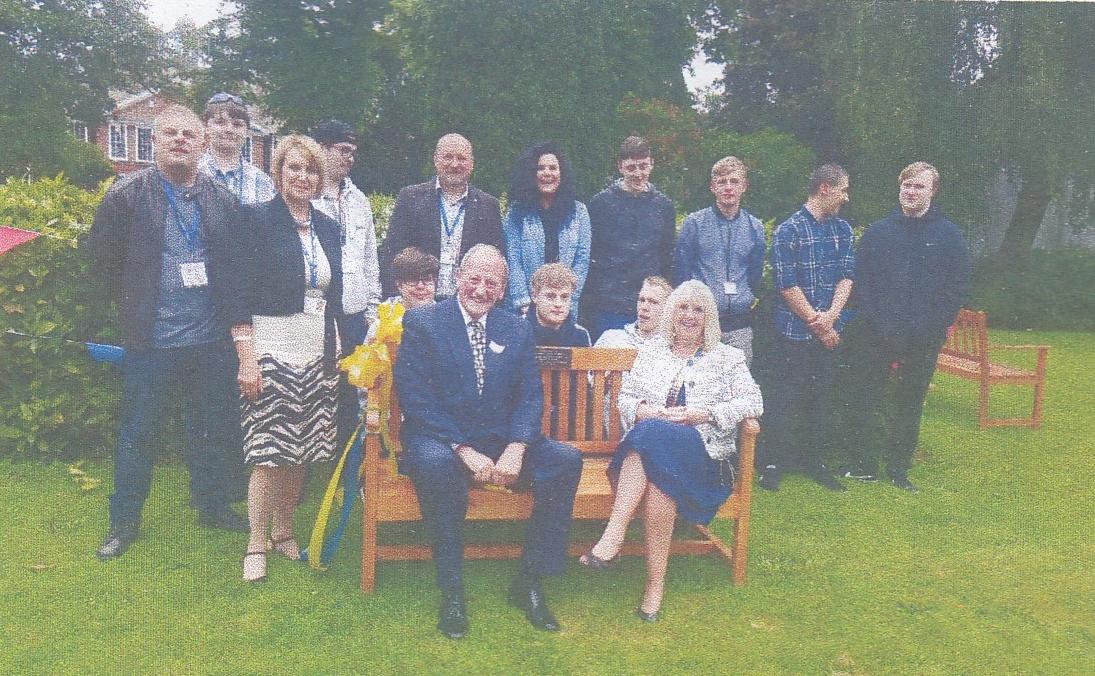 On the 23rd May 2018 Goole College staff and students were invited to the Rotary Club meeting to thank us for the donation of £500 to the Woodwork Department given for the production of benches to be sited in the College grounds. It was rewarding to hear that the project had encouraged the students to learn new skills not in their curriculum. One student was proud to say how he had passed new skills and expertise to a younger student.
Rotarians, college staff and students were present at the unveiling of these benches on 6th June. The benches were unveiled by our President Rona Dickinson proudly cutting the blue and yellow Rotary colour ribbons.

A presentation of £500 to the engineering project was made at Goole College on Monday 11th March 2019. The money is to be used to construct the metal tressles for the Snaith Garden Project. This builds on our work from last year, supporting the students in building positive relations with the local community and developing their confidence ready for the employment opportunities that we hope to see increasing in the future.
Our ongoing project with Goole College is commissioning them to produce an Information Board for Oakhill Nature Reserve.