Mbirizi Primary School
Rotary Eccles has been working with CAMEO-AID since 2016. Find pictures and reports from each years activity.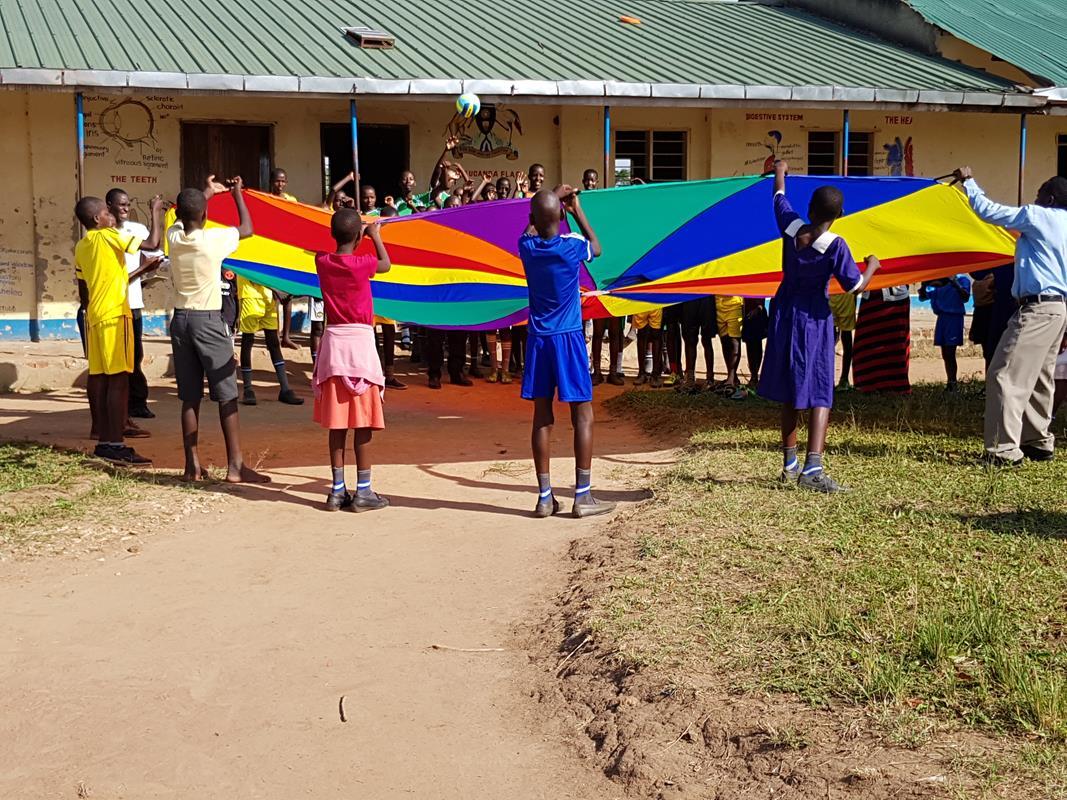 Club members please log in for more information.
The building in the background contains the four classrooms built with funds supplied by CAMEO-Aid. This is the charity run by Rtn. Tom Power and whose aim is to give children (and their parents) hope for the future by opening new schools in rural East Africa. 287 children attend this school which did not exist in 2006.
The school is in a small village in the bush in central Uganda, 9 kilometres from the dirt road, along a track in the forest. The development of the school has seen the building of some shops to service the school and the community. The village is growing, as the school has become established. It has slowed the drift of people from the land to the city slums.