General and Breaking News
Including: Silent Charity Auction Event in August! 2020 Telly-Go-Round News, SAWLA Hospital project, Race Night updates, information on our Spectacles collection project for Vision Aid Overseas.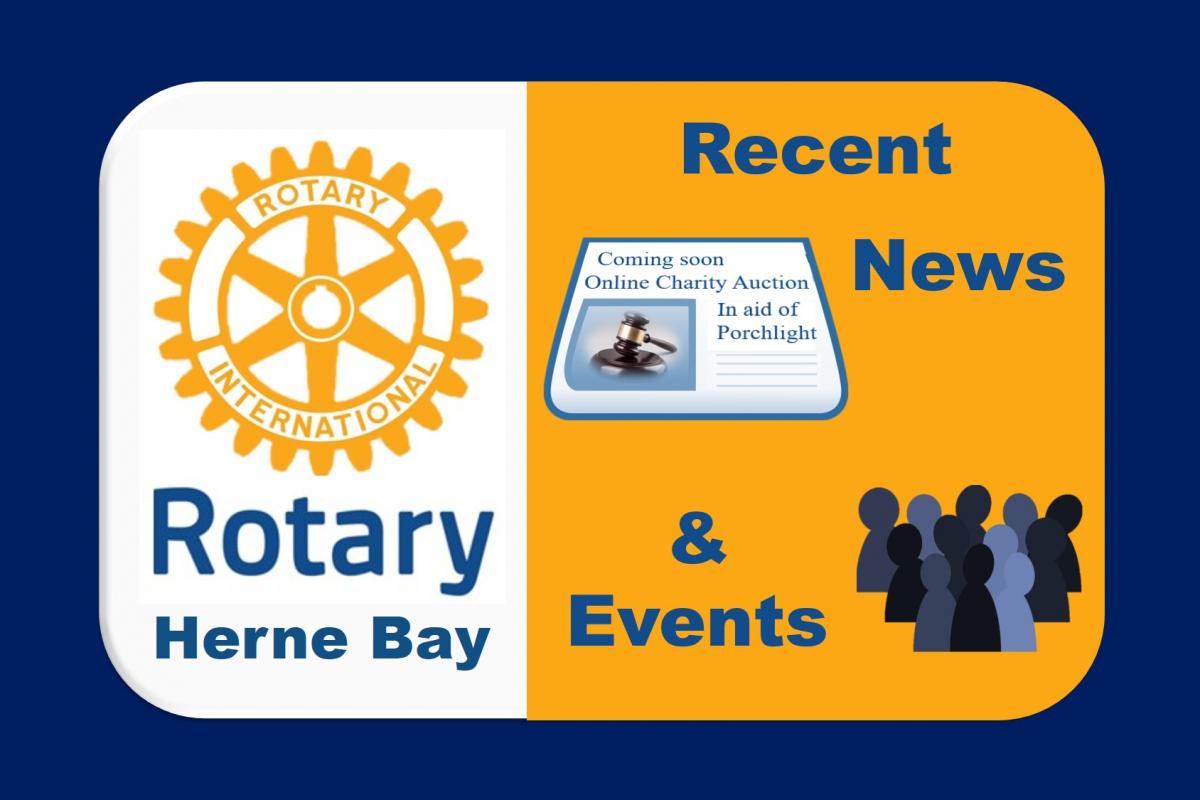 NEWS!
2020
Silent Online Charity Auction (15th - 31st August 2020)

We have held our first online auction, in aid of Porchlight, and are pleased to say that we shall have raised over £1,400 net.

Porchlight are Kents largest charity supporting homeless and vulnerable people who have been hit the hardest by the Coronavirus crisis. https://www.porchlight.org.uk
The Telly-Go-Round

The Telly-Go-Round will sadly NOT be back during the 2020 season. The Coronavirus problem has delayed its proposed return from the end of March. Please see the TGR page for more information.
Vision Aid Overseas Spectacles Collection

Please help us we are collecting old and used spectacles at Herne Bay Library. Click on the page below to see more about this worthwhile project.
SAWLA Hospital Project
Please see separate page for more detail. But our bid for funding from Rotary Foundation has now been submitted, thanks to commitments from our Conjoint clubs of Emmen and Remscheid. https://www.rotary-ribi.org/clubs/page.php?PgID=812784&ClubID=721

Race Night

Sadly, we have had to postpone the 2020 Race Night from 14 March 2020 until further notice. Fear not - this popular event (see 2019 photos below) will be run (excuse the pun!) later in the year.
2019
KM Partnership Award 2019. We are happy to say we have been given an award from Kent Messenger and Inspire Schools for our charity work. This particular award was issued primarily for our sponsorship of Busters Book project for Briary Primary school.