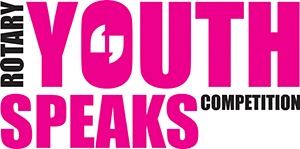 The Elizabeth College Intermediate Team comprising Oliver Connolly (Chair), Joseph Tom (Speaker) and Max Guilbert (Vote of Thanks), has qualified to participate in the Youth Speaks Regional Final of the Competition, which will be held at Queen's College, Taunton on Saturday 30th March.
We wish the team continuing success in the Regional event.

We are most grateful to our sponsors, 'Mourant', who have generously agreed to underwrite all travel and accommodation expenses for the College team, no matter how far they proceed in the competition - the final is in Nottingham later this year.
Without continued support from 'Mourant' it would be very difficult for the Rotary Club of Guernsey to continue to run this important annual event for local young people.