Disaster Relief
In the event of International Disasters the club will respond, usually with a public collection and use of club funds.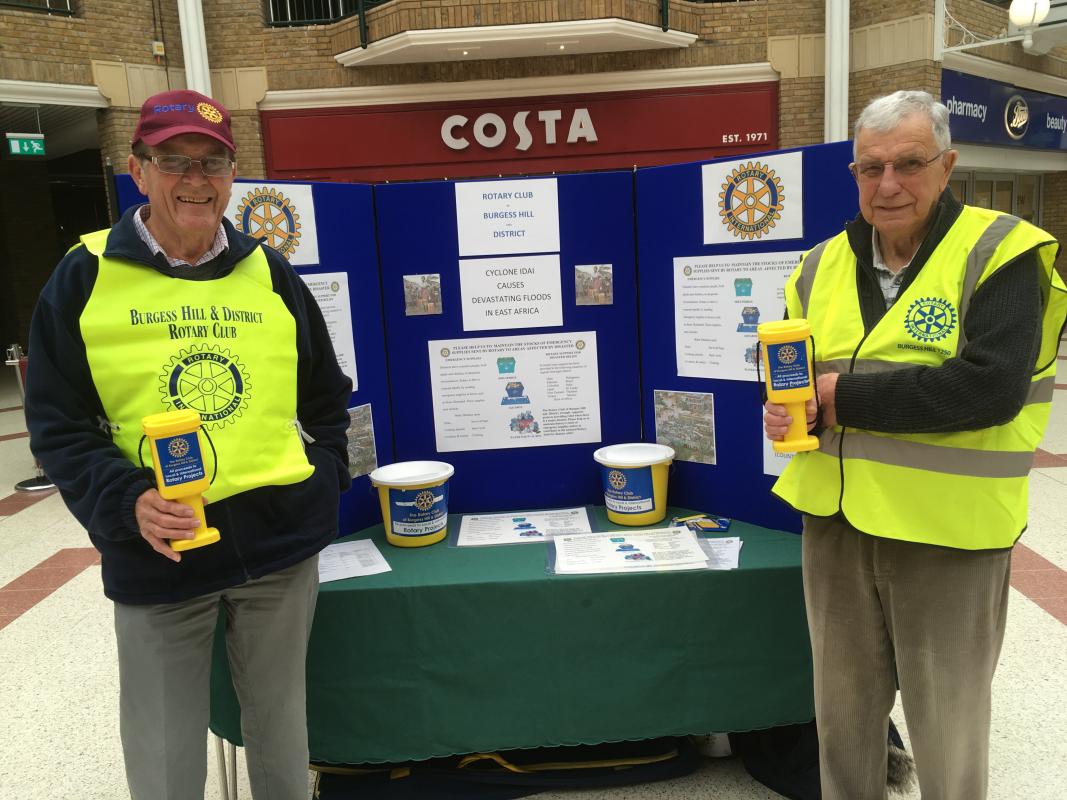 CYLONE IDAI
The devastating floods in Malawi, Zimbabwe and Mozambique caused by cyclone Idai resulted amongst other things in over 750 people dying, over 400000 people being made homeless and an outbreak of cholera. The Club responded by organizing an emergency collection in the Burgess Hill Market Place on 23 March to help replenish the stocks of aid equipment which had already been sent, or which would be sent shortly, by one of the disaster aid charities supported by Rotary. Reports from East Africa indicated quite clearly that the conditions were so dangerous that it was not possible to distribute aid equipment safely. Always a strong supporter of disaster aid charities the Club continued to monitor the situation carefully to ensure that the proceeds of the collection would be used for the purpose for which they had been given. It was therefore delighted to discover that at the end of the first week in April Shelterbox had dispatched shelter kits, water filtration equipment and mosquito nets to Malawi, and it anticipated that, in view of the improved conditions, they would be distributed about a week later. The Club therefore decided that it was now an appropriate time to make a donation.
Thanks to the generosity of members of the public on 23 March and to those people who subsequently made donations to the Club, it was able, by adding a modest sum from its own funds, to send £600 to Shelterbox.