Presidential Handover 2019
Wed 17th July 2019 at 12.50 - 14.00
John Christie looks happy to be taking over as President and Kim Keble-White looks happy to have given up the chain of office.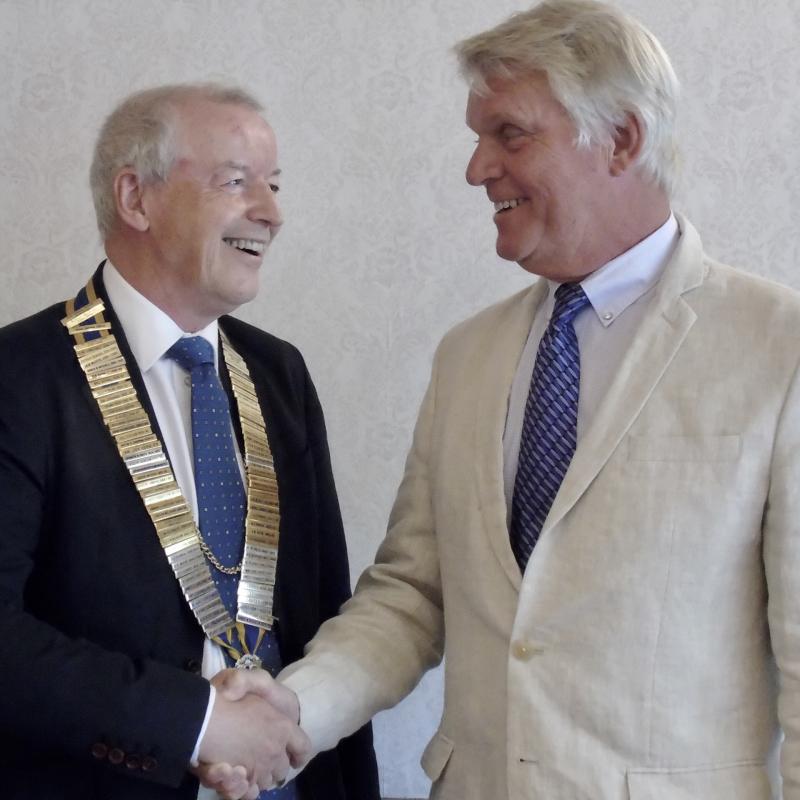 A warm welcome by all members was given to John Christie at the start of his Rotary year.
The majic of Rotary is that there is a new president each year with new ideas and emphasis.