Kids Out
Wed 12th June 2019 at 13.00 - 16.00
Fun at Cairnie Fruit Farm for disadvantaged kids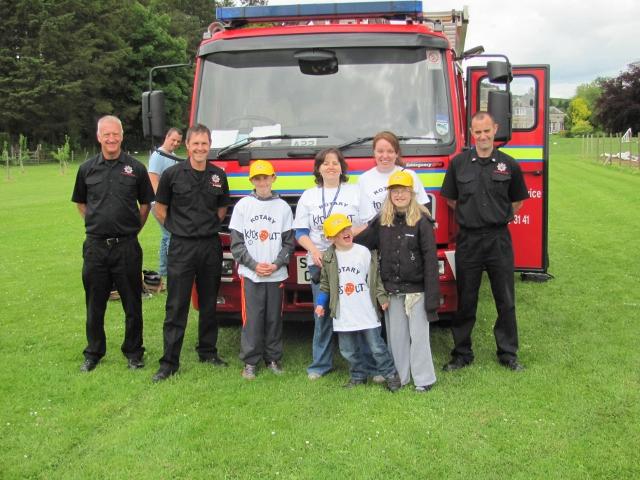 Show related pages
KIDS OUT 2019
Throughout the country thousands of disadvantaged children are entertained to a day of fun through the initiative of local Rotary Clubs. Our area is no exception. On 12th June bus loads of children arrived at Cairnie Fruit Farm, sponsored by the rotarians of Leven, Cupar and St Andrews, and accompanied by their carers and helpers. Morrisons Supermarket generously donated tasty packed lunches for the children from Canongate School, something they have done for several years now. Their outsized Elephant cookies were a particular success.
Cairnie is deservedly popular with the children, having a wide variety of activities with something for everyone and never a need to queue. Although it was cool and the sky was overcast, nothing dampened their spirits and, later in the afternoon, tired but happy kids returned to school in good time for their buses home.
This annual treat was enjoyed by all, children and carers alike.