Speaker Meeting with partners, 6.45 for 7pm
Mon 30th September 2019 at 7.00 pm - 9.30 pm
Speaker: Sarah Gardner, Chief Executive of Action Through Enterprise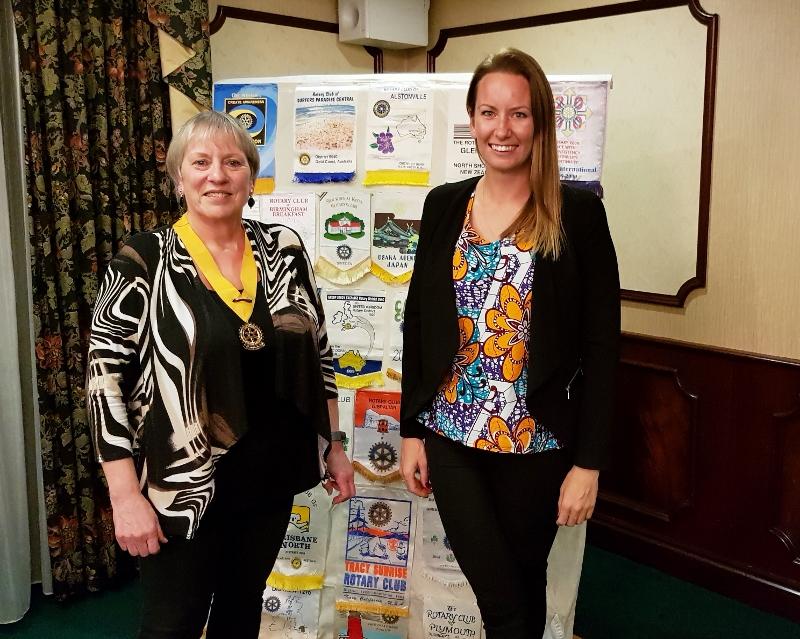 Club members please log in for more information.
Sarah Gardner, Chief Executive of Action Through Enterprise, was making a welcome return to our Club to give us an update on ATE's progression in Lawra, Ghana over the last couple of years. She told us how our donations have been used to enrich the lives of the people in Lawra.
This was the fourth time Sarah, Chief Executive and founder of Action Through Enterprise, had talked to us. She said that she has felt very lucky to have the help and support of others throughout the seven and half years since the Charity was formed. As a result the quality of life for many in Lawra is improving.
Over 1,000 children are now being fed daily. This is a low cost/high impact method. Children now go to school because they receive a meal. There are seven schools in this programme each school employing, officially now, 3 cooks.
Sarah told us about the Disability Programme they run which provides educational classes for the children with the aim for them to be able to join mainstream education. There is one full time employee running play schemes. There are around 160 children in the programme.
We received an update in respect of the six businesses that benefited from the Club's donation of £2,500. All six are still "going strong" – 2 weavers, 1 seamstress, 1 aluminium pot maker, 1 hairdresser and 1 sheep farmer. There are now 86 business in the programme. Regular business workshops are held for these entrepreneurs which are enjoyed by all.
A new programme is working with farmers to help them grow crops on the dry season.
The charity now has 33 employees – all from the Community
There were lots of questions as we all wanted to know more – a fifth visit by Sarah perhaps??