Speaker Meeting, 6.15 for 6.30pm
Mon 7th October 2019 at 6.30 pm - 8.00 pm
Speaker: Steven Goodrick, Age UK Wiltshire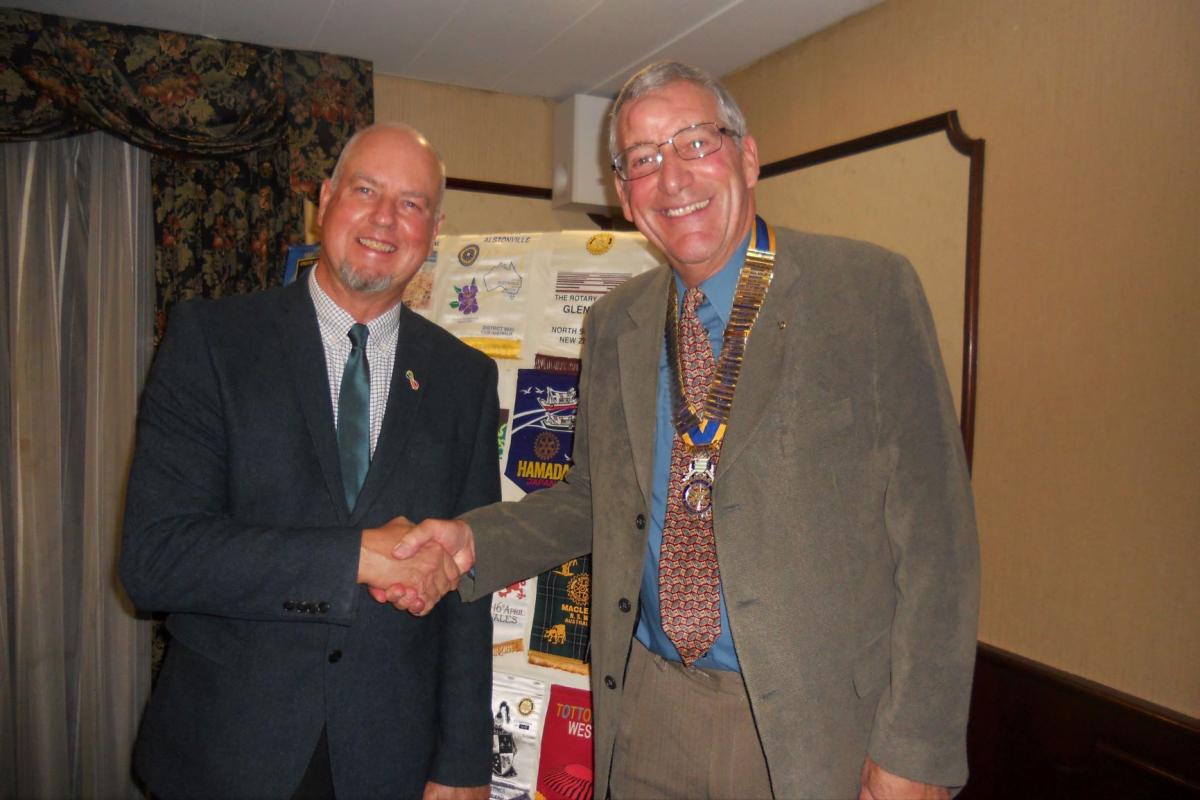 Club members please log in for more information.
Along with 150 other Age UK charities "Age UK Wiltshire" is a totally independent and separate regional charity under the banner of the Age UK brand. Interestingly the Wiltshire one can trace its history back to 1949 when Wiltshire Older Peoples' Welfare Committee was formed.
Our speaker at this meeting was Steve Goodrick, the Fundraising and Partnerships Manager at Age UK Wiltshire, pictured above with Club President Robin. Today Age UK Wiltshire has offices in Devizes, Salisbury and Swindon. Its income comes from public sector sources, donations and fundraising within the local communities. It has approximately 10 full-time staff, 12 part-time staff and about 300 volunteers across the County.
Working from referrals its mission is to provide help and support to older people as and when they need it. One of the services it offers is Fitness and Friendship which promotes the physical and mental health and wellbeing of older people and helps them to remain independent for longer.
Another is Information and Advice. Last year it was identified that almost 4,000 older people were not receiving benefits amounting to £2.5m that they were entitled to.
Well Being and Living Well are two more services. Support is given to isolated older people in their own homes and to match them with volunteer visitors who have similar interests and can form a good friendship. About 150 people in the County are being telephoned by Age UK Wiltshire on a weekly basis. As people get older they can be faced with a number of conditions that make life difficult. For example, many find it impossible to reach their feet and cut their toenails which can impact on their quality of life.
Click here to read Age UK Wiltshire's "Our Case For Support".