The Nanhi Kali Project
Supporting Education for Underprivileged Girls in India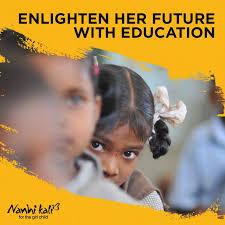 The Nanhi Kali Project
About Nanhi Kali
Founded in 1996 the charity was initiated by the K.C.Mahindra Trust to provide education to girls from an underprivileged background in India. The founder had a strong belief that education for girls could bring about a better future for themselves and for the country as a whole, helping with many issues such as over-population, the dowry system, child marriage, and child and maternal mortality. There is no more effective way of achieving these multiple goals than investing in education for girls.
Although India provides education through the state, many schools are not providing a good level of education, and in many areas impoverished families - faced with impossible choices, cannot provide any material support for their childrens education, and in cases where they have some funds, will expend them on male children rather than girls.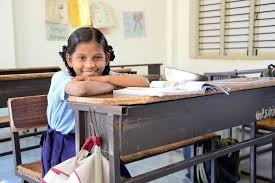 What the Charity Does
The Project is currently supporting 165,000 girls across 12 states in India. Some are in Rural areas and some in cities. Girls are selected based on multiple criteria including family income, parents educational attainment, social background and girls aptitude. They look particularly for girls who are not even enrolled in schools for primary education, and seek to persuade parents and village elders to get them enrolled under the sponsorship programme.
The support has three main arms :
Academic Support
The charity provides support Academic Support Centres associated with the schools where the girls can receive further tuition in Maths, Science or Language via 1 or 2 hour classes before or after school itself.
Material Support
Girls are given a comprehensive support package including uniforms, shoes, socks, schoolbags etc which enable the girls to go to school with dignity.
Community Support
Regular interactions with the family and the community aim to ensure that the girl does not drop out of the programme because they dont get the support they need to carry on.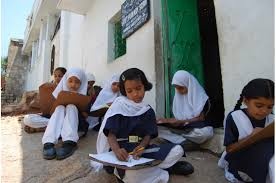 How We Can Help
Our club has raised funds to enable the project to carry on its important work. To support a girl for one year in Primary School costs £48, and one year in secondary school costs £60.
If you would like to help further you can donate via the button below - with Gift Aid if at all possible - we will make sure that every penny gets to the Nanhi Kali project. Please put "for Nanhi Kali" into the message field during the donation process.
Thank You !!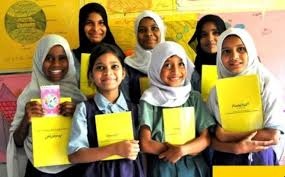 If you would like to know more about this charity click on this link :You can sponsor a girl throughout her education - with regular updates on her progress.