Young Writer Competition
Thu 30th May 2019 at 12.00 am - 1.00 am
Mervyn Wheen Memorial Award presented to the winner of our Young Writer competition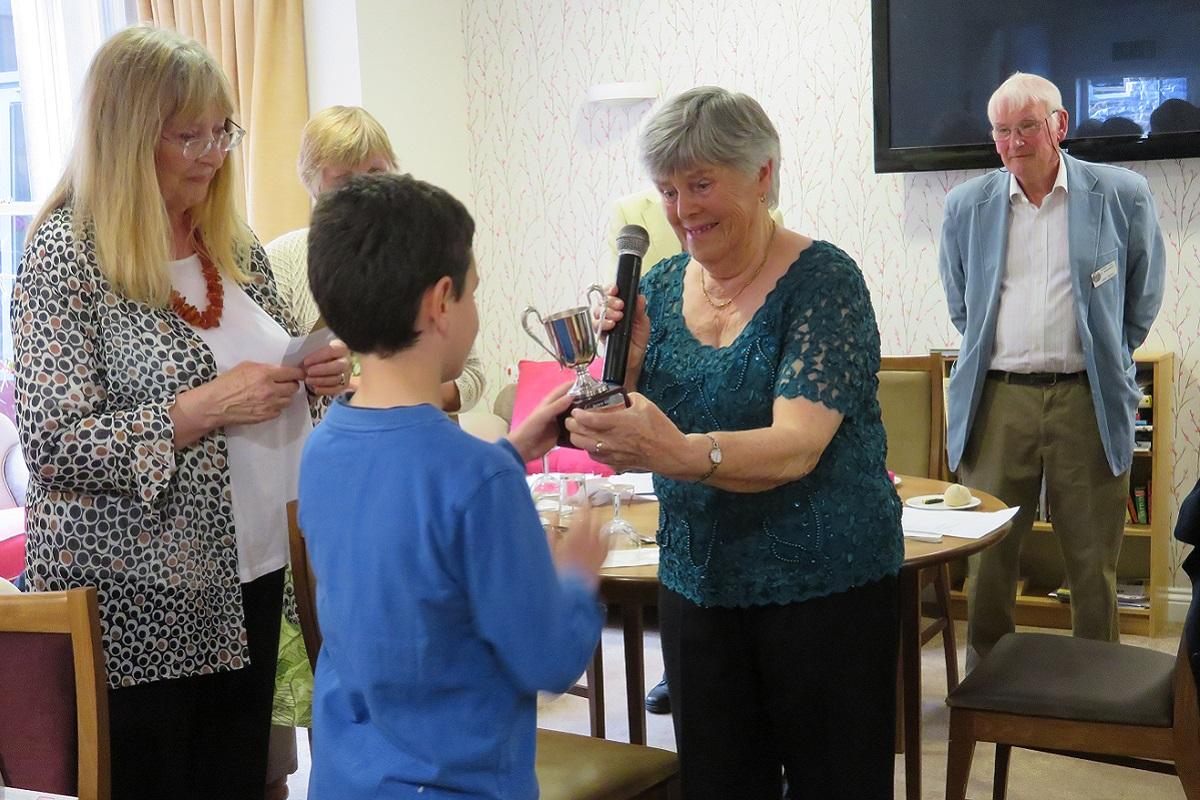 One of our long-standing members and Past President Mervyn Wheen passed away in 2017 and he very kindly left the club a legacy, which with his family's permission we have used to fund a trophy to present to the winner of our annual Young Writer competition. All those who knew Mervyn will remember fondly that we was a stickler for the correct use of the English language, so we feel that this award is a fitting tribute in his memory.
We were absolutely delighted to welcome Mervyn's widow, Theresa, along with his step-daughter Sandra Farrand, to our meeting on 30th May to present the trophy to the winner of this year's competition, Lucas Vannoni, a pupil of Brassington Primary School. It was also a pleasure to welcome Lucas's parents and his brother and sister who came to see the presentation.
All of the entries in the competition were of an extemely high standard, but Lucas's highly evocative and haunting poem "The Beginning of the End" really did stand out and impress our judges. Also highly commended were James Wayne of Bonsall Primary School and Lily Mcloed of Wirksworth Junior School.