Handover Meeting 2019
Tue 25th June 2019 at 6.30 pm -
Past President John hands over the reins to President Brian and Vice President Roger.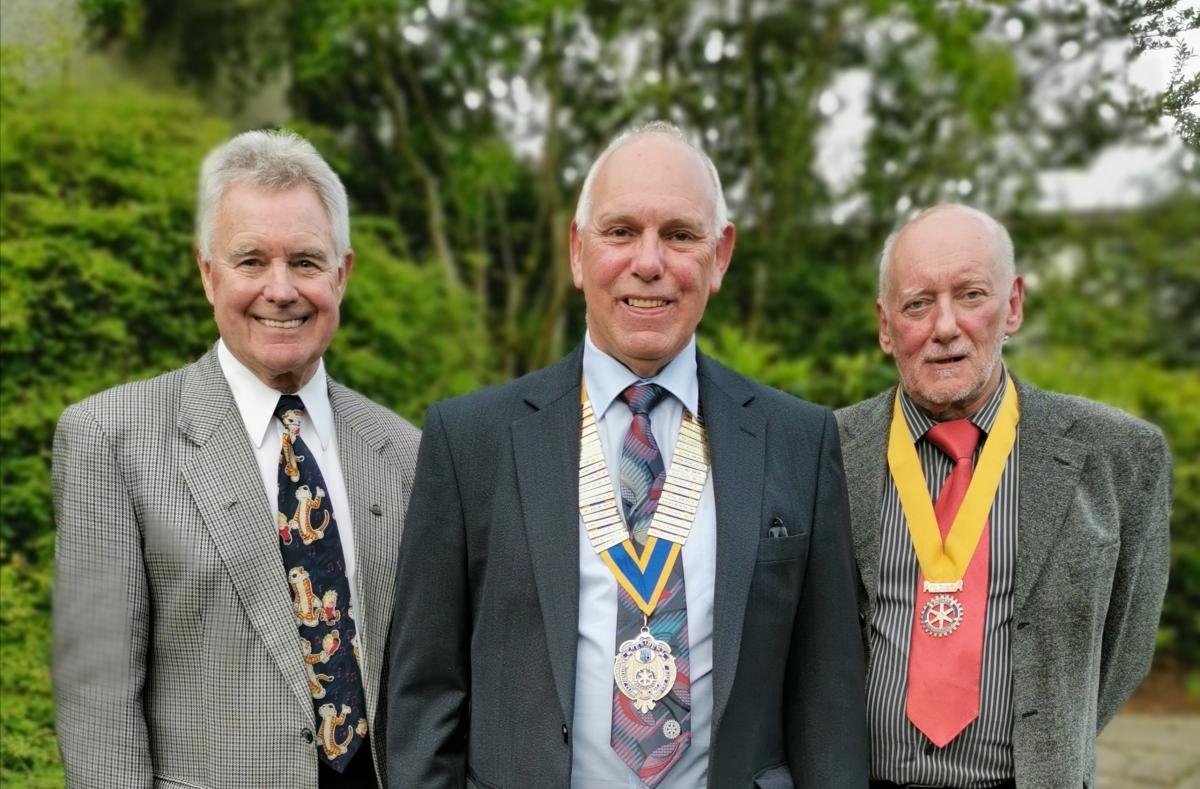 The President of the West Fife Club for the Rotary year 2019-2020 is Brian Mitchell. Brian received the President's chain from retiring President John Stirling. Married to Jane and they live in Dalgety Bay.
Brian has been in Rotary for thirty years, the first 27 as a member of the Rotary Club of Dunfermline before transferring to West Fife in 2016.
Brian was born in Kirkcaldy and attended Kirkcaldy High School.
He graduated as a Microbiologist from Edinburgh University and qualified as a teacher and taught science for two years before moving in to the mushroom industry.
For 30 years Brian produced mushrooms before another career change took him to to IT working for Condie and Co. in Dunfermline for 17 years. Brian retired after a hip replacement and he now runs a small home brew shop in Kirkcaldy on a part time basis.
He played ice hockey in his 20's and still ice skate 3 times a week. A keen mountaineer Brian completed all the Munros in 2013 and at retirement he took up playing golf though badly by his own admission.
He has an allotment and is currently Chairman of King's Road allotments Association which has around 60 members