Fun Dog Show
Sat 7th September 2019 at 11.00 am - 3.30 pm
Fun Dog Show at the Carnival Country Fayre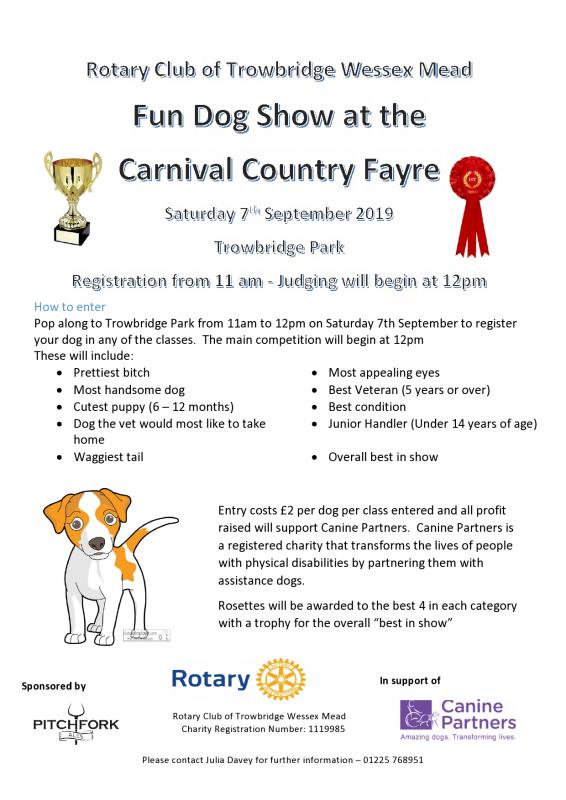 Come on down to Trowbridge town park on the 7th of September between 11am to 12pm to enter your four-legged best friend in our dog competition.
We have 10 separate categories:
- Prettiest Bitch
- Most Handsome Dog
- Cutest Puppy (6 - 12 Months)
- The dog that would most likely to be taken home by the vet
- Waggiest Tail
- Most appealing eyes
- Best veteran (5+ Years)
- Best condition
- Junior handler (Under 14 years of age)
- Overall best in the show
Entry is only a small £2 per category and all profit raised will go towards the charity Canine Partners!
Canine Partners is a registered charity that transforms the lives of people with physical disabilities by partnering them with assistance dogs.
We hope to see you all there!