Young Musician Competition
Thu 6th June 2019 at 12.00 am - 1.00 am
Our Young Musician competition winner is presented with the Margrette Wilkins trophy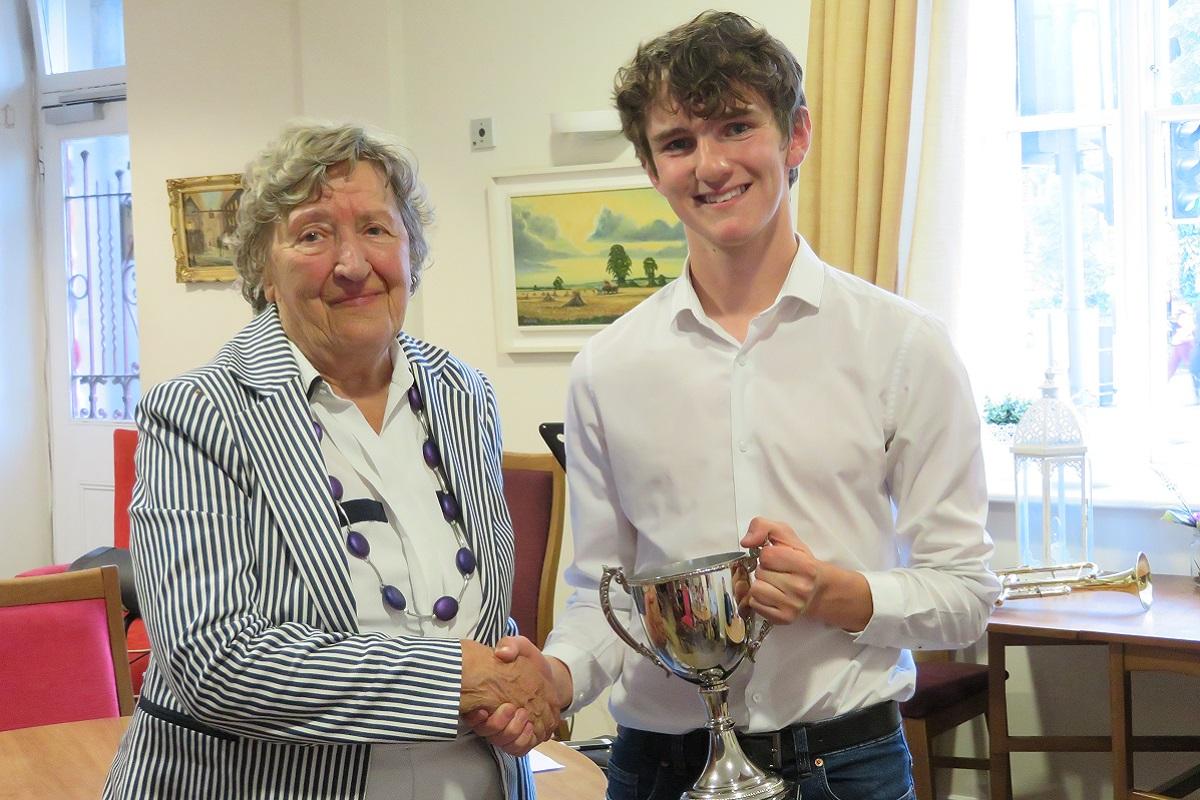 We were delighted to welcome Margrette Wilkins to our meeting on Thursday 6th June to present the trophy which she has kindly donated to the club to the winner of this year's Young Musician competition, Billy Rowlatt.
Billy is a very talented young musician from Wirksworth, who has recently passed his Grade 8 piano and is a member of the Derbyshire music group Hot House Music.
It was also a pleasure to welcome many spouses of our members to the evening and we were treated to Billy playing one piece on the piano and two on the trumpet for us.