Easyfundraising On Line Shopping
More people are shopping on line at present .The club is registered with Easyfundraising . If you shop on line via their web site our club gets a donation , you have nothing to loose and a charity gains !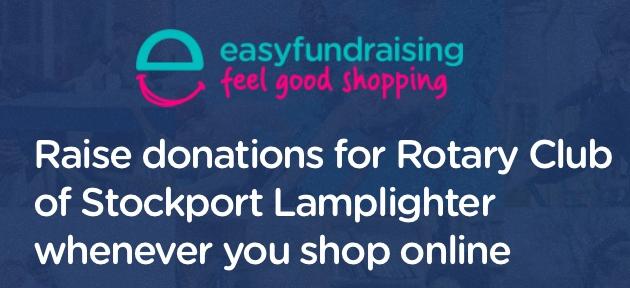 Show related pages
Many of the most popular on-line retailers are represented on the easyfundraising site .
Simply look for the retailer on the easyfundraising site and shop on line in the normal manner. The purchase won't cost you any extra but the club benefits from donations varying from a few percent upwards.
Please click on the link below to access the easyfundraising site then choose the retailer via the easyfundraiser site.
Start Shopping by following this link
If your chosen retailer is not on the easyfundraising site you can always return here and perhaps consider making a small donation direct to our clubs charity fund using th link below .