Sports/ Fun Golf Night
2019 was the third year the Club`s Fun Golf night was played on the small nine hole course at Pitfirrane participants being Rotarians, partners, wives/husbands.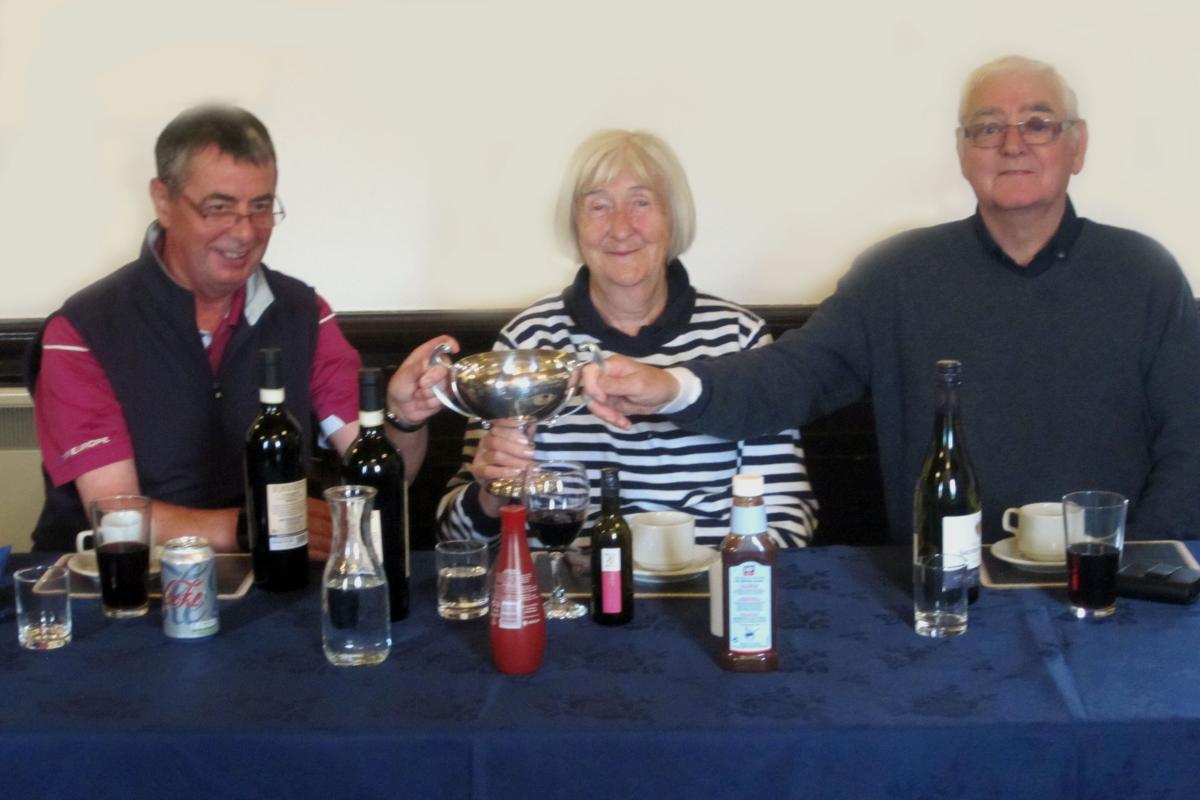 Show related pages
Format is teams of three with partners not in the same team it is not essential that you are a regular golfer. The rules state that holes must be completed and every shot counted.
Very much a Fun Evening followed by supper in the golf club. Due to the very wet weather it looked as if it would have to be postponed the final decision to play was only made at 1-00pm and guess what we had a lovely dry and sunny evening.
A very enjoyable evening both on the course and for the meal in the clubhouse. Brian took a photo of the prizewinners - George, Sandra and Ewan.