Farming Challenges - Alison Younger - Old Leckie Farm 29 Aug @ 18.30
Thu 29th August 2019 at 18.30 - 20.30
Farming Challenges - Alison Younger - Old Leckie Farm 29 Aug @ 18.30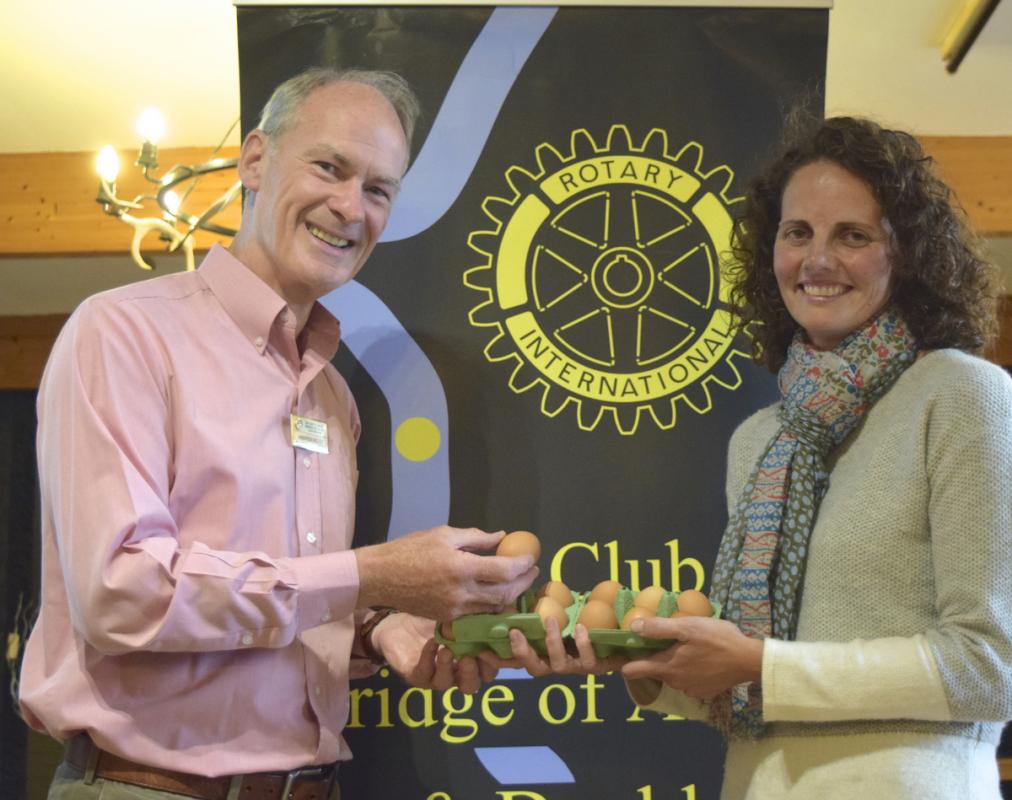 Farming Challenges - Alison Younger - Old Leckie Farm 29 Aug @ 18.30
FARMING CHALLENGES
There was a warm welcome for Alison Younger who gave a fascinating insight into her experience of becoming involved, with her husband, in running his family farm, located between Gargunnock and Kippen. Being female and under forty-five, she was, she explained, not the typical farmer. As a law graduate, and having worked in corporate governance, the transition to working the farm was considerable. But the seven years in which she and her husband have been involved in developing the farm and bringing up a family have been both challenging and rewarding.
The 300-acre farm has been in the family since 1906, running largely on traditional lines. Looking to the future, she said, there are physical, financial, environmental and political challenges to be faced. With a herd of native Highland and 60 Limousin cattle, 400 inherited sheep, together with, initially, 300 hens – now grown to 600 – time management is a major problem. Financial issues are also ever present. A high priority, therefore, has been to find ways of diversifying with a view to improving the farm's viability. The sale of free-range hen eggs provided an early uplift in income, with a rapidly growing number of local customers having eggs delivered. Similarly, the high quality beef from the native Highland cattle and the Limousin herd has established a ready local market. In addition, the refurbishment of a building provided scope for a holiday home that has proved a valuable asset. Agri-tourism has emerged as a recent development, with visitors from schools, tourists and by other farmers.
Environmental factors, including the changing patterns of weather, can create difficulties, though the emphasis in the farm of relying on predominantly good quality grass for the cattle, helps to counter that. Nonetheless, the weather is an ever-present concern. Similarly, changes in the local infrastructure, for example the demise of the local slaughterhouse, together with the uncertain political future associated with Brexit, create uncertainty.
However, Alison concluded, the future of the farm must ultimately be based on ensuring high quality of produce, high quality in the welfare of animals, and maintaining the emphasis on the farm's overall sustainability.
David Mackie, Speaker's Host, thanked Alison for a splendid talk that had shown her versatility, resourcefulness and, above all, her enthusiasm.