Community Award Presentation
Thu 20th June 2019 at 12.00 am - 1.00 am
Wirksworth Rotary Community Award presented to Cromford postmistress Carol Easton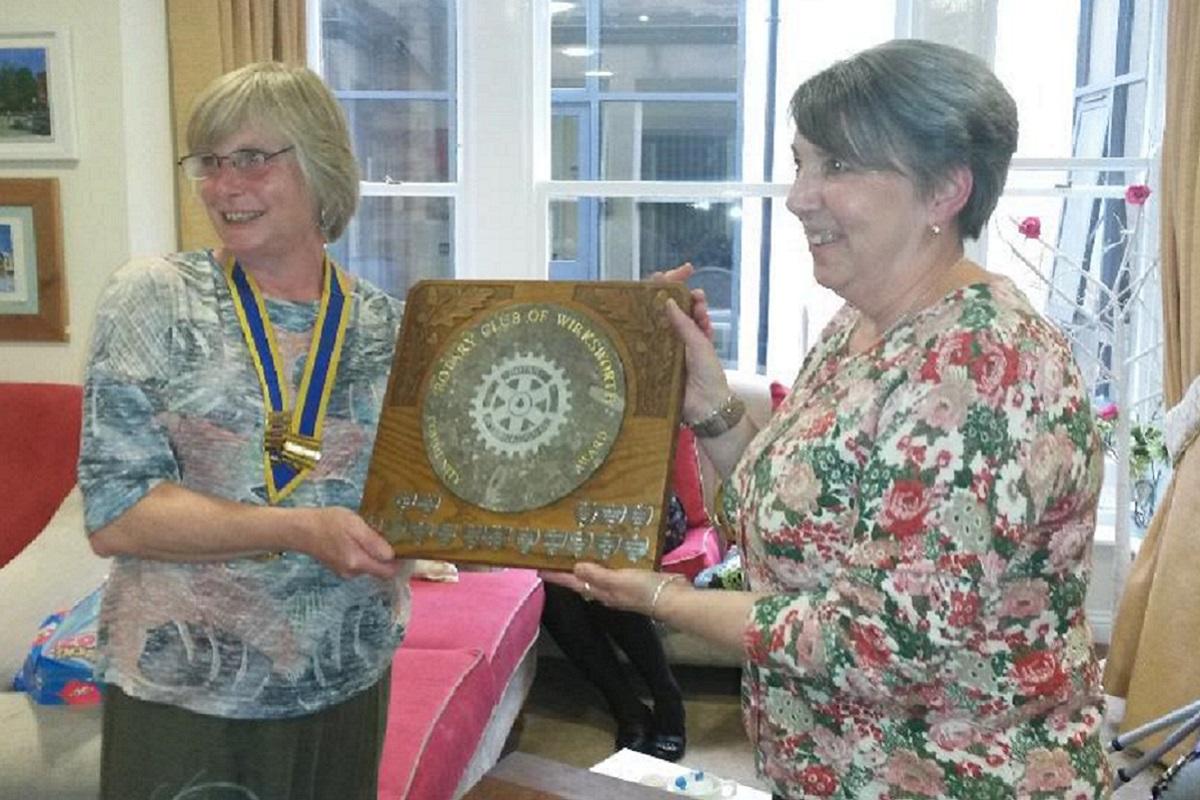 We were absolutely delighted to welcome Carol Easton to our club meeting on 20th June to receive our annual Community Award. This is a much-deserved award for Carol in recognition of all her work in the community. She genuinely cares about Cromford and the people who live there and she is recognised by all as the heart of the village.
Carol serves not just as the postmistress in Cromford, but has stood on the parish council for a number of years, is actively involved in the Cromford Institute and its connection with the Royal British Legion, for which she is the treasurer, looks after the village war memorials and organises the poppy appeals, as well as the Christmas Lights and Christmas Fair.
It was a pleasure to welcome Carol's husband Rob and a number of members of her family to our meeting to see Carol being presented with her award by club President Pam Fraser.