Lunchtime Meeting - 12.45pm - Speaker Open Space Studios CIC
Mon 17th February 2020 at 12.45 pm - 2.00 pm
The project uses the creative arts as a platform for inspiring, motivating and encouraging all members of society to lead happy and healthy lifestyles transforming the first floor at Oswestry Library in a space which has been empty for over 10 years.
Open Space Studios has recently been awarded a grant from the Mary Hignett Bequest Fund for £800 from which they have purchased gymnastics mats - see the short movie below.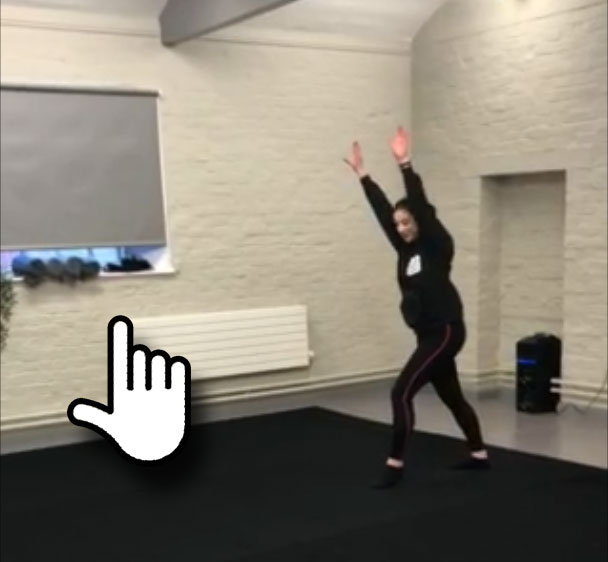 Our speaker today will be Ms Chloe Yeomans, Artistic Director Open Space Studios CIC.
----oOo----
Oswestry's former library has been transformed into new work and play areas.

The building conversion has been a four-year project in the making, costing a total of £30,000, and now dance instructor and maths teacher Chloe Yeomans has launched Open Space Studios, which has converted space available for a range of activities.

Open Space Studios is an initiative to promote mental wellbeing, healthy living and community togetherness through movement, dance and other creative arts.

Chloe said: "The aim is to use the creative arts as a platform for inspiring, motivating and encouraging all members of society to lead happy and healthy lifestyles.

"Open Space Studios is a creative hub that provides an affordable space for artistic individuals to deliver a variety of community activities, from street dance to yoga. Open Space Studios is a home to be shared by all, an innovative hub that provides opportunities, breaking down the barriers that may prevent people from being involved in the arts."

Open Space Studios will invest by giving back to the community, providing affordable opportunities for the youth, disabled and elderly, ensuring that no individual in the community is left without access to the arts.

Chloe added: "We have a purpose-built dance floor with mirrors for classes and a sensory room for autistic kids.

"All the money we get will go back into Open Space for more community projects.

"What we have got here is a multi-purpose space for all sorts of community activities; it could be used for meetings or a yoga class."

Border Counties Advertizer 14th December 2019