Paul Harris Fellowship Awards
Wed 3rd July 2019 at 19.00 - 22.00
Appreciation for a substantial contribution to Rotary's humanitarian and educational programs.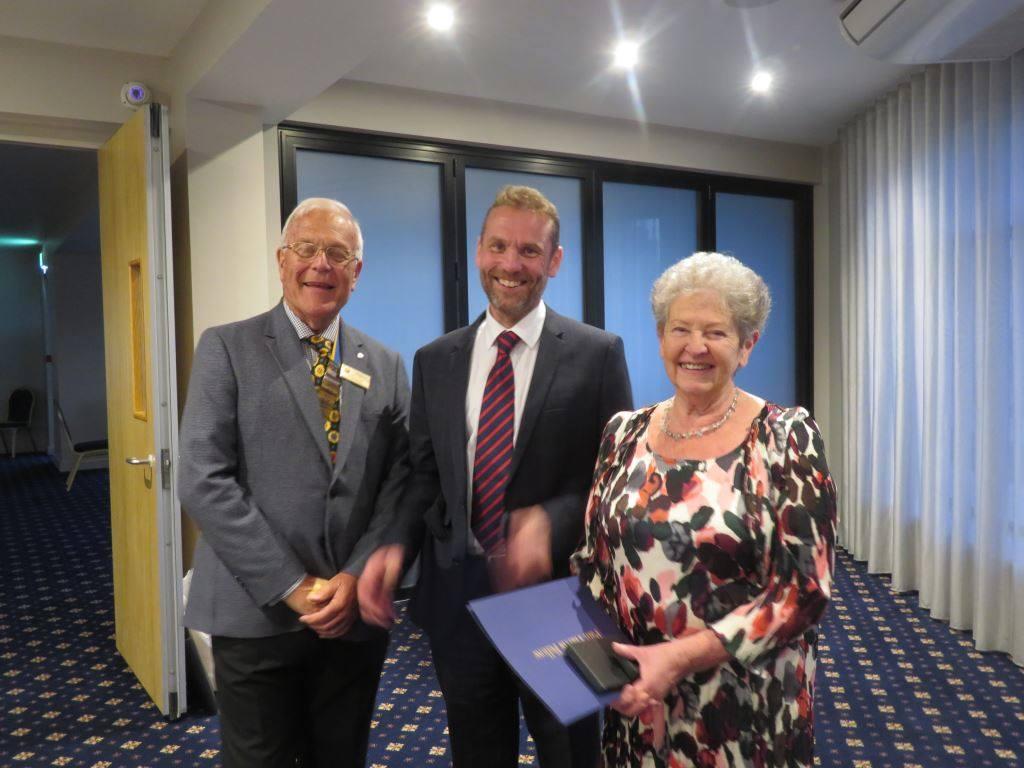 The Paul Harris Fellow is awarded for exceptional service that is over and above of what is normally expected of a Rotarian. During the Handover ceremony on Wednesday 3 July 2019 two Senlac Rotarians were recognised as having fulfilled the criteria for the award, Chris Folley and Iain Robinson.
Outgoing President Dave Miles in his citation about Chris referred to her work with the Young Chef Competition and how despite many obstacles her determination and persistence won over. He also spoke of her work with the car show and, in particular, her drive in putting on the Craft Show with its many stalls.
Rotarian and Yellowman Coordinator Eddie McCall introduced Iain and spoke of his work in Kenya, of how his tenacity and resourcefulness had made such a large contribution to the successes in the area. Eddie also commended Iain for his work with the International committee and how he had organised trips to Rome, Barcelona, and Florence amongst others.
Congratulations to both Chris and Iain on receiving their well-deserved awards.