The Rotary Year starts on 1st July, with the handover of the chain of office to the new President.
We celebrated this important event at the Deanwater Hotel
This is the Rotary Year 2017 - 2018
Below, before the handover, President Elect Frank McCarthy enjoys the support of the ladies.




Past President Colin Eggleton hands over to President Frank McCarthy
The new team - President Frank with Vice President Carol Parry


Our speaker entertained us to a amusing presentation entitled "Its not what you say, it's the way that you say it"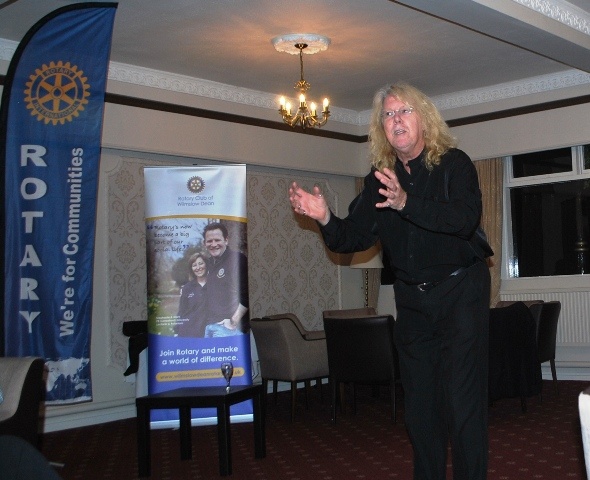 Heald Green Festival
We supported this annual eventc complete with our Buzz Wire
Below the show opened with a pipe band

Past Presiden Colin shows his technique to a young visitor


Rotarian Marianne shows how it's done.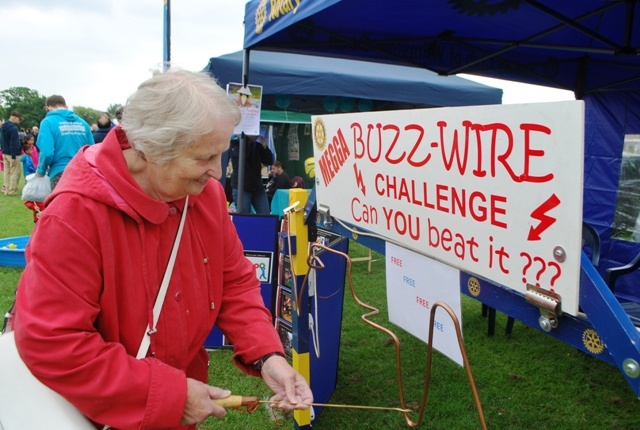 Some of our team at the show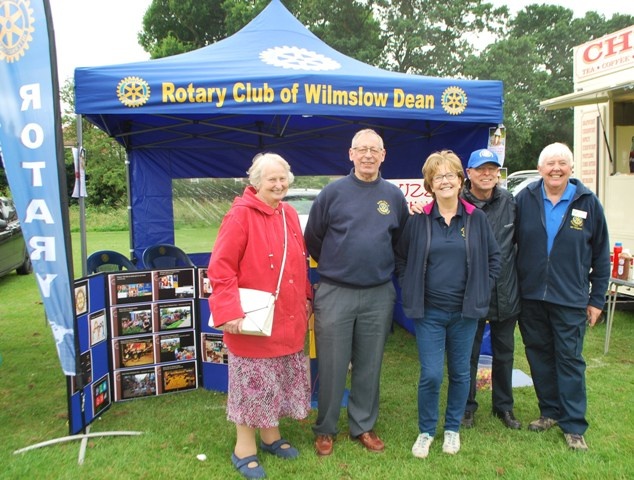 2017 SCARECROW FESTIVAL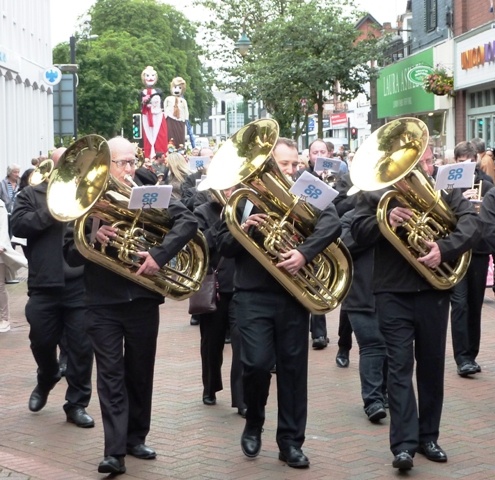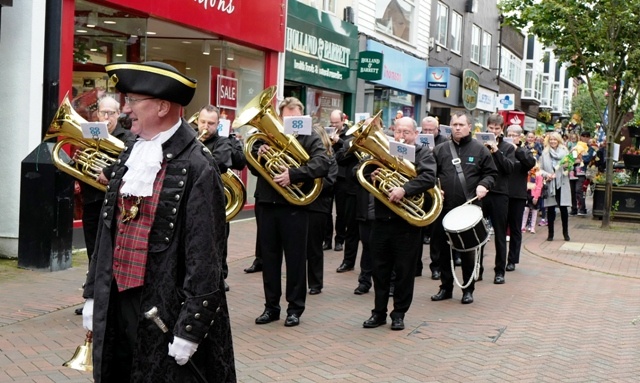 This year the parade was headed by Town Crier, Rotarian Reg Lord with the Co-op Band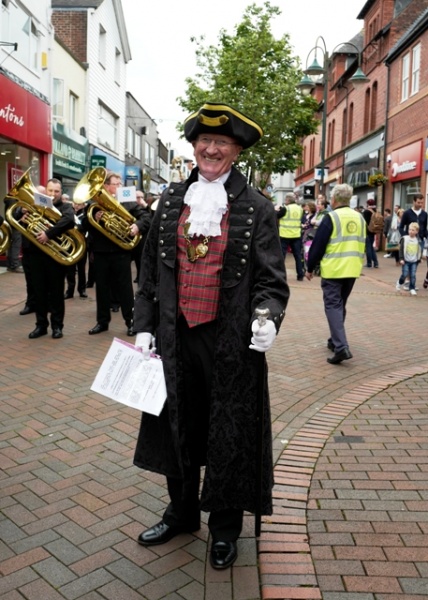 Another change this year was the introduction of the Mini Scarecrows, which were sponsored by many organisations in Wilmslow.

Below, Rotarian Ian Ferguson displays his new innovation.






Below, Ian with Tatton MP Esther McVey handing out a mini scarecrow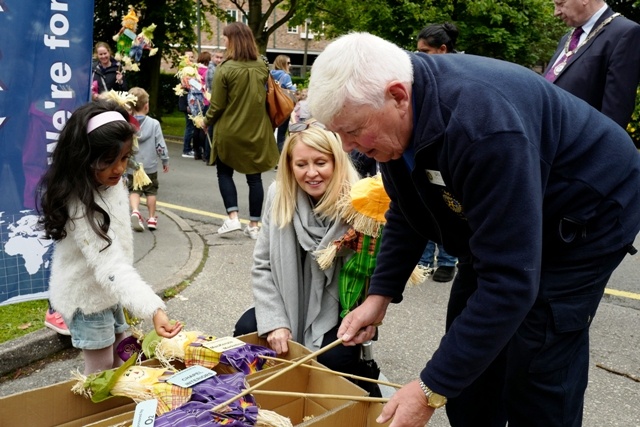 Children prepare for the parade with their mini scarecrows

We were pleased to welcome in the parade our MP Esther McVey and the Chairman of the Wilmslow Town Council Cllr Martin Watkins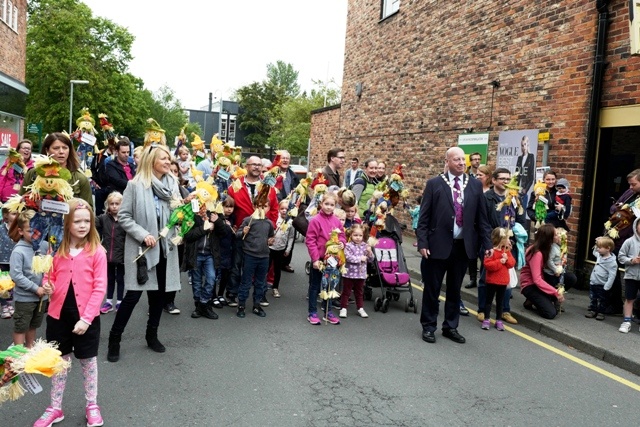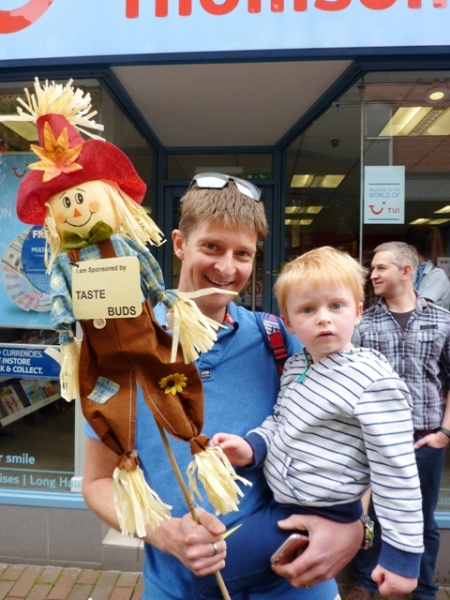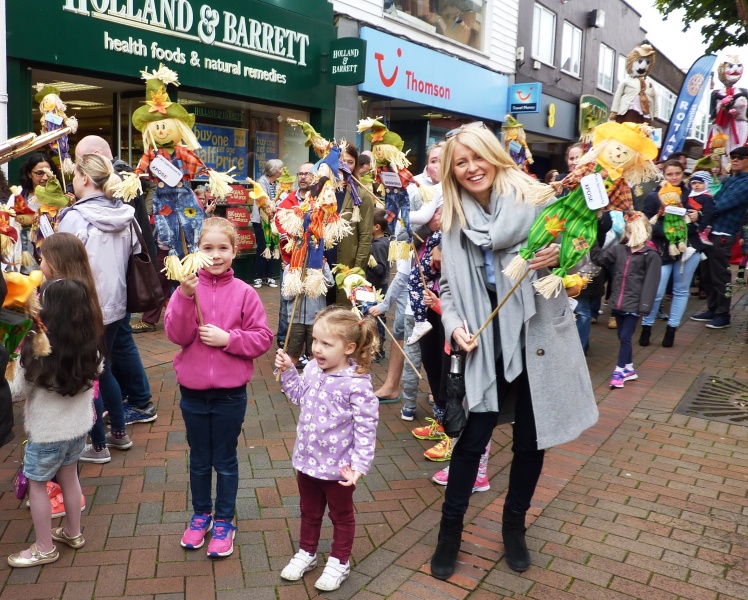 The end of the parade in Bank Square


SCARCROW FESTIVAL WINNERS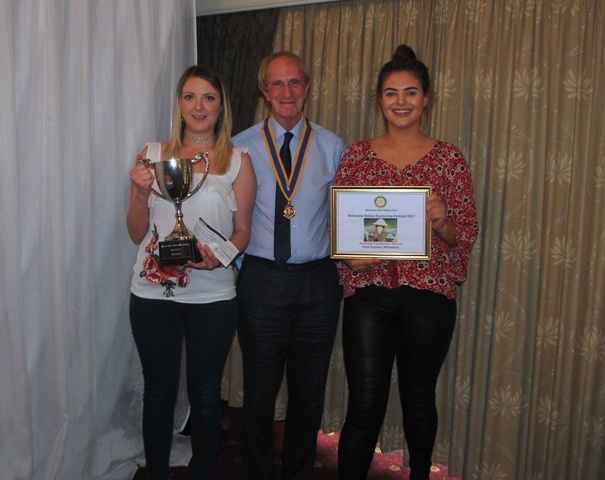 THE WINNER!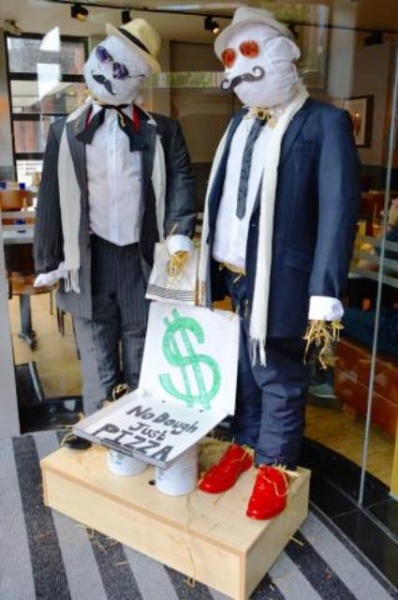 President Frank with Michael from Lacey Green Academy


Kate and Michael who built BATMAN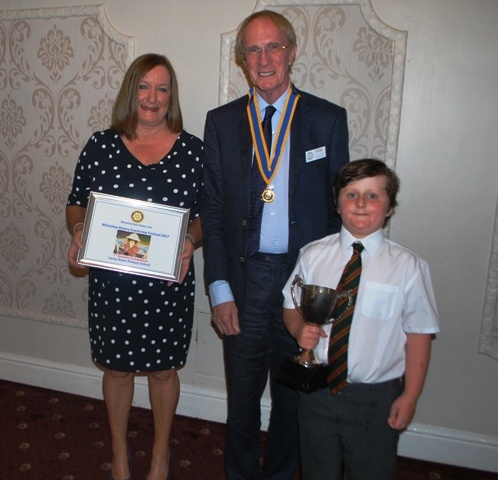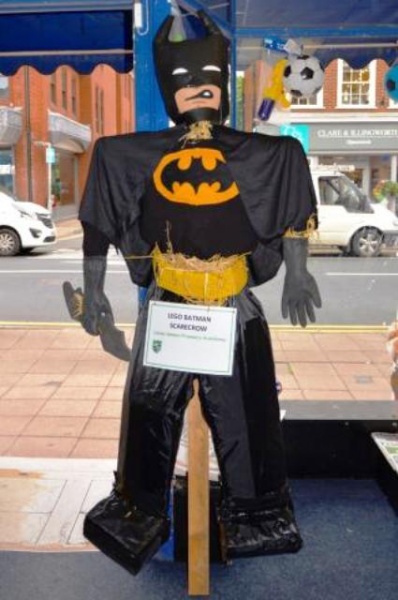 Below third place Eskey Hairderessing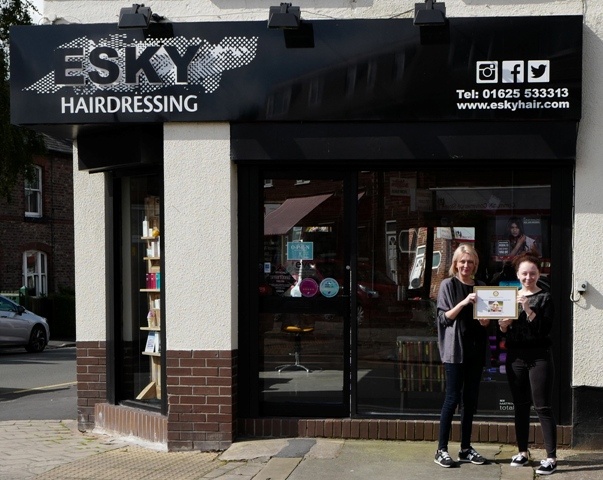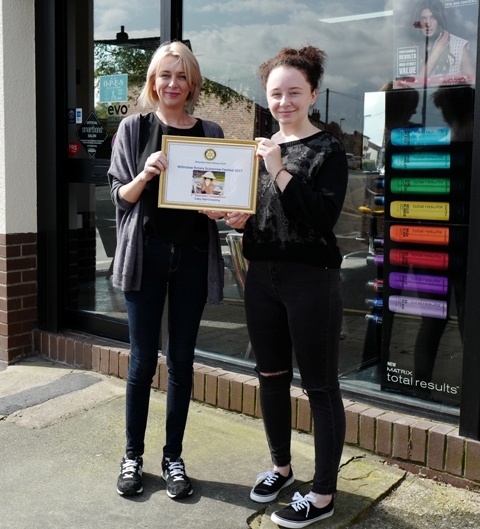 IF YOU WOULD LIKE TO SEE SOME OF THIS YEAR'S SCARECROW ENTRIES, PLEASE GO TO "WHAT WE DO", AND SELECT SCARECROW FESTIVAL




ROTAGYM is a new facility for the Wilmslow Community.

It was conceived by Wilmslow Dean Rotarian Geoff Shelmerdine, who saw the need for a facility that was available for all residents, and the idea finally became a joint venture between the Rotary Club of Wilmslow Dean, Cheshire East Council and Wilmslow Town Council.

The Opening Ceremony




Geoff pictured here to left of Cheshire East Council Mayor Cllr Arthur Moran as he cuts the ribbon to officially open the ROTGYM. Also in the picture, President Frank and Cllr Martin Watkins, Chairman of Wilmslow Town Council


The Mayor tries it out


as does the Chairman of Wilmslow Town Council Cllr Martin Watkins along with Town Crier Rotarian Reg Lord.




OUR FIRST SPEAKER OF THE ROTARY YEAR

President Frank with Professor Ian Morison who gave us a fascinating talk on the subject of TIME



2017 SOCIAL EVENTS

Every year we charter the Mary Sunley 2 to give residents of care homes a day out on the boat with lunch. This time, we chartered it for members of the Rotary Club.




The crew for this cruise

Full ahead - at three knots
Coffee up front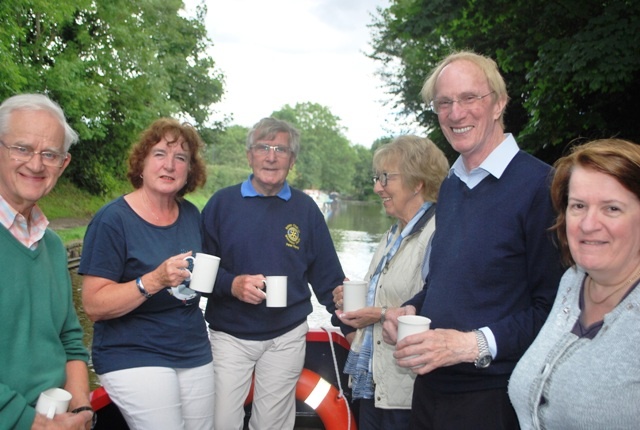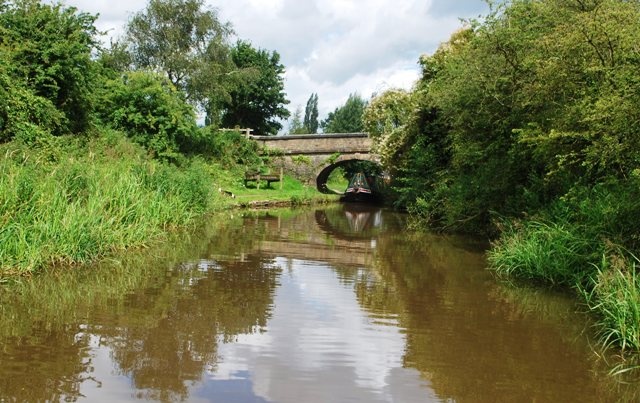 The ladies producing lunch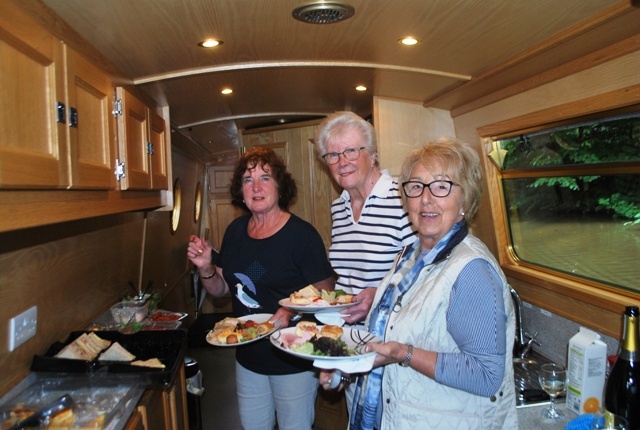 A very pleasant, relaxing day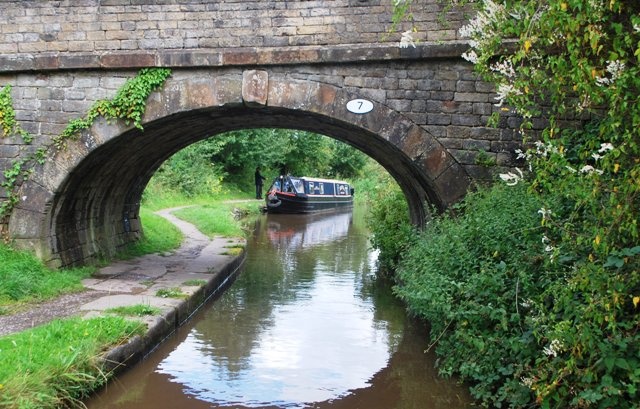 ******
We joined with an event organised by the Rotary Club of Macclesfield Castle at Gawsworth Hall, where we were entertained by the Houghton Weavers

22nd AUGUST

Our speaker today was Rotarian Charles Britnell, who recounted some of his experiences dating from the days when he was an Articled Clerk to being Deputy Head of Manchester Crown Prosecution Service


29th August
we spent the day out on the Salford Quays Canal System


Webmaster Bernard with Vice President Carol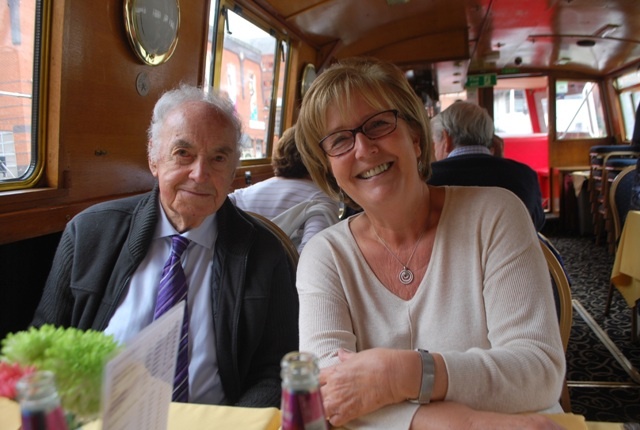 Ready for our lunch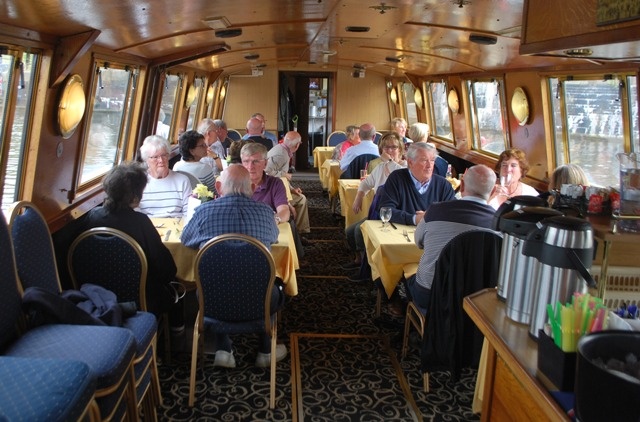 12th September. This evening our speaker was Terry Roeves, from the Hearing Dog for Deaf People.
we were later joined by his wife Caroline with Hearing Dog Daphne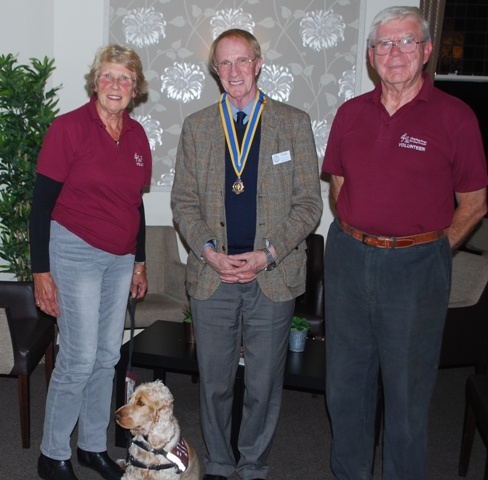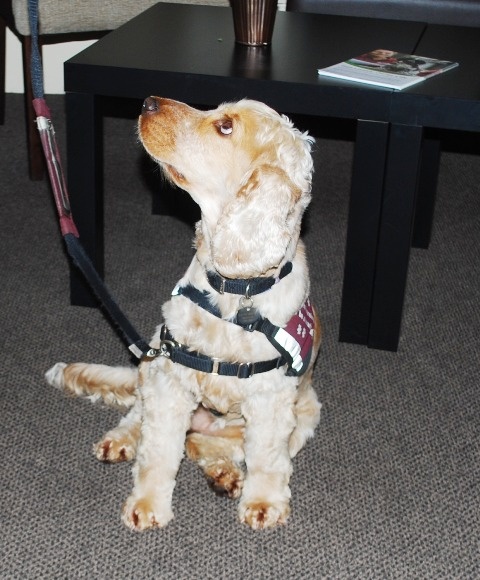 19th September
New Rotariam Margaret Bradley is welcomed by President Frank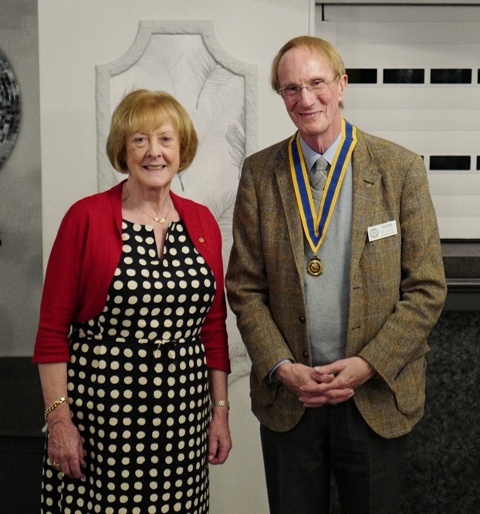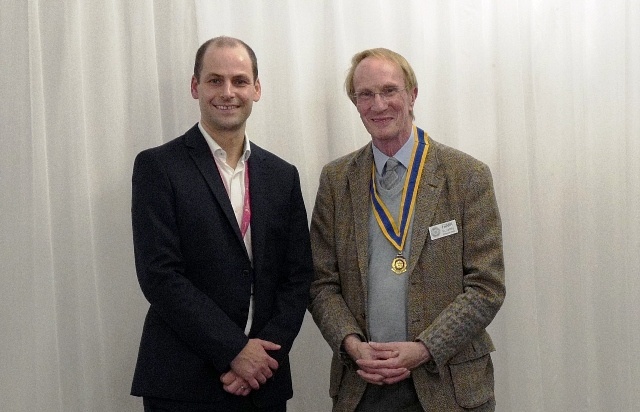 10th October
Tim Boddington gave us a talk on the Macclesfield Canal
below with President Frank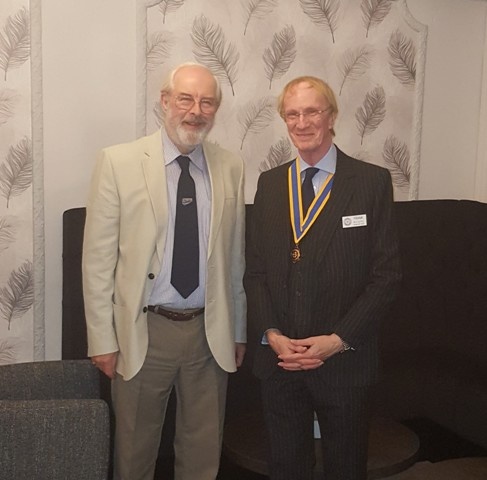 24th October
Below, with President Frank, Victor Crawford who spoke on 'The History of Concorde'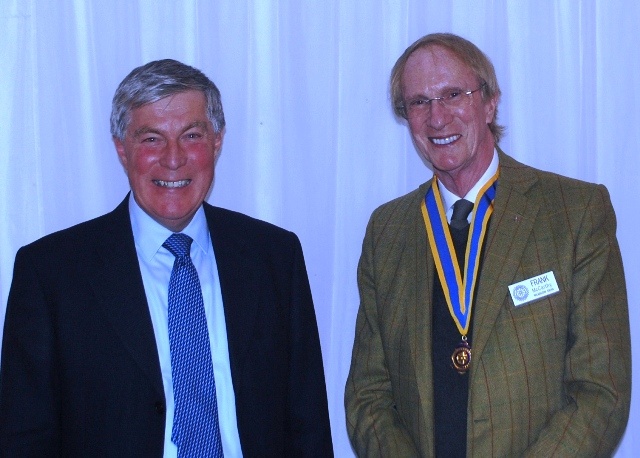 Not The Beaujolais Brunch 2017

This popular annual event, with over 40 guests, was held at The Deanwater on the morning of November 4th. This year, the presentation of the wines was given by David Wagstaff of Laithwaites Wines of Alderly Edge. Below, David being introduced by Vice President Carol.
Below, VP Carol with Asst District Governor Rosemary Boardman

David Wagstaff pours VP Carol the first sample



14th November.
Mystery Shopping was the title of the talk give by Kieth Vigurs, below with VP Carol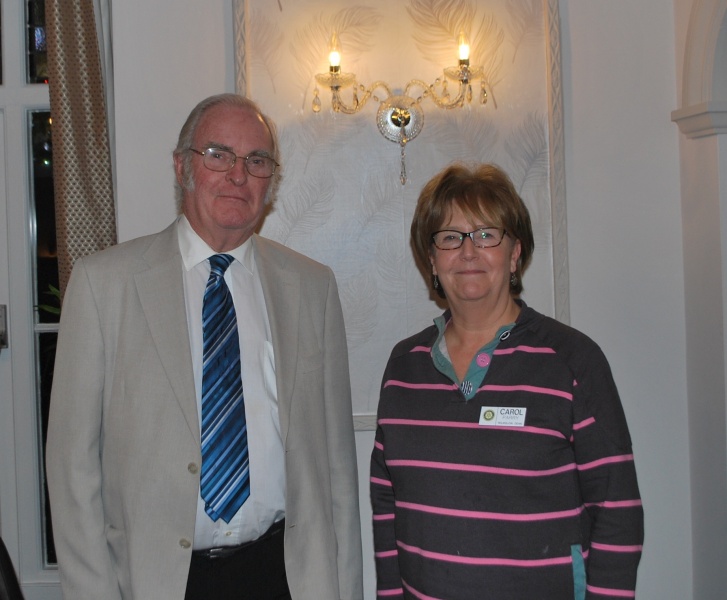 Remembrance Sunday 2017

The Rotary Wreath was laid by Second Vice President Paul Almond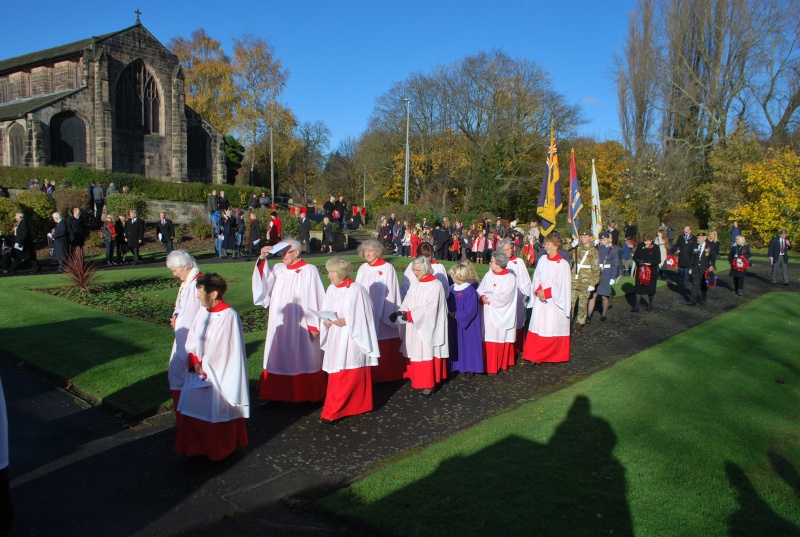 Charter Night 2017

A Special Celebration - Our 80th Birthday
President Frank with District Governor Eric Cowcill and Newly Appointed Wilmslow Town Crier Rotarian Reg Lord

The 80th Birthday Cake

Town Crier Reg Lord introduces the Top Table Party


District Governor Eric Cowcill, who proposed the Toast to the Rotary Club of Wilmslow Dean



President Frank Cutting the Birthday Cake

The Club presented Barry Richards from the Deanwater Hotel with a gift in appreciation for his long and valued support of the club



Below L - R Guest Speaker Prof Nigel Linge, District Governor Eric Cowcill, Town Crier Reg Lord, Mrs Dorothy McCarthy, President Frank, Asst District Governor Rosemary Boardman and Wilmslow Town Council Chairman Martin Watkins.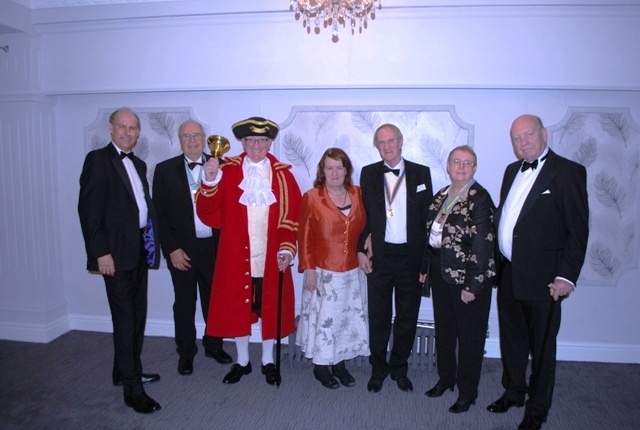 Prof. Nigel Linge, below giving his fascinating talk on 'The History of the Smart Phone'.

*
CHRISTMAS PARTY 2017
Deanwater Manager, and Honarary Member, Bary Richards acknowledges Christmas Greetings from President Frank.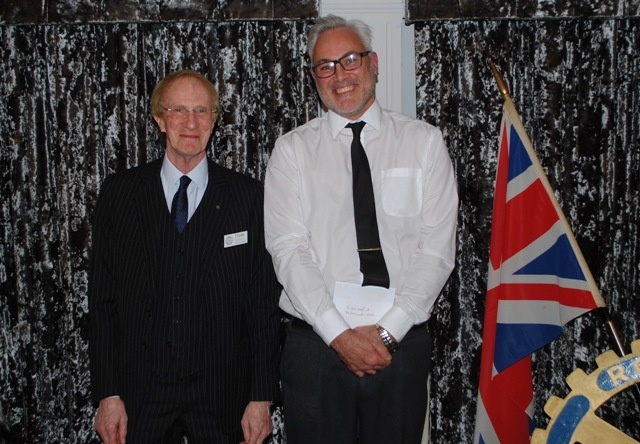 Bernard Davies presents "What is the mysterious object in the sock"?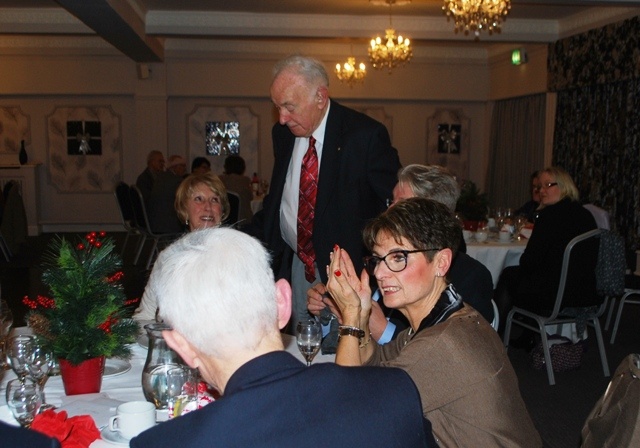 There are ten of them!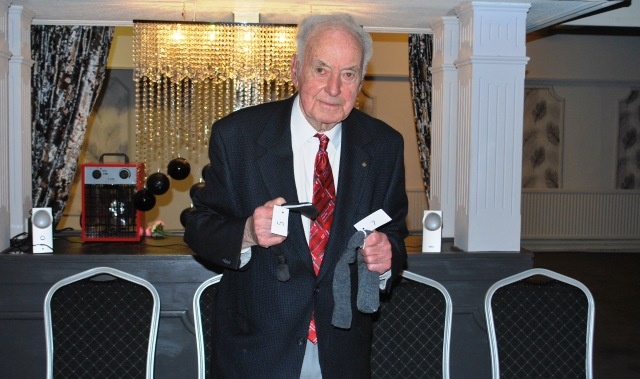 Our Ladies present an incredibly short version of "Cinderella"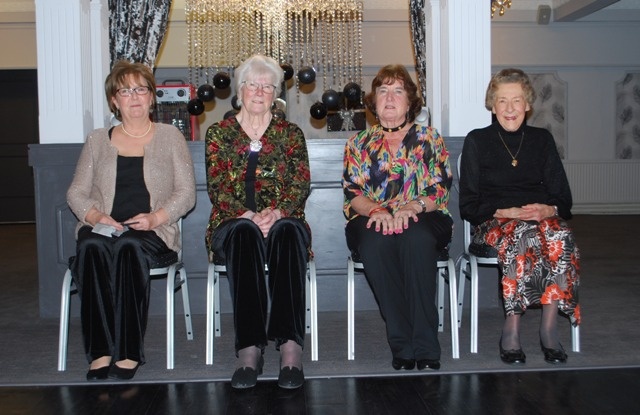 ROTATOY
Once again the club engaged in our Rotatoy project.
A Gift from a Child to a Child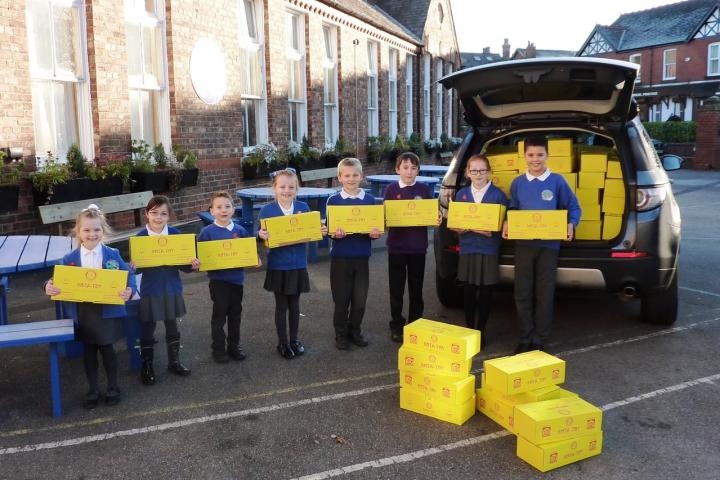 Helping to load boxes ready for distribution

Above, Wilmslow Dean Rotarian Geoff Shelmerdine pictured at Christies Hospital having presented them with a wonderful collection of childrens hats, shown below, all knitted as special Christmas gifts


CHRISTMAS COLLECTIONS 2017
A wave from Santa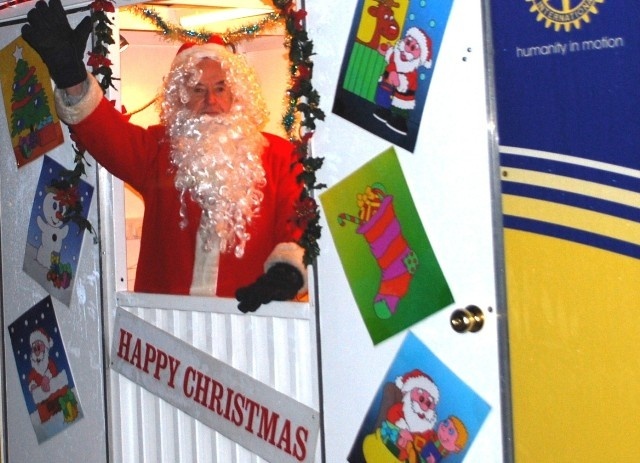 BURNS NIGHT CELEBRATION 2018
23rd January 2018




We again held this popular annual Burns Dinner at the Deanwater




Below President Frank McCarthy gives a welcome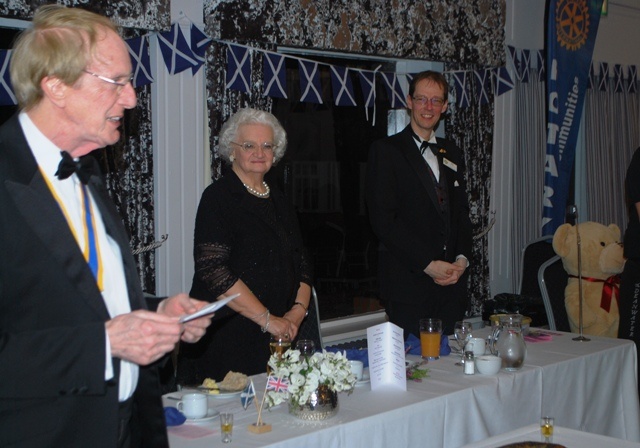 Addressing the Haggis

Toasting the Haggis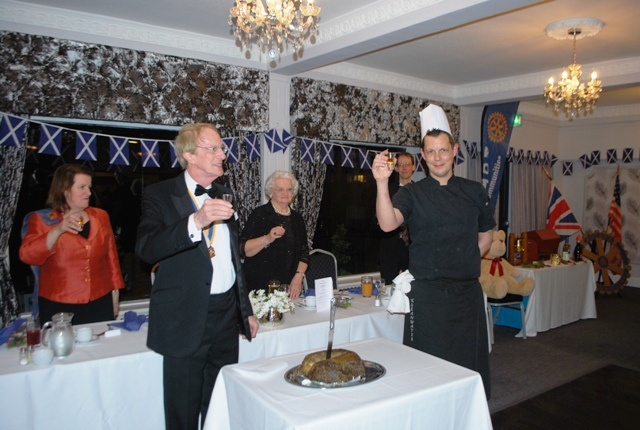 The Dinner - Haggis with Tatties and Neaps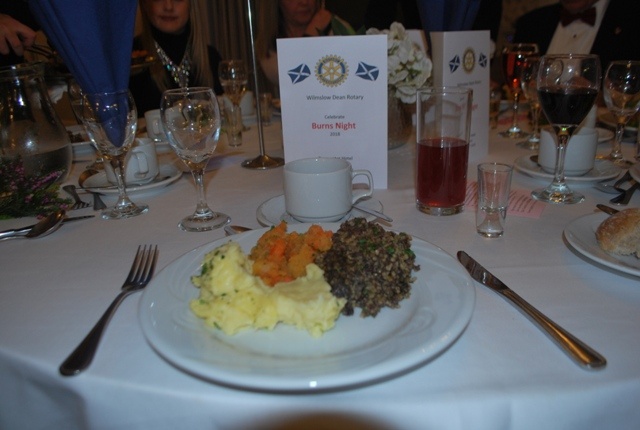 Dorothy McCarthy with a lovely performance of Scottish Music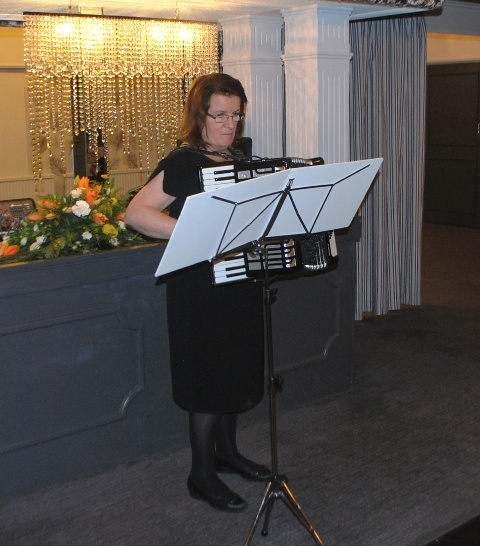 Alderley Edge Caladonian Society entertained with a wonderful display of Scottish dancing.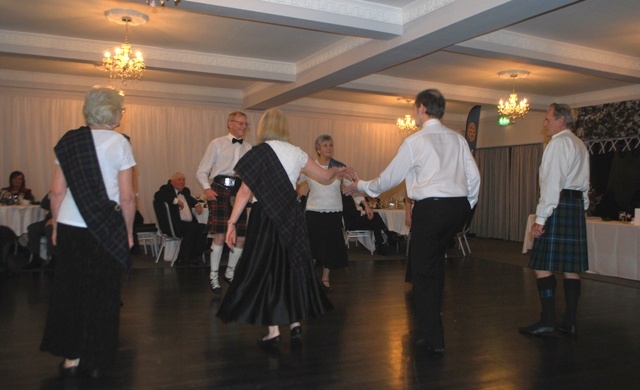 Liz and Peter with the Star Raffle Prize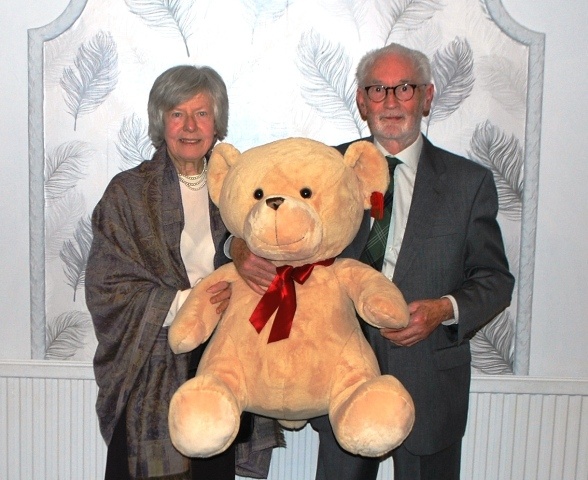 Before the Auld Lang Syne, in his closing remarks and thanks President Frank made special mention of the Caladonian Society and Dorothy McCarthy for their fine contribution to a splendid evening.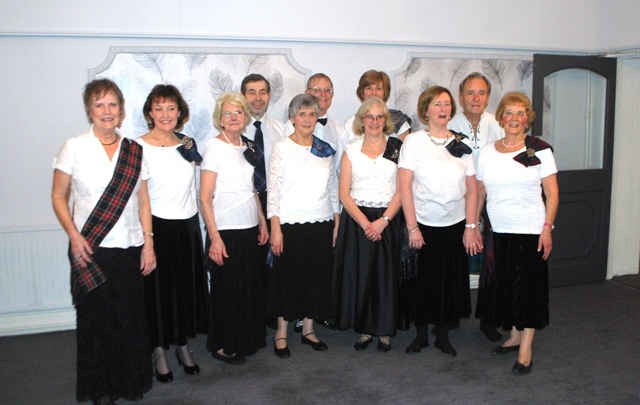 Auld Lang Syne at the end of a very enjoyable evening
26th January 2018
Last year, Anita Morris, a Psychologist and Managing Director of Hack Back CIC, which uses owls as a theraputic tool, visited the Club to talk about their work with young children. The Club decided to sponsor two sessions in local primary schools. Several members of the Club joined Anita at Wilmslow Grange Primary for the first of these .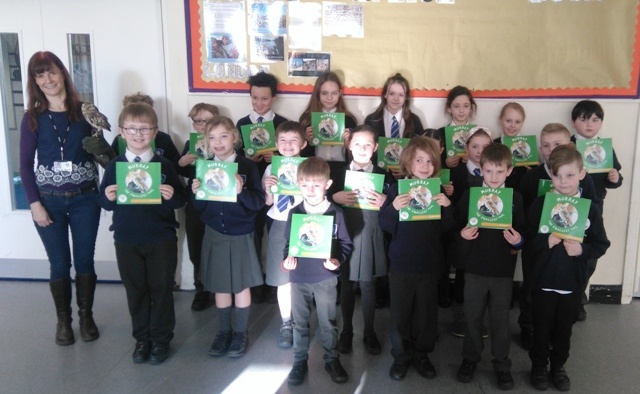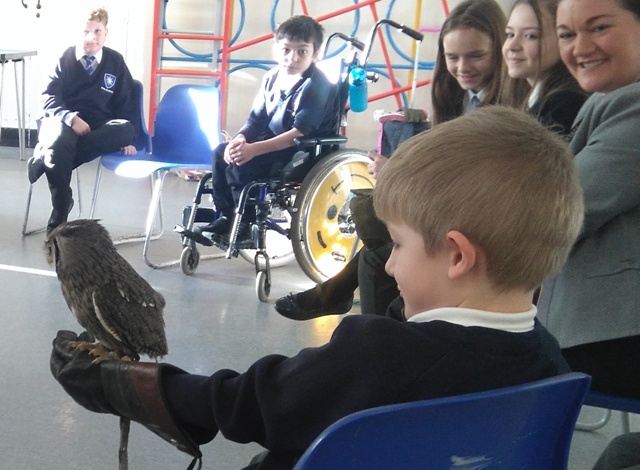 Below, Murray, one of the owls who has since become famous on TV!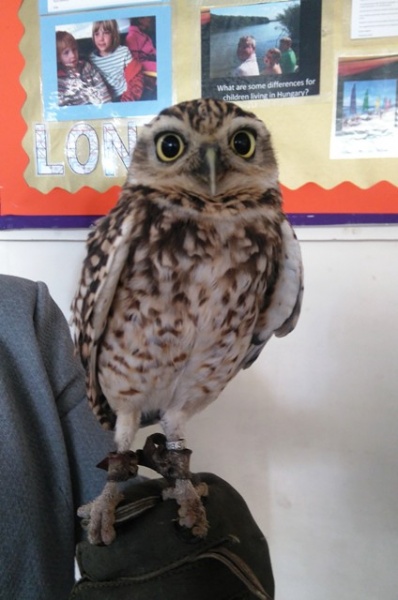 January 30th 2018
Mike Pain, from North West Ambulance Service, talked about, and demonstrated the emergency procedure known as CPR (Cardio Pulmonary Rescusitation).
Below, with President Frank.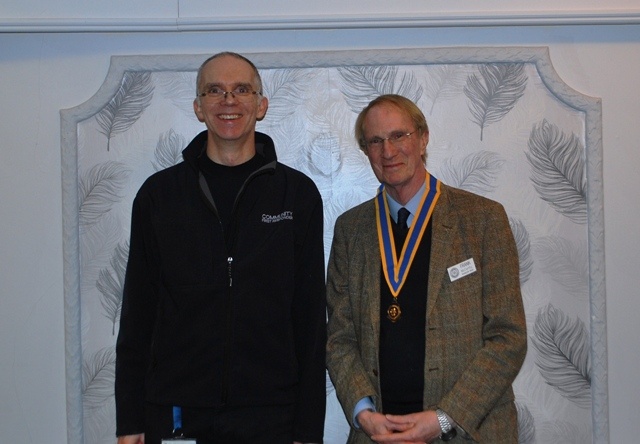 Chest compression

Rotarian Peter Friend receiving instruction.

Food for Life
A member from the Rotary Club of Bolton visited us to request that the club takes on this year's event for the south of the region. Details to follow.




AN APPRECIATION FROM ROTARY
In appreciation for their support for the Rotatoy boxes .
At this meeting we were pleased to welcome some of the people who's organisations contributed to this year's project.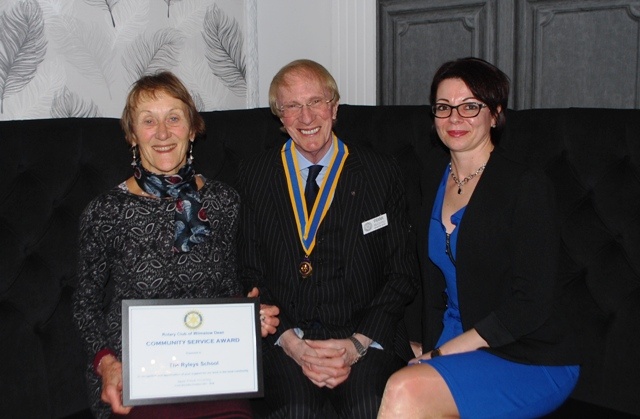 Pictured above with President Frank, Jennifer Limond, Governor of Ryleys Preparatory School and Olimpia Malaescu of Pepperberry Nursery, who contributed toys to Rotatoy.
Our picture below includes Francess Davis - Tagoe, our speaker from "Tree of Life" one of the many recipients of boxes from this project.
20th February
Dr Aravind Vijayaraghaven from Manchester University, gave us a fascinating insight into the new wonder material Graphene, which was discovered and being developed at the university. Below with President Frank and Asst Governor Rosemary Boardman.






27th February
After a short business meeting, Mavis Britnell shared with us stories from her very varied business life. As one of her activities, Mavis became a Beautician, and she now uses these skills at local care homes, where she raises money for charity. In the picture below, Mavis with President Frank and her husband Past President Charles.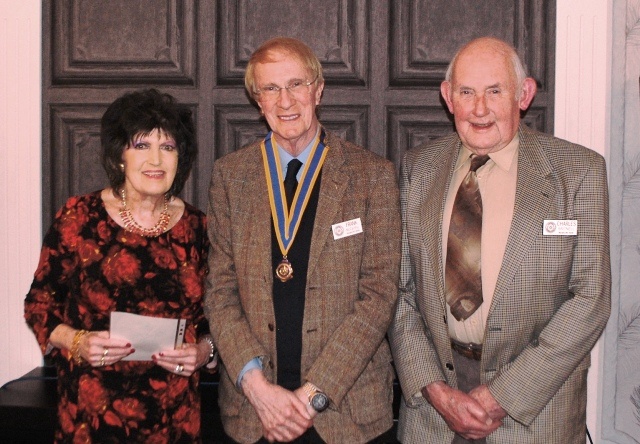 SPEAKER MEETING 13th.March 2018
Next to President Frank is MarianBasu, President of Cheadle club
Dr. Partha Basu and our club

Vice President Carol Parry.
The three have recently returned from India were they helped, with other Rotarians to iimunise children against Polio.
Marian gave a splendid presentation s on this International project, supported with screen shots and herknowledge from this "Hands on" experience.-----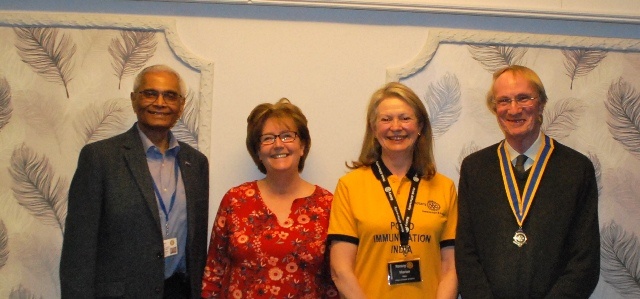 Easter Tuesday Social Evennt
A splendid visit to
The Avro Heritage Aircraft Museum at Woodford.
Visitors are allowed access to cockpits for a Lancaster, a DC 10 and a Vulcan.
Expert guides provide answers to all questions which adds much to the experience.
This is the main display area with the Lancaster in prime position.




The Instrument Panel



And now the DC 10
President as Pilot, Bernard Davies 1st.Officer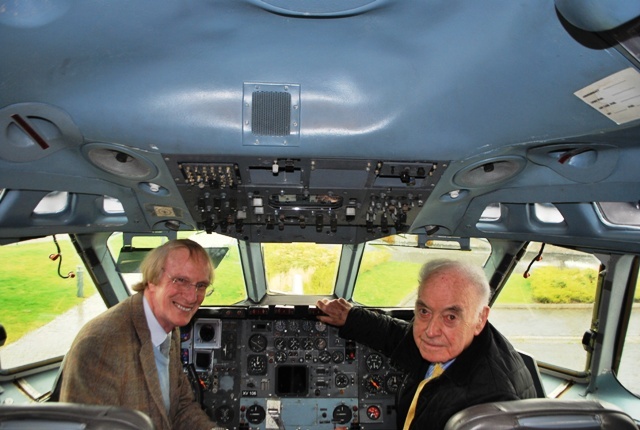 Ready for take off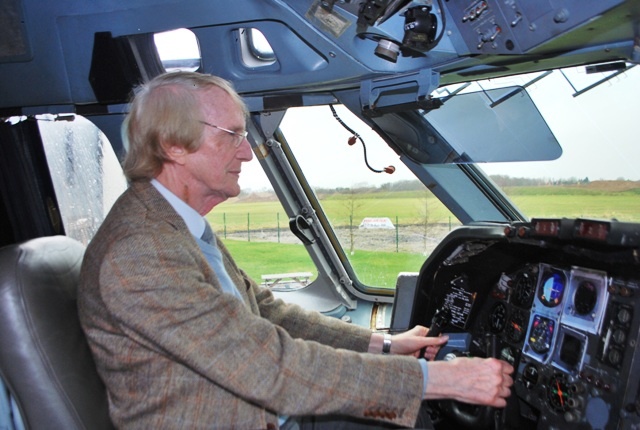 Not much room in the Vulcan cockpit.
Not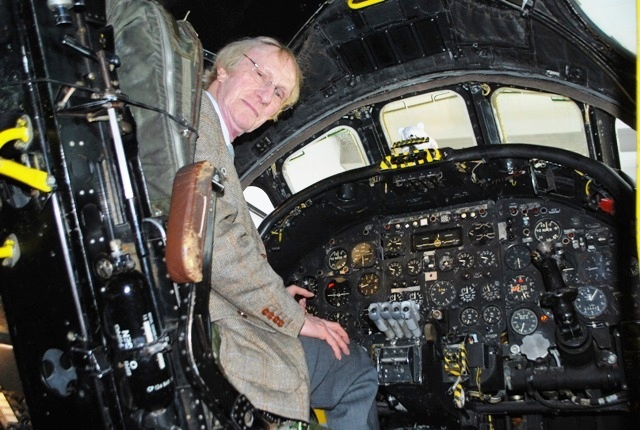 VLSLTORS FROM THE "RISE" TEAM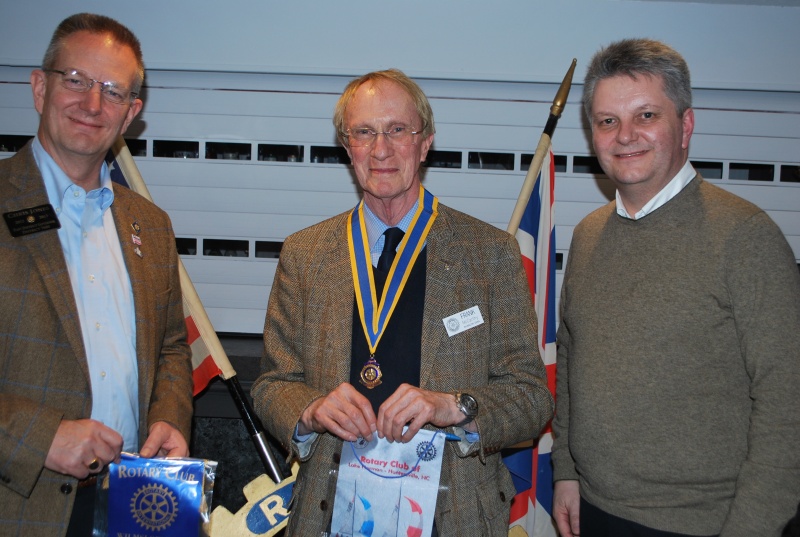 THE RISE AGAINST HUNGER PROJECT
SUNDAY 15th APRIL 2018
The club hosted this event withe help from volunteers from the community and members from other Rotary clubs.
THE JOB WAS TO WEIGH OUT BULK RICE INTO SMALL PLASTIC BAGS CONTAINING SUFFICIENT RICE PLUS ASUPPLY OF EXTRA VITAMINS FOR SIX MEALS
THE BAGS WERE THEN HEAT SEALES AND BOXED FOE DISPATCH..
20,000 BAGS WERE PRODUCED READY FOR DISTRIBUTION.

ALL STATIONS READY TO GO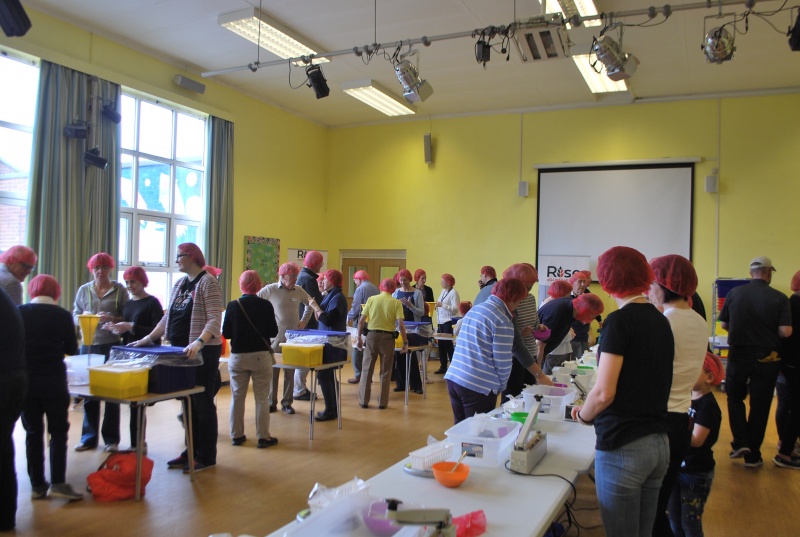 ROTARIAN BERNARD DAVIES LOOKS AFTER
THE SEALING PROCESS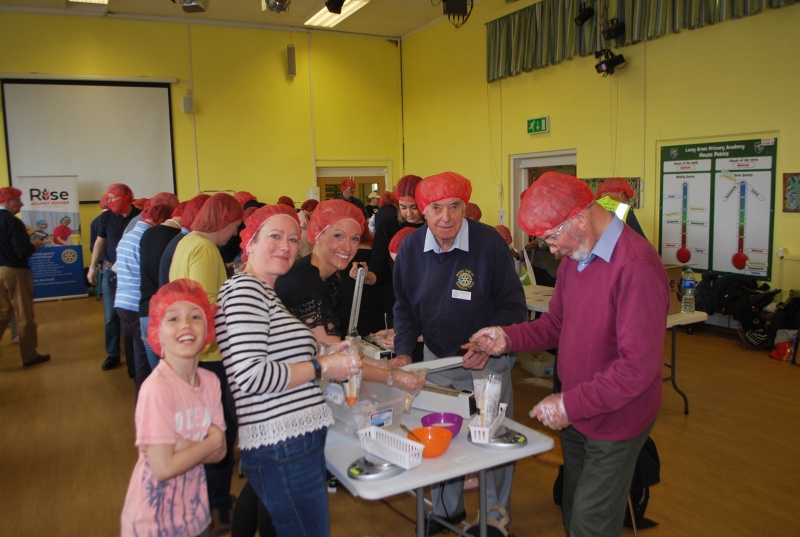 SPEAKER MEETIMG 24th. April 2018
Ex Cruise Dirrector Brian Price gave a facinating talk. sharing with us hiis experiences, anecdotes and memories from his time in the cruise world.,
Here below. Brian with his speaker certificate with President Frank.




Special meeting 1st. May 2018
The club hosts
The District 1285 Scholars / Fellows Dinner.
Pictured below left/right
DG Elect 1285 Tony Graves,DG Eric Cowci ll
with scholars Julie Welch who went to Sydney University
to study Peace & Conflict Resolution and
Tom Brown who went to Leeds University to study
Advanced Law leading to Peace & Conflict Resolution.
fach gave us spledid talks about their experiences and the benefit that they gained from their Rotary sponsorships.






May 15th 2018
President Frak welcomes three new members
and a speaker.
Pictures be below
Trevor Jackson, Tricia Thompson President Frank Keith Worthington.


and with Speaker




SATURDAY 23rd JUNE 2018
The last event before the
Presidents Handover.
A GARDEN PARTY
Hosted by Marianne Martyn
Dress code : Gentlemen -- a jazzy shirt
Ladies : - a big hat.

After a sumptious buffet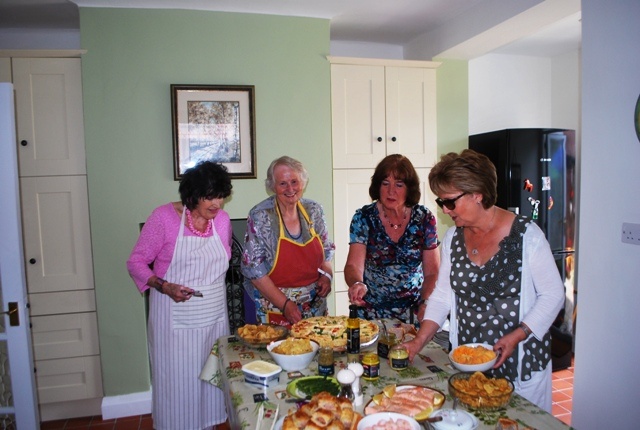 The Genlemens com[etition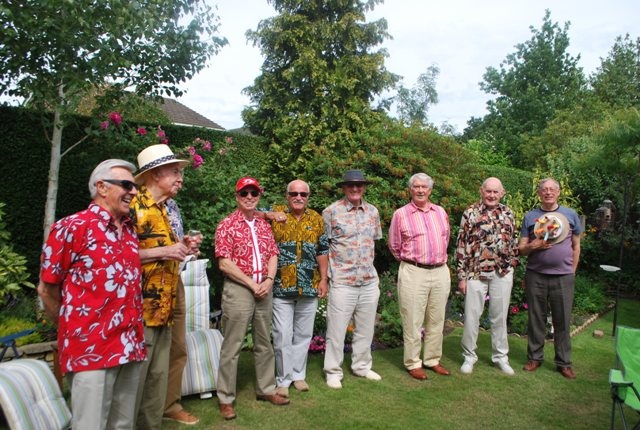 Now The Ladies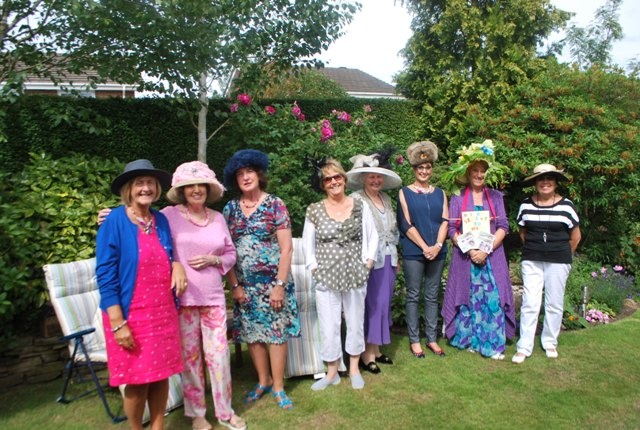 The winners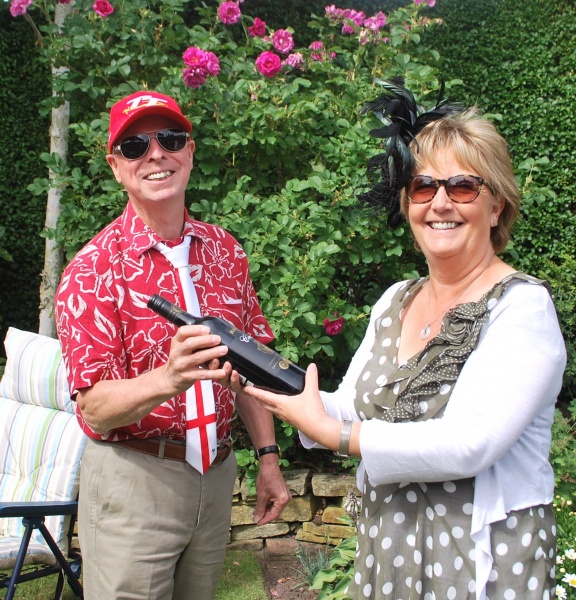 Mike Ramsden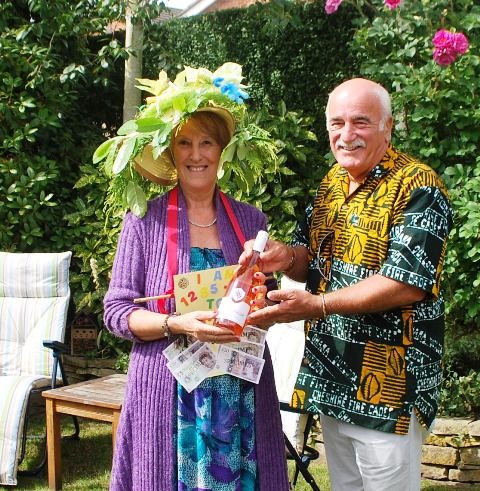 Joyce Lord



And to round off, a game of coits.


If you have found our record of this year's activities of interest, and feel able to commit some of your spare time to community service, and would like to know more about Rotary membership, please contact Rotarian Mike Ramsden Tel 01625 535580, email: ramsden453@btinternet.com , or Rotarian Ian Bradley Tel: 01625 266761, email: ian.bradley@manchester.ac.uk
***