Charity Tractor Run
Sun 2nd June 2019 at 10.00 -
A very successful charity Tractor run was held on the 2nd of June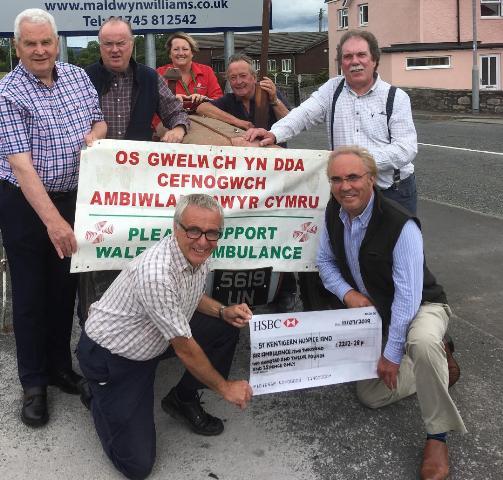 Cynhaliwyd taith hen dractorau elusennol llwyddiannus iawn ar ddydd Sul yr 2il o Fehefin 2019 ar y cyd â Chlwb Tractorau Dyffryn Clwyd, lle cymerwyd rhan gan dros 70 o dractorau ar y daith o 30 milltir. Uchafbwynt y daith oedd stopio yn Fferm Wynt newydd Clocaenog, lle cafodd y gyrwyr gyflwyniad am y prosiect, diolch i aelod o'r clwb Rotary, Hugh Jones a'i staff.
Codwyd cyfanswm o dros £2,200 sydd i'w rannu rhwng Hosbis St Kentigern ac Ambiwlans Awyr.
Diolch i Kevin am helpu i drefnu'r digwyddiad hwn ar ran Clwb Rotary Dinbych.
A very successful charity tractor run was held on Sunday the 2nd of June 2019 in conjunction with The Vale of Clwyd Tractor Club, where over 70 tractors participated in the 30 mile run. Highlight of the run was a stop-off at the new Clocaenog Wind Farm, where drivers were given a presentation about the project, courtesy of Rotarian Hugh Jones and his staff.
A total of over £2,200 was raised which is to be shared between St Kentigern Hospice and Air Ambulance.
Thank you Kevin for helping to organise this event on behalf of the Denbigh Rotary Club.