President Handover
On Monday the 18th July outgoing president Janis Harding handed over to incoming president Dave Barnes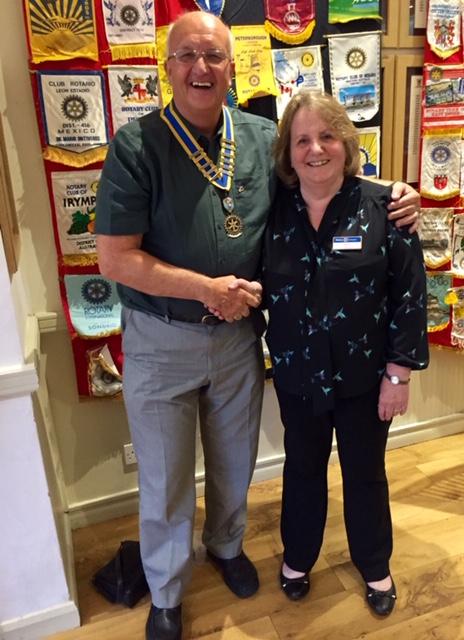 PRESIDENTIAL HAND-OVER OF THE REINS!
Monday evening, 8th July saw the annual hand-over of the presidential reins from the outgoing to the incoming President. Janis Harding in her departing speech explained what a thoroughly enjoyable year it had been. Reflecting on the various initiatives, Janis thanked everyone for their input into the Santa Float, the Swimathon and the Classic Car Event collectively raising around £8000 for local charities.

President David, who lives in Padbury, is married to Marian and has 3 sons and 4 grandchildren.
David is a retired UK Logistics Manager and Logistics Consultant.
He lists amongst his many interests mainly golf but most sports, especially football!
He enjoys working with the good people in Rotary where he says "
I enjoy helping others and having a lot of fun doing so".
und £8,000 for local charities.