Emily Macdonald
Wed 4th September 2019 at 7.30 pm - 9.30 pm
Emily spoke to us about her visit to the World Scout Jamboree in West Virginia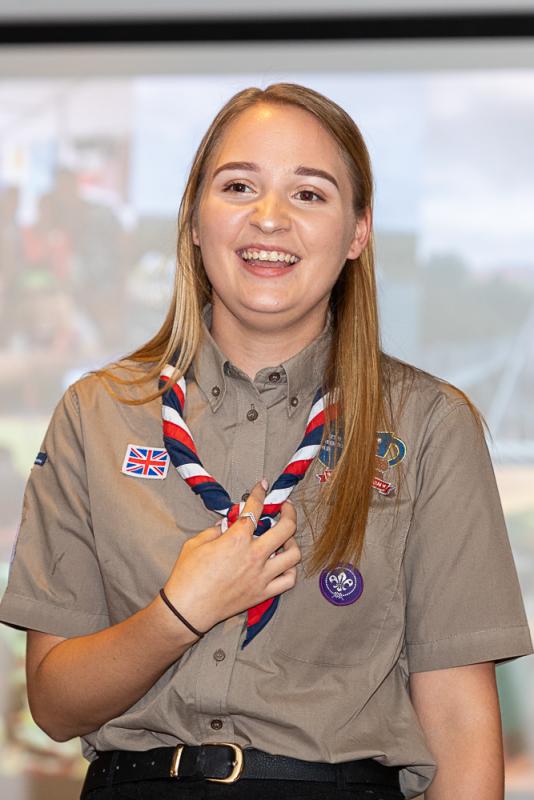 Club members please log in for more information.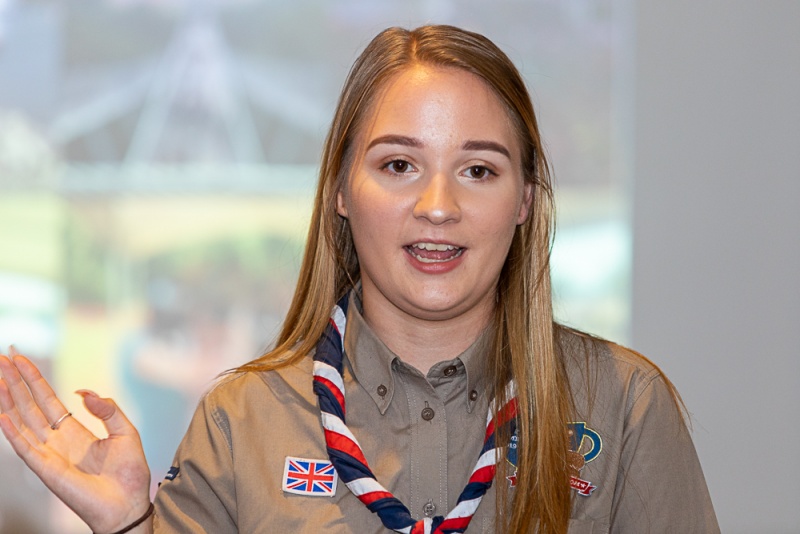 Emily Macdonald spoke to us about taking part in the World Scout Jamboree in West Virginia, U.S.A. She gave a presentation of about half an hour without notes, and with great confidence, about what was obviously a life changing experience. We're very happy to have contributed in some small way, and wish her every success with her aim of helping to organise the next World Jamboree in Poland.
She showed us a box full of souvenirs, including a badge from Rotary International President Mark Maloney, when he visited the Jamboree.