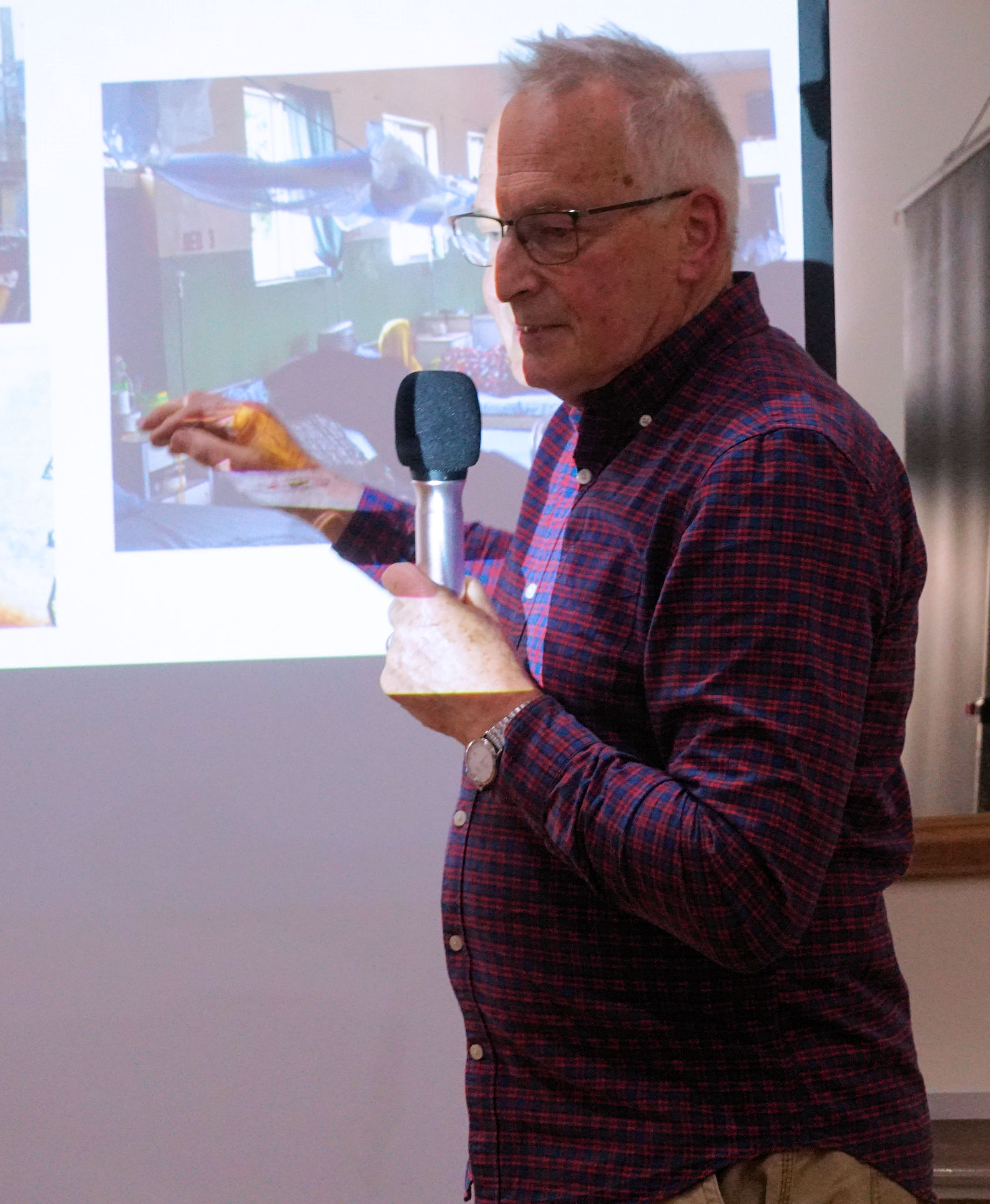 Hugh gave us an insight into the work of UKAid, where he has had involvement for several years. Initial links go back 40 years for him – an interesting anniversary – to the Kiribati Islands in the Pacific. (Better know to most of us probably as the Gilbert Islands.)
Pointed out that the UK is one of the major donors of overseas aid around the world – our contribution at 0.7% of GDP is one of the higher ones around.
His major work though has focussed on Nigeria, and its' northern parts. The largest African country by population (currently 180m) and forecast to be the world's 3rd largest by 2050 based on current trends.
A lot of the country's wealth comes from oil – and whilst this is good for the country, then maybe they have become too dependant and ignored developing a more balanced economy. It is well recognised that developing such an economy, and internal and external trade, is by far the quickest and most effective route to resolving local poverty and hunger.
A country of great contrasts – large, affluent cities, and yet a huge proportion of the population exists on less than $1 a day!
Its' major challenge is to develop maternal and infant medical services and care – the infant mortality rate is still very high in the northern parts – and this is a huge challenge still.
This was the area that he had worked in, and where a good proportion of the UKAid is focussed. General delivery is via NGO's or private organisations, but well coordinated by UKAid, and coordinated across the work of other countries as well.
Thank you Hugh for a very illuminating talk on an area that most of us have very little knowledge of.
Derek Rogers