Presentation by Dr Philip Bischler a senior Magnox Nuclear Power Station expert/consultant told us about his trip to Chernobyl.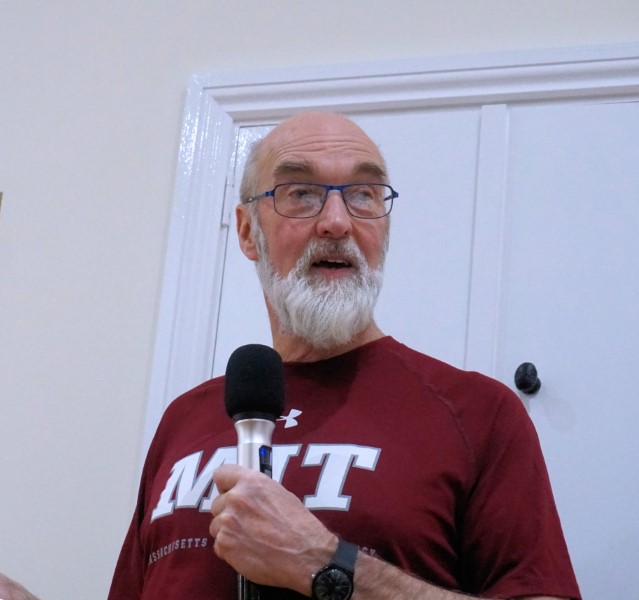 Phil started by telling us that he could tell us about Nuclear Power and RBMK reactor and the disaster itself but he was going to concentrate on the trip he and his wife made to the Chernobyl exclusion zone and the surround area of the 1986 accident.
Most of us remember the devastating accident – one of the two most serious nuclear accidents in history – leading to the immediate evacuation of 750,000 people and the creation of a large exclusion zone to which most were unable to return.
There are now 3,000 workers making the reactor safe at great cost. In the early stages 240,000 people were recruited to work on the initial clear up.
Phil showed a series of 'holiday snaps' of the town of Pripyat built in 19070 to high standards to house 50,000 people and now abandoned. We saw the lovely countryside and still pleasant areas of Chernobyl town which Phil told us must have been a delightful place and region before the accident.
There were many fascinating vignettes – the Amusement park opened just two days before the accident, the stack of vodka bottles in a workshop, the Moscow Eye listening posts development etc.
It was a fascinating insight into both a terrible accident but also a 'time capsule' of life in the Soviet Union in the 1980s.
Charles Buckley