Success of the Great Rotary Wheelbarrow race 2019
11 Teams raise over £4000
11 teams participated in the 3rd annual wheelbarrow race, new winners this year were local business EplusGlobal, with Buckland Ladies FC [Dads ] and Sherwood's hot on their heels.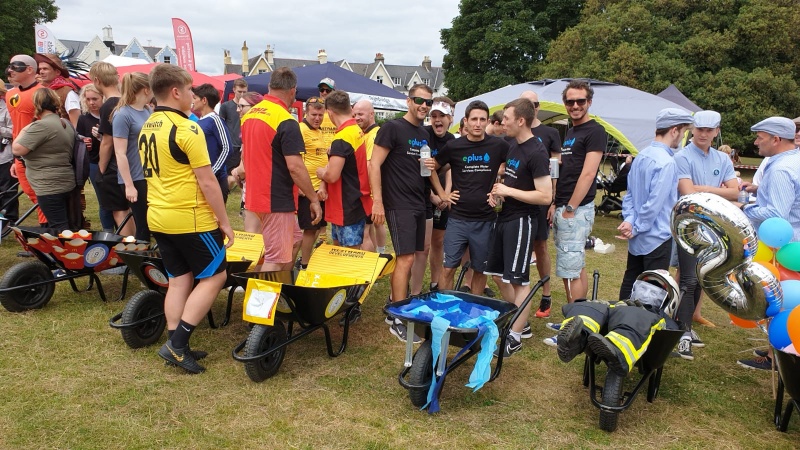 We anticipate that the teams raised around £4,200 for their social organisation or favourite charity, which included Rowcroft, Meadowside ,The Junction , Animals in Distress , Firefighters Benevolent and the CATCH citizens advice project.
The wheelbarrow race is now a firm fixture of the Newton Abbot carnival charity day held at Courtenay Park, adding a new dimension to a great local event.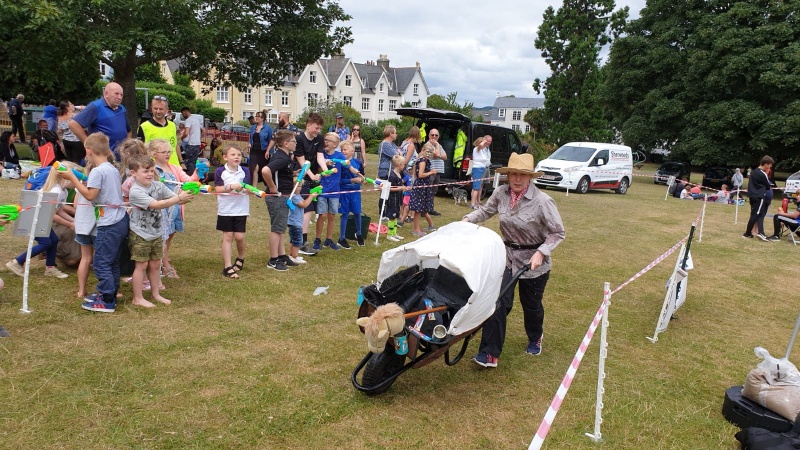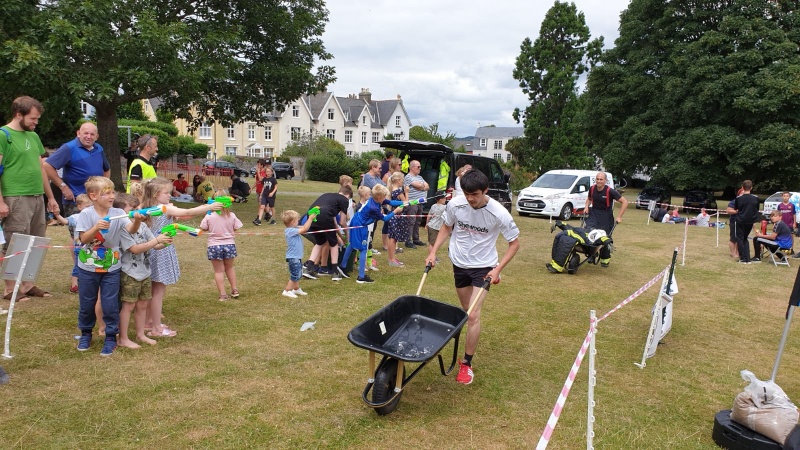 President and Race Organiser Martin Smith said "This event grows year on year, although there are a number of other events happening in the area, the race attracted a significant crowd who created a great atmosphere. The Rotary Club are delighted that they have helped facilitate an opportunity for smaller charities and organisations to be involved in a larger event."
Presentations were made to the teams and charity beneficiaries at a following club meeting with some great staging and props!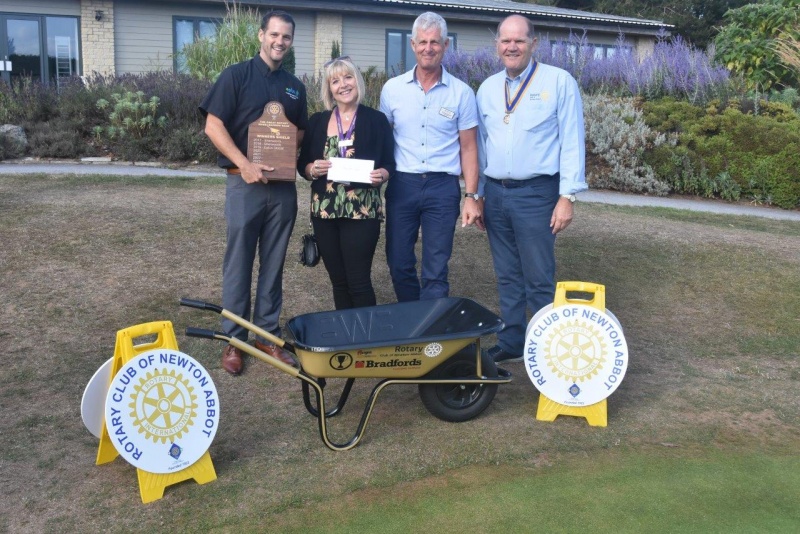 Eplus' Ben French, Rowcroft's Debbie Shotton and Charles Royle's Nick Richards with President Martin Smith.