Young people across Britain and Ireland are being recognised with Rotary Young Citizen Awards.
From the youngster who's helping others while battling childhood cancer, to the 11-year-old who bakes and delivers special cakes for free to those going through a tough time, to the dynamic 14-year-old wheelchair basketball player who's won a gold medal, to the "Plastics Warrior" who's campaigning to clean up beaches worldwide Last year's Young Citizens are truly amazing.
The winner of the Malvern Rotary Young Citizen Award 2020 is Betty Hughes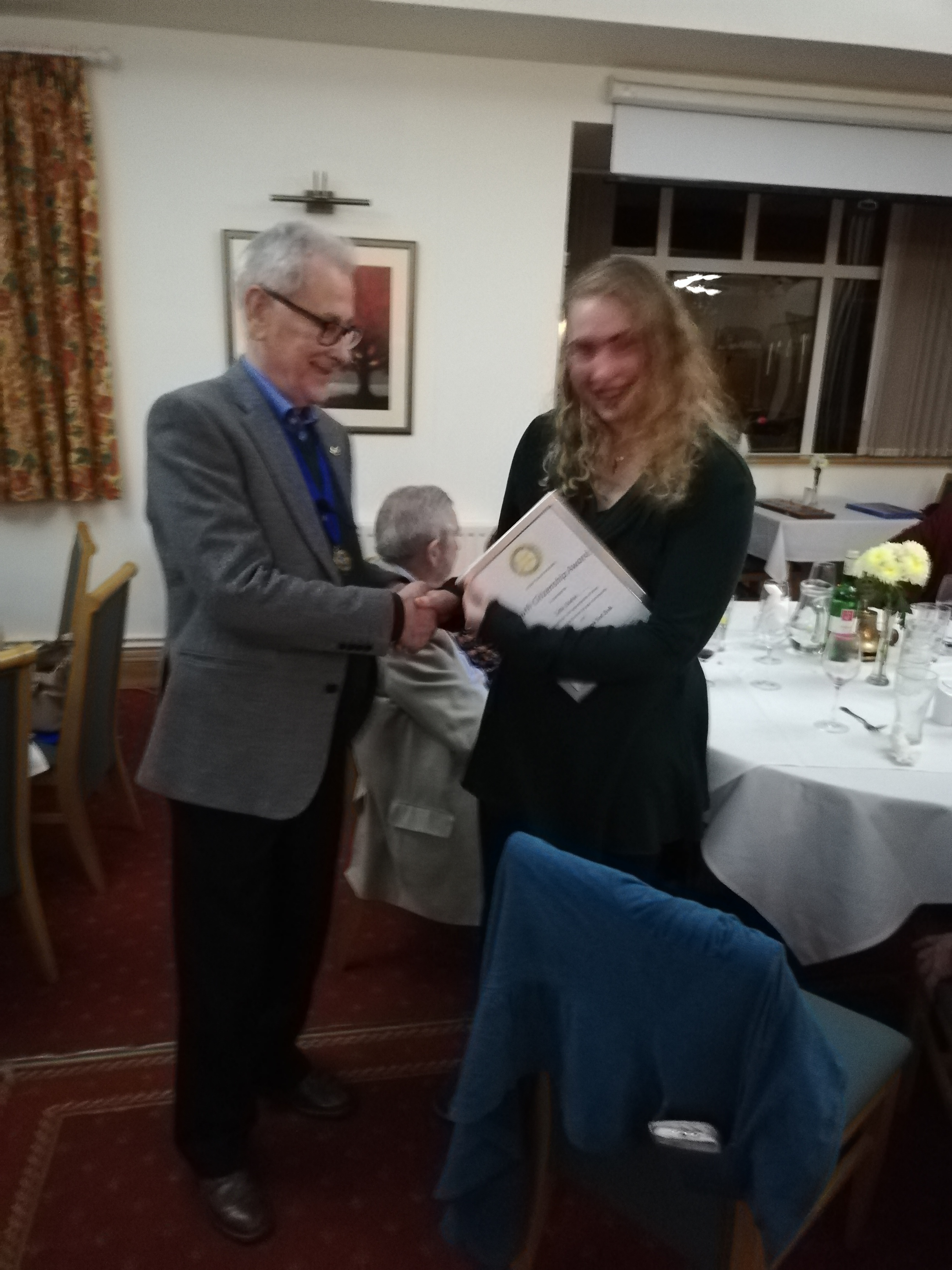 Betty was presented with her award by Rotary club president Brian George
Betty is a young lady who wanted to allow Malvern to become a welcoming place for LGBT people to live and work, so last year she set up a Pride festival in Priory Park on July 27th.
The festival was a great success, attended by hundreds of people from the LGBT community with their friends and families.
Betty managed to get the support of MHDC, Malvern Theatres, the Malvern Fire Service and several businesses in the town.
Betty won over the Rotary club's panel of judges as an enthusiastic person with a great deal of energy and personality enabling her to fulfil her vision of the first Malvern Pride festival.
This year she wants to make the festival even more appealing to the whole community in Malvern we look forward to supporting her in her endeavours.