Young Carers Project
The Rotary Club of Cleveland supports a number of carers each year by funding a week away at the fantastic outdoor centre at Peat Rigg.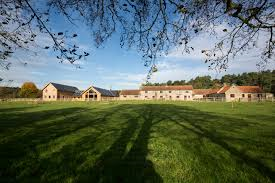 Every year the Rotary Club provides funding to send 12 young carers to Peat Rigg, an outdoor training centre, in North Yorkshire. The young carers, aged 11 and 12, are sent for a three day course where they experience activities to boost confidence and self-esteem. Team building is a key component and the course helps the youngsters to cope with the situations they face at home. Funding has been raised over the years and has included past president Robin Smith undertaking a sponsored "coast to coast" walk, with his collie dog, over 7 days.They raised over £3,000!