23rd Rotary MDR - Saturday 19th Oct 2019
Sat 19th October 2019 at 08.00 - 17.00
Autumn 2019 Metal Detecting Rally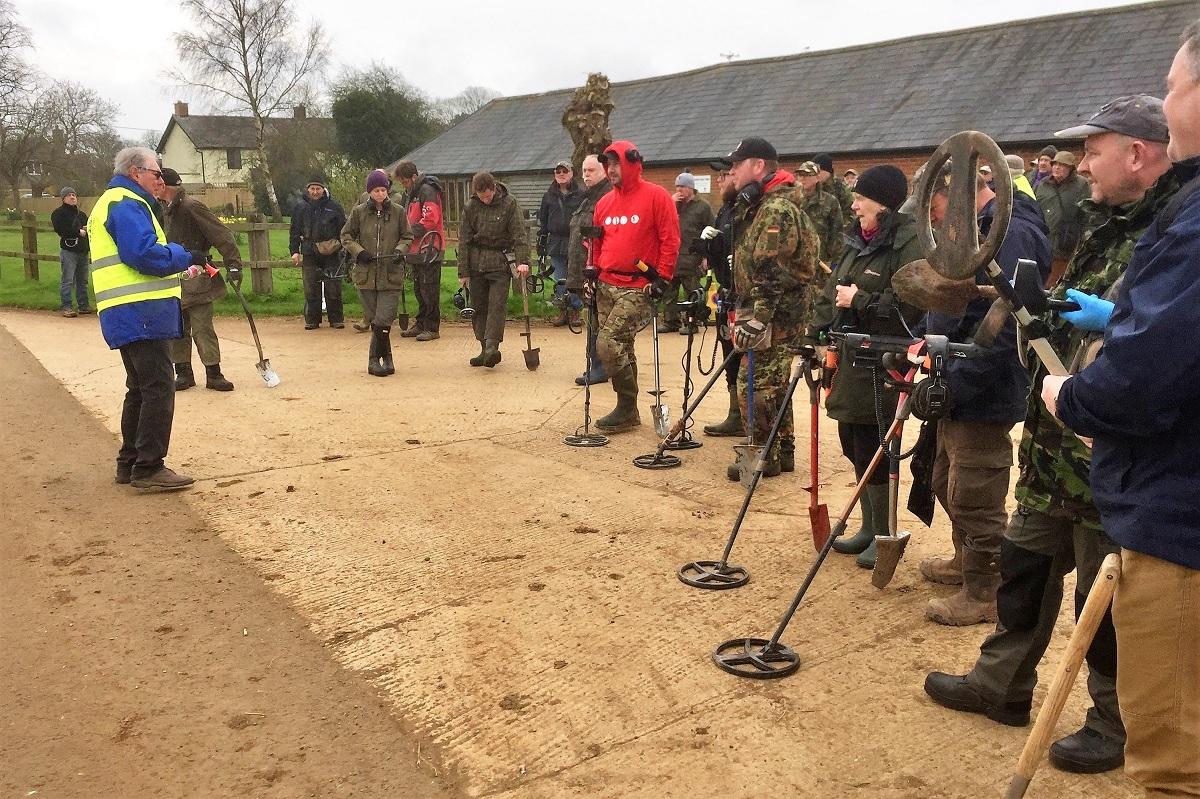 This event is now in the past.
Please click here to see visit the report of the actual day.
VENUE
New undetected land south of M4 near junction 16. 120+ acres of barley & maize stubble. Small area of grassland grown for hay.
START

Car park open from 8am; Rally starts at 10am
ALSO
Rotary 'All Day Breakfast' & Refreshments from 8:30am

Tombola - Trade Stand - Toilet Block
Camping can be arranged on request
COST
£20 per detectorist in advance or on the day
TICKETS

Request by email to MDR@rwbRotary.club including mobile phone number.
Tickets and directions will be returned by email
Or request by post with SAE including mobile phone number to:
Phil Tanner MDR, 5 Southbank Glen, Royal Wootton Bassett, Wilts. SN4 8QZ
Tickets and directions will be returned by post
Tickets are numbered for entry to the Prize Draw.
PAYMENT
By cheque payable to 'Rotary Club of RWB&D Trust Fund',
or BACS transfer to Ref: MDR, Sort Code 30-92-93, Account 66126268
Please apply early to avoid disappointment.
All proceeds to charities supported by Rotary and by the Farmer.