Citizen of the Year Award
Mon 24th June 2019 at 20.00 - 21.00
Every year Alsager Rotary makes an award to the Alsager Citizen of the Year - This years award went to Joyce Key, founder of the Keystone Support Centre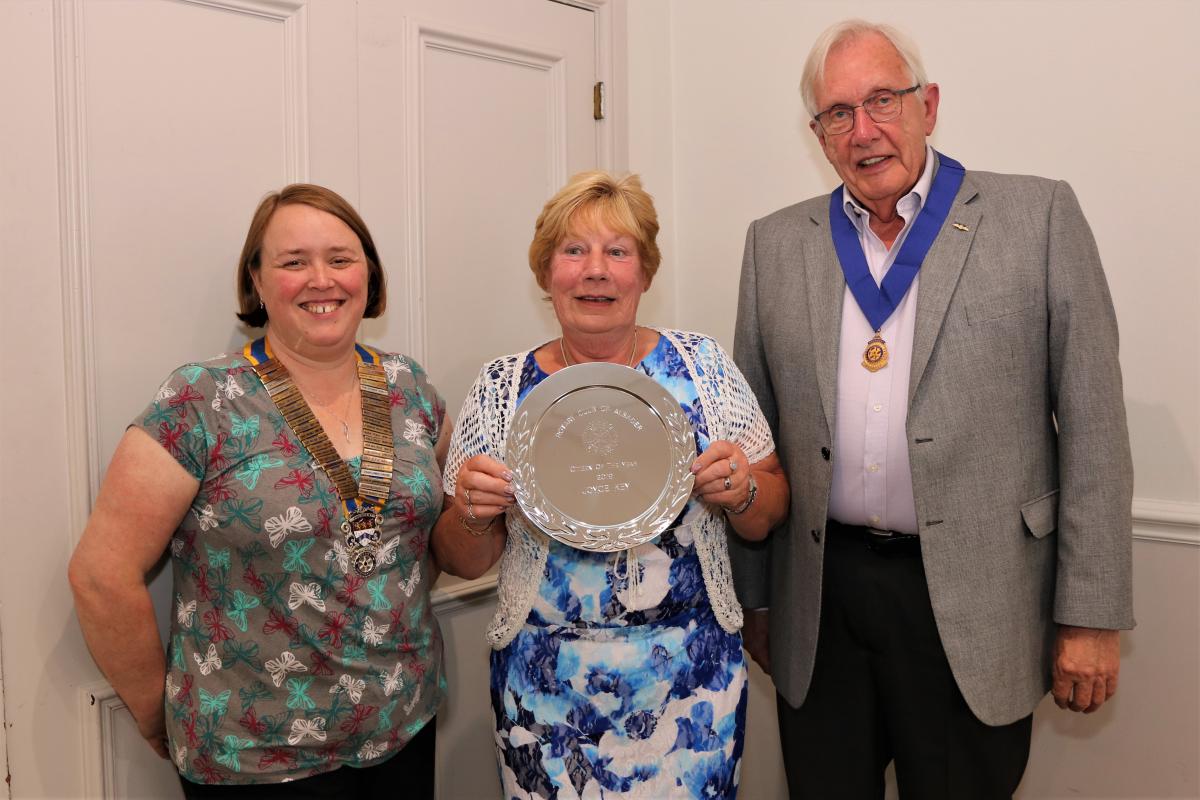 Whilst working as a District Nurse Joyce realised that her patients did not access the hospice for support when nursing their loved ones with a terminal illness. One of the main reasons being that the distance to travel to the "local" hospice in Winsford presented many problems for older carers.
In 2006 was successful in obtaining funds from the NHS to set up a local day care service at Lawton Memorial Hall.The Keystone Support Centre).
( Despite funding coming to an end in 2007, Joyce and her team with the help of donations from people and organisations in Alsager, kept the project going until 2010 when St. Luke's Cheshire Hospice invited the organisation to become an outreach centre for the hospice. This allowed an expansion of the services Keystone could provide. Expansion of St. Lukes to Winterley Grange brought funding to an end and Keystone is once again relying on local support but is thriving in spite of the challenges.
Joyce is still passionate about helping people and will keep Keystone open as long as she can.
She is a worthy recipient of the 2019 Ctizen of the year award.