Weekly Newswire from Peter Race 23 October 2018
Ripon Rotary Club weekly News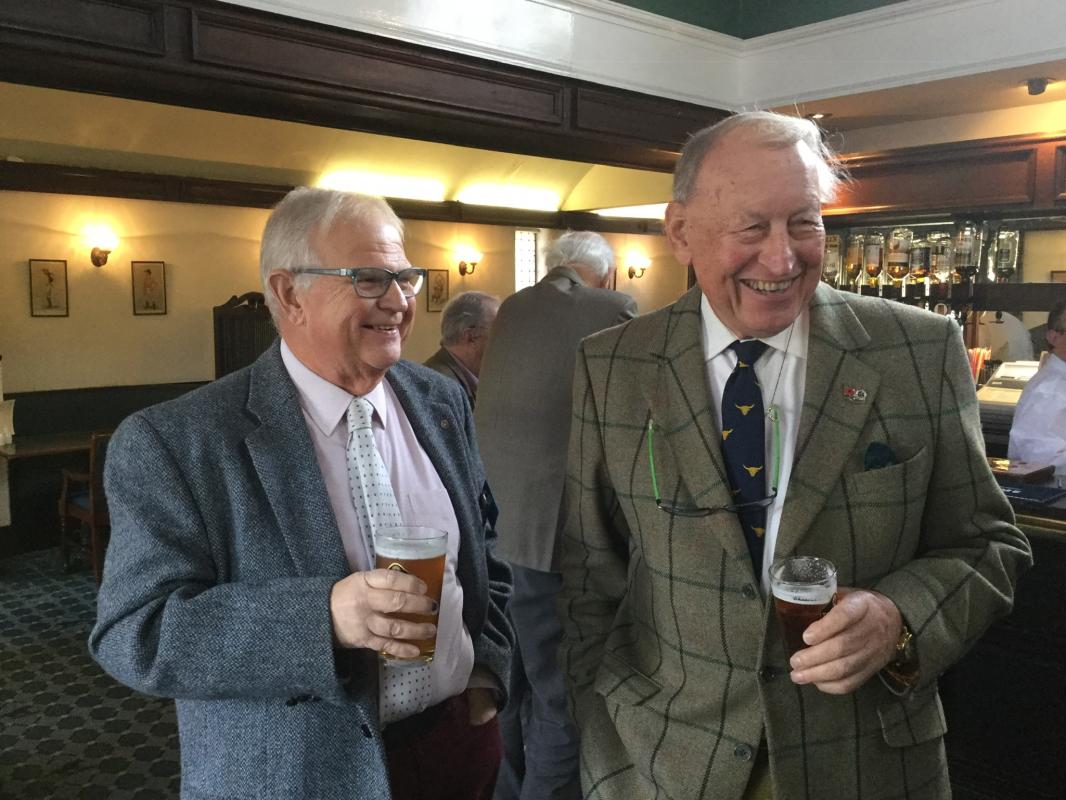 Show related pages
Rev. Daryl Hall welcomed.
Livestock judging from the perspective of the President of the Highland Cattle Society was described by Richard Turner [pictured with Jeremy] today. Among observations made were 'judging should not be influenced by the person on the end of the rope' and 'say nothing if you win and even less if you lose'.
Questions to Rob for Gardeners' Question Time evening.
Five stewards needed for Rowels' Bonfire on November 3rd at Ripon Racecourse at 5.0pm.
Drivers needed for Fountains By Floodlight on November 4th.
Pateley Bridge play visit on November 20th or 21st.
Christmas Dinner is on December 11th at 7 for 7.30.
Rowels invite members to join them at Arnside on March 16th for three days.
Membership booklets available.
Certificate presentation to mark Foundation and Polio Plus contributions.