Jim Wilson
Jim died on Thursday 29th August, just a few days before his 99th birthday.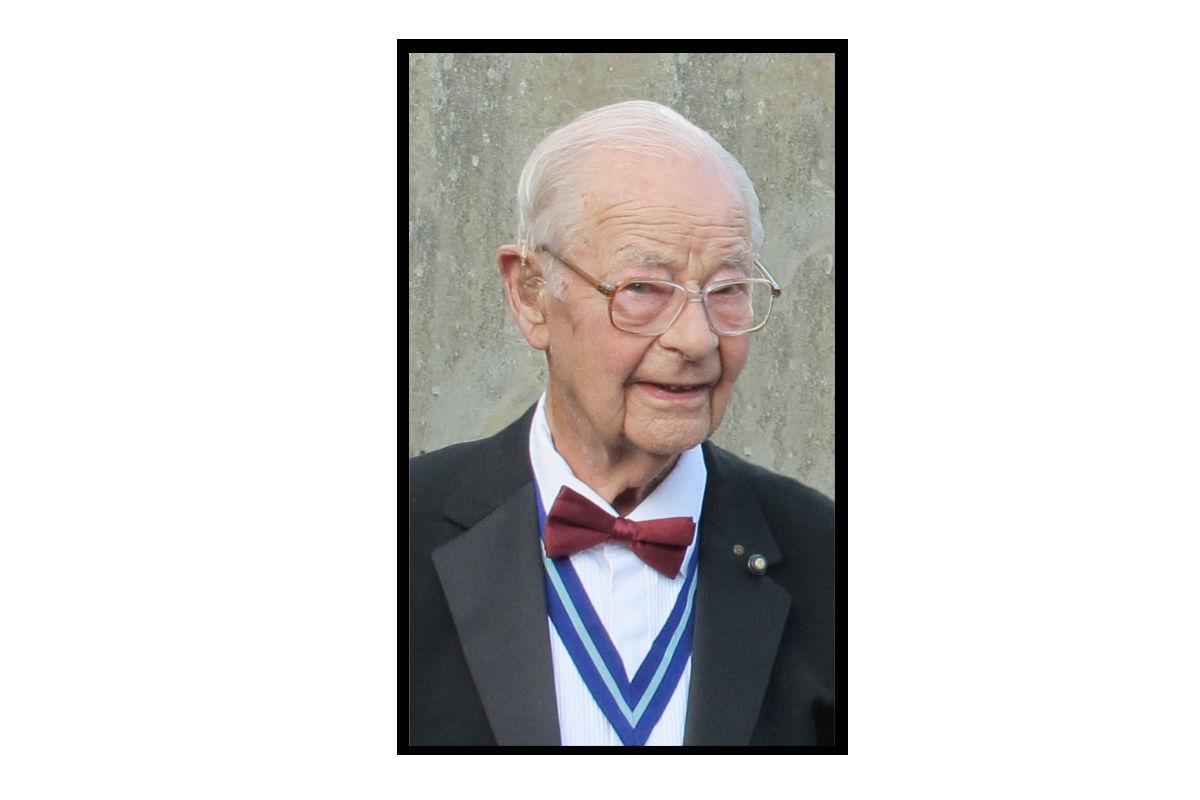 Jim Wilson was a founder member of Hamble Valley Rotary Club and a truly 'International' Rotarian. His first job in the club was chairman of the International Service committee – and his first task was to establish a formal twinning with the Rotary Club of Nantes Sur Loire in the Loire valley – all the founder members loved french wine, particularly 'Muscadet'.
Jim was Club President 1978/79 and then moved on to serve District 1110 as Group Study Exchange Chairman, Rotary Foundation Committee chairman and, following retirement as Director of the YMCA National Centre, Fairthorne Manor, became District Governor in 1985.
He also served as Conference Committee chairman for the 1992 conference in Caen, France, when Don Short was District Governor – it was probably the most complex and successful District conference ever, with 1,400 attending, including more than 100 French Rotarians, and the only District conference ever held outside GB – the committee comprised Hamble Valley members plus the irrepressible PDG Arthur Bowden as the 'French' specialist.
Jim's 80th birthday was celebrated with a memorable 'THIS IS YOUR LIFE' event directed & produced by Southern Television producer, Hamble Valley member Bev Smith, and included 'surprise' guests, one of whom, Jim's stepson Richard Beatty, flew from his base in Tanzania for the occasion. Jim and Muriel proudly went home clutching the famous 'Red Book'. Jim was equally proud of another book presented at a club anniversary dinner – 'Grim' Jim's Joke Book, containing absolutely nothing !!
Jim was hugely loved by all members and will be sorely missed.