Demelza Hospice Care for Children
Wed 25th September 2019 at 19.00 - 21.00
Vicky Adley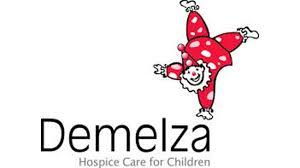 Our speaker on 25th September was Vicky Adley a Senior Community Fund Raiser for the charity, Demelza Hospice Care for Children. Vicky gave a short presentation about the work of the charity which provides care in south east London, Kent and East Sussex. At the start Vicky mentioned a Rotary connection and that a presentation was made at the recent District conference in Canterbury but she made no further reference. For those, like me, who are or were unaware of the Rotary connection Demelza was the inspiration of Rochester Rotarian Derek Phillips in memory of his daughter, Demelza, who died of a brain tumour at the age of 24. At the time the nearest children's hospice was in Oxford and Derek's ambition was to provide care nearer to families in his area which was Rotary District 1120. Together with his friend and fellow Rotarian Reverend Doug Redman they set up the organisation in 1998 and have since received support from Rotary which in the last 20 years has amounted to nearly £500,000.
Vicky spoke of the care and services provided by Demelza. Support is provided for children with terminal conditions the main beneficiaries being young people with severe neurological disabilities with only 6% of patients having cancer. The charity has three main sites, two hospices at Sittingbourne and Eltham with 10 and 6 bedrooms respectively and an outreach centre in St Leonards where specialist nurses are based and provide care in the community. Despite their efforts Demelza believe they only reach about 20% of families that could need their help. The treatment, or care, includes the firm belief that Demelza is about LIFE, making lasting memories and everything counting by letting the children lead as normal a life as possible. The needs and care of the family are also of prime importance with art and music therapy classes, sibling weekends, grandparents groups and activities for the under 5's. In the last year Demelza have supported 159 siblings and held 15 events.
Like most similar organisations Demelza is dependent on voluntary contributions receiving only 12% of their funding from central government leaving the charity to raise £10.5m a year to cover their running costs.
Senlac President, Fitz Fitz-Graham, thanked Vicky for coming and giving such an interesting talk. He himself has been a long-time supporter of Demelza and he has chosen Demelza as his charity for the current Rotary year.