Fellowship Supper - Hosted by Robin Sinclair
Wed 9th October 2019 at 19.30 - 22.00
Supper hosted by Robin Sinclair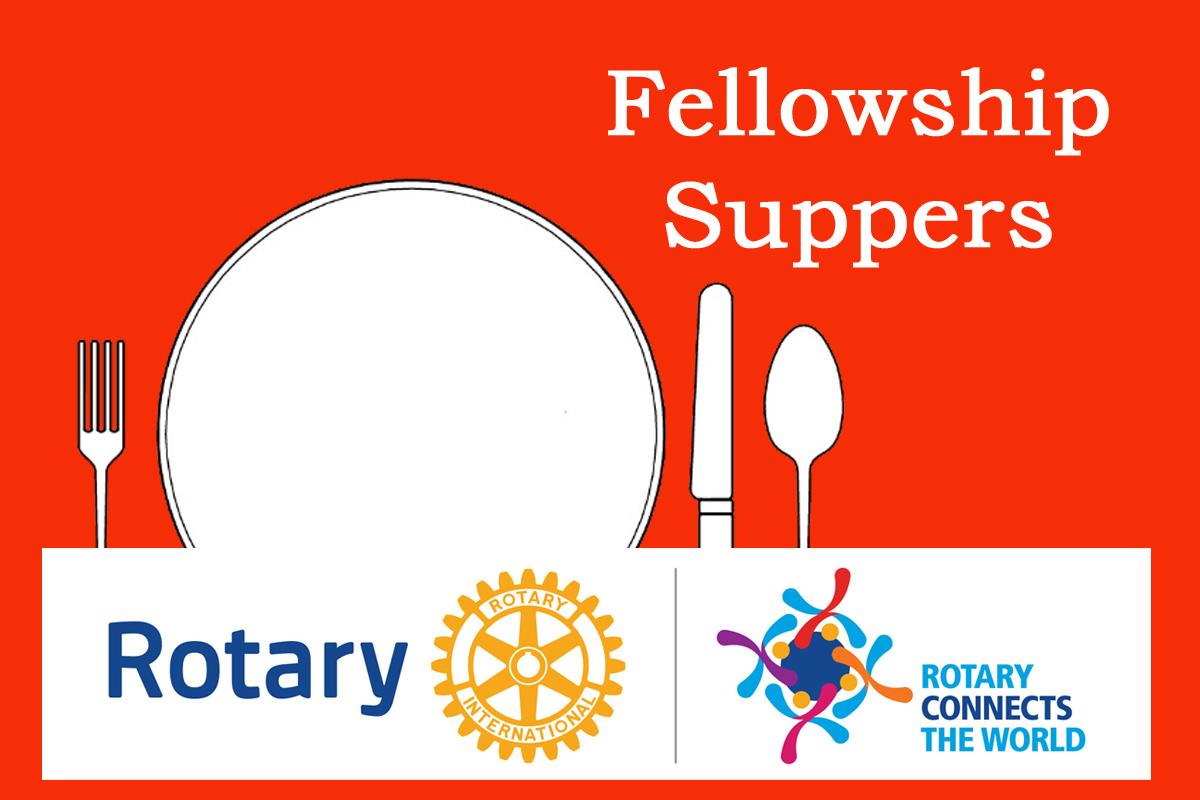 Hello All

I am proposing to organise Fellowship Suppers on Tuesday 8th, Wednesday 9th and Thursday 10th October. We need a host for each night (and the number of guests they would like) as well as guests please.

£10 per person as a guest and the host to spend up to £20 feeding 4 guests and themselves.

Any questions you know where I am (email below).

There is no club meeting next week and the following week I am away, but I will arrange for a 'Board' to be put out. However you can always reply by email.

For the newer members you are invited to attend supper at another Rotarians House at a cost of £10 per person plus some liquid refreshment. I can explain all the details when I see you but strongly recommend you attend one before considering acting as host.

Hoping most of you can make one of these dates - let's make this a bumper event!!.

John Ward
11th September 2019
Tuesday was Cambell Keays and David Gordon, Wednesday was Robin Sinclair and Thursdayt is John Davies with 20 guests in total.