Art Judge Jenny Warner commended all the entries and the students interpretation of man's damage to the marine environment. 'The winning picture 'saving the planet' was full of content' said Jenny.
See the winning entries below -
I st Riley Sparkes - Saving the Planet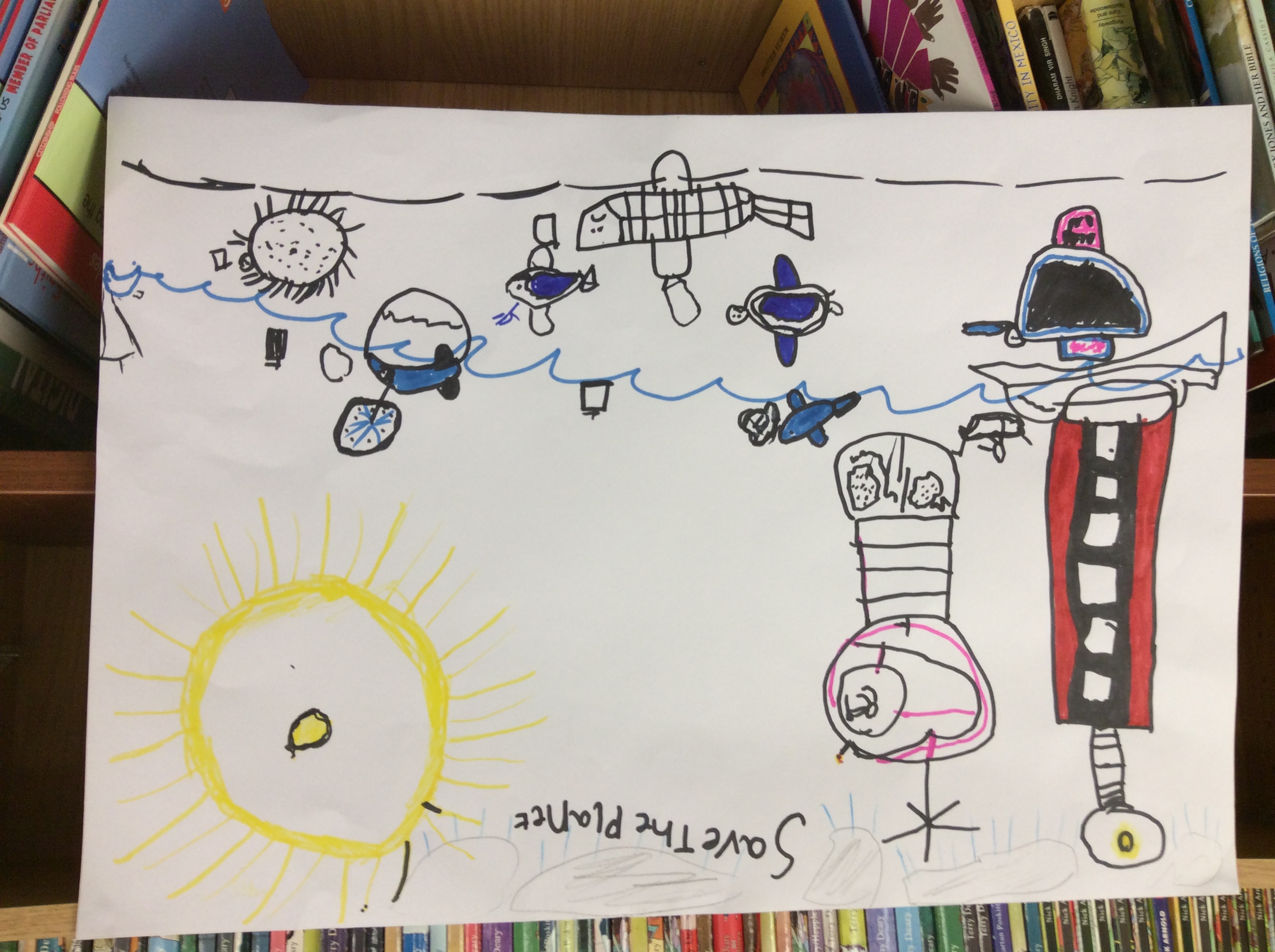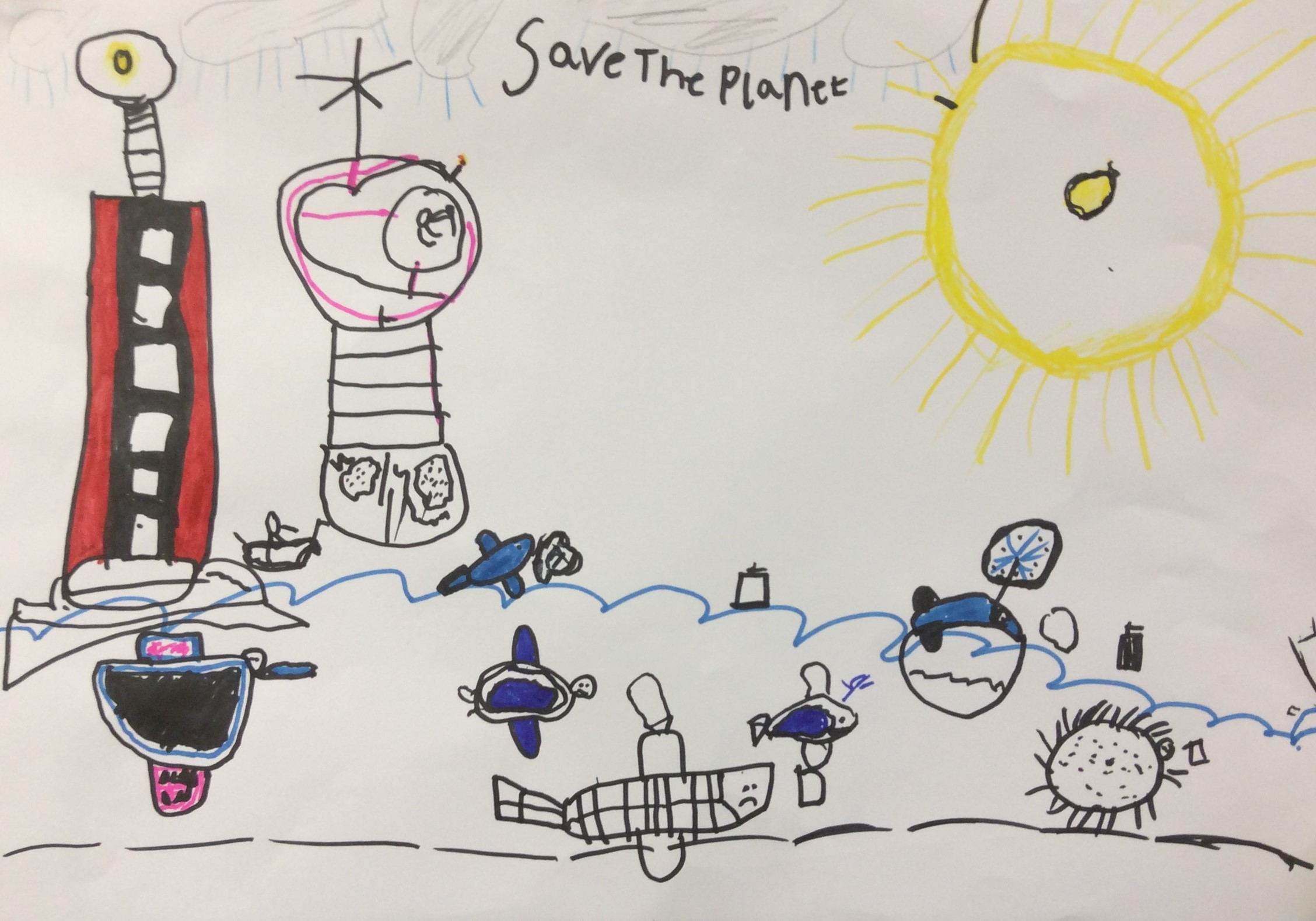 2nd Dexter Daventry 3rd Jacob Beard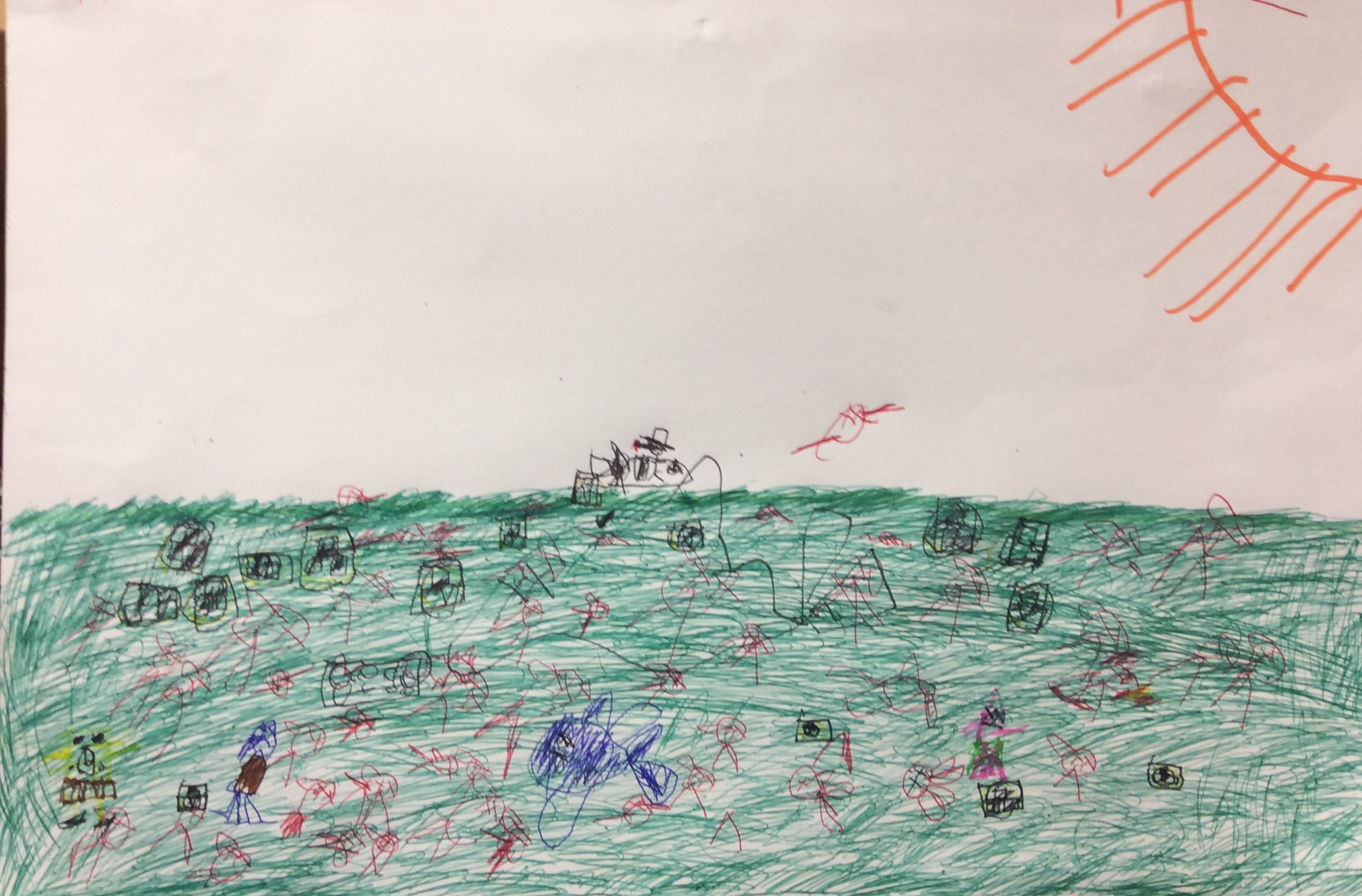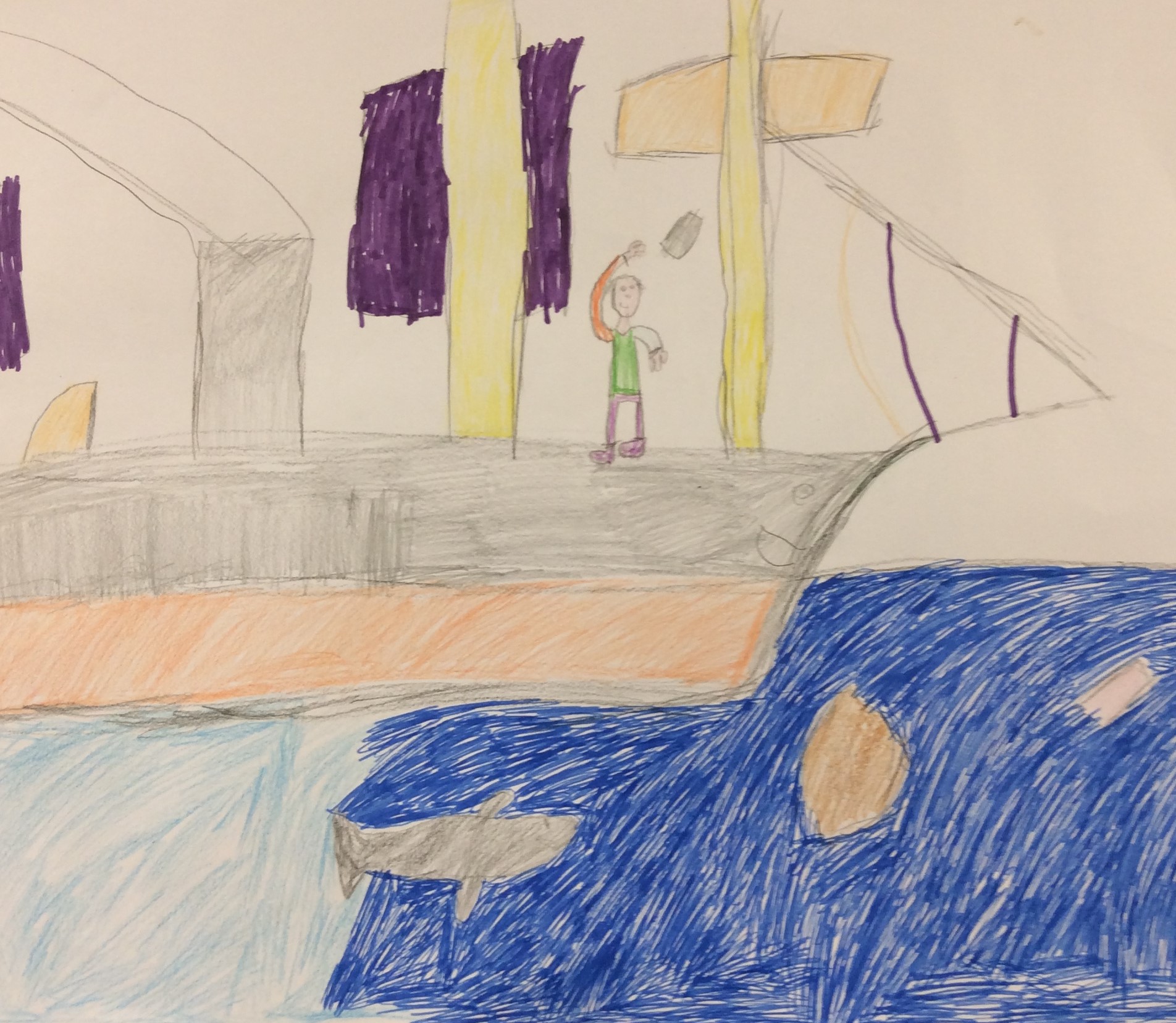 Stonehouse Rotary sponsored an art competition, which was judged and prizes presented on 22 November.
Thanks to the school students and staff for their warm welcome to the three Rotary members attending.