Ine Barlie - Gold Medal World Champion Female Wrestle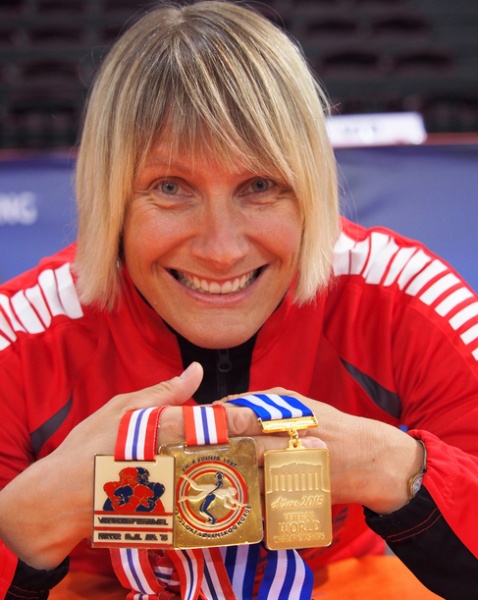 Tonight was an absolutely fascinating talk about Ine's life and her journey to becoming a twice world champion femal wrestler and gold medallist. Today she is still involved in the development of the sport and coaching.
Ine Barlie is one of Norway's real pioneers in women's breaking. She started as a 16 year old in 1981, after a past in swimming.

Female wrestling was little developed when she began and was instrumental in the sport becoming open international competitions for women.

Ine became Norwegian champion for the first time in 1987 and has won 19 times in total and received another five championship medals. Her international merits are even more impressive. She has won World Cup gold in 1987 and 1992, World Cup silver in 1989 and 1991 and bronze in 1990. In addition to EM bronze in 1988. In 2015 she participated in the first veteran world championship for women (gold).

She became the world's first female national team coach.
Married with two childen, Anya and Maik-Aage