Find useful links and information about our Challenge Enterprise activities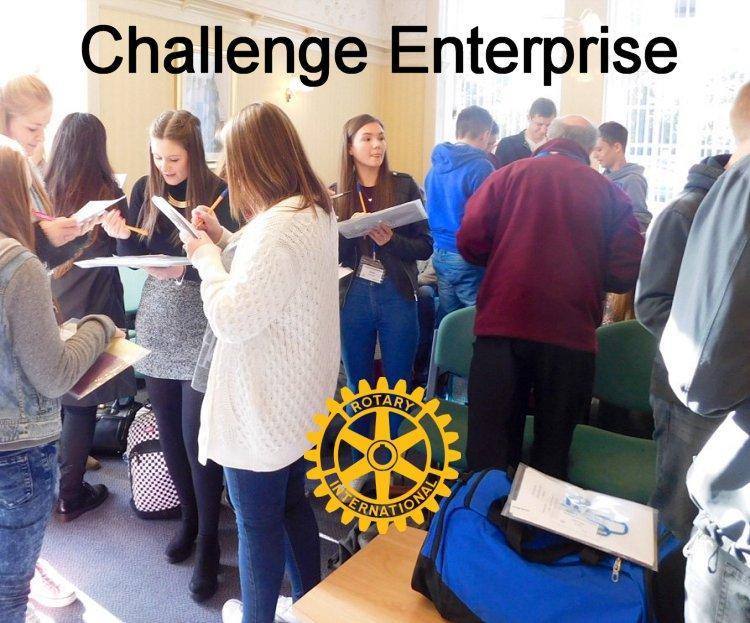 Challenge Enterprise - Carronvale House Larbert - 4th - 6th October 2019
Challenge Enterprise is a weekend programme organised by Rotary District 1020. It is designed for 16 & 17 year olds who are likely to go on to a successful career in Business. Candidates for Challenge Enterprise require the formal backing of their school and are subject to a selection interview by their sponsoring Rotary Club.
Challenge Enterprise takes successful candidates for an intensive residential weekend which concentrates on giving them an insight into various aspects of business and sets challenges which will help develop their confidence and business knowledge.
Challenge Enterprise 2019 will commence at 11.00am on Friday 4th October and end at 1.30pm after lunch on Sunday 6th October.All accommodation, meals and materials costs will be borne by the sponsoring Rotary Club.
This year's Challenge Enterprise will be based at Carronvale House, Larbert, where we will be taking over the whole conference and training centre. It gives us the ability to take up to 40 young people in shared en-suite accommodation. It also has sufficient break out space and computers that we can access with on-site security.
The weekend will typically consist of a mixture of the following:
short presentations by leading figures from various areas of the business world
group challenges relevant to the business world, stemming from the business presentations
business simulation challenges
team building challenges
debates and discussions
preparation and delivery of business-themed group presentations and
plenty of opportunities to socialise!
School Responsibilities: Selection of one or more suitable candidates, liaison with local Rotary Club re selection interview, ongoing administration.
Closing Date for Application Friday 27th September 2019