RYLA Students report back to the Club
The two students who were sent to the RYLA camp gave a Powerpoint presentation on their experience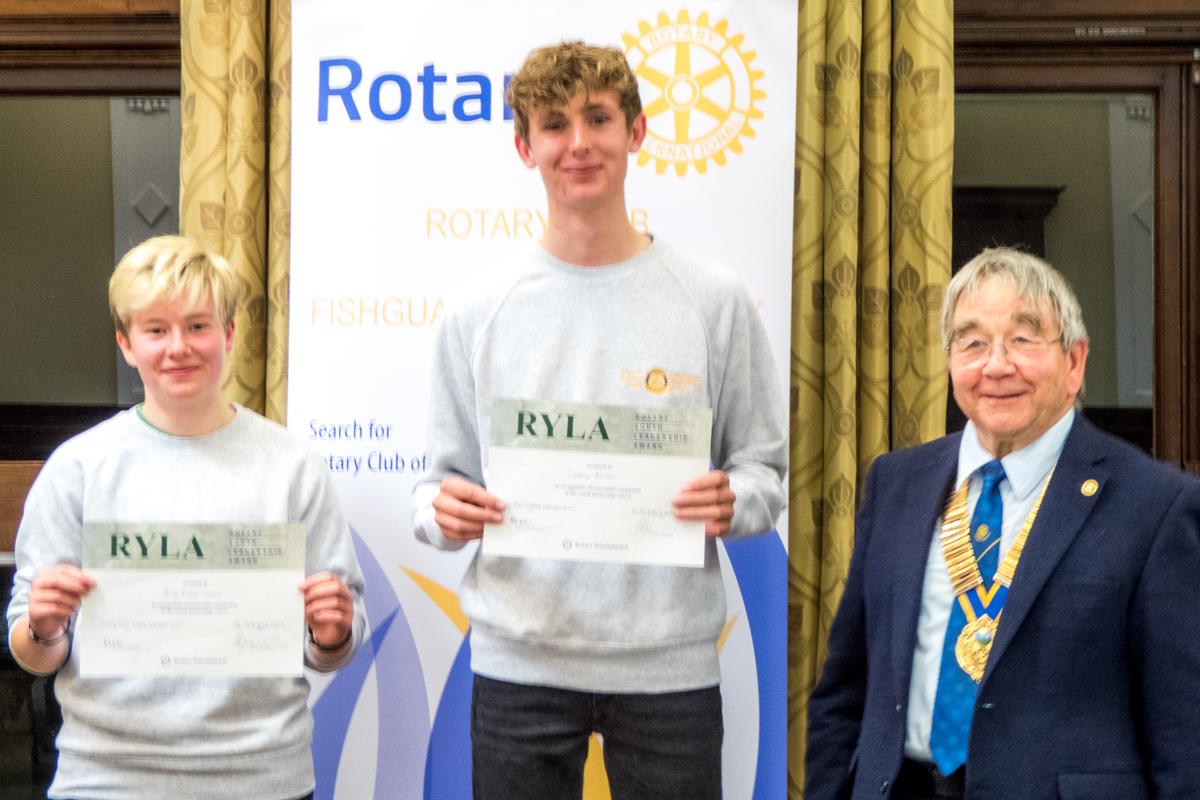 Rotary Club of Fishguard & Goodwick hear from RYLA Students
The guests of the Rotary Club of Fishguard & Goodwick at its meeting on Thursday 12thSeptember were the two students who the Club sponsored to attend the Rotary Youth Leadership Award course held at the Brecon Beacons Outdoor activity centre. They gave a powerpoint presentation showing all the challenging activities they had experienced and told how being put in a position of leading others doing things outside their comfort zone had given them a new confidence in themselves. This was shown by the way they gave the talk.
Also present were members of the families of the two students, Paul Edwards of Esgol Bro Gwaun, and Eva Rees of Pembrokeshire College and David England, past president of the Rotary Club of Builth Wells. Apologies for absence were received from Carl Milne of Stena, who sponsored one of the places.
At the end of the meeting, the students were presented with their certificates of attendance by Myles Huthwaite, the club president.
Myles Huthwaite