Chinese Banquet Evening
Wed 22nd January 2020 at 19.00 - 22.00
Rotary Becket are raising funds for a Oncology & Urology Nurse to work at Northampton General Hospital being funded by PROSaid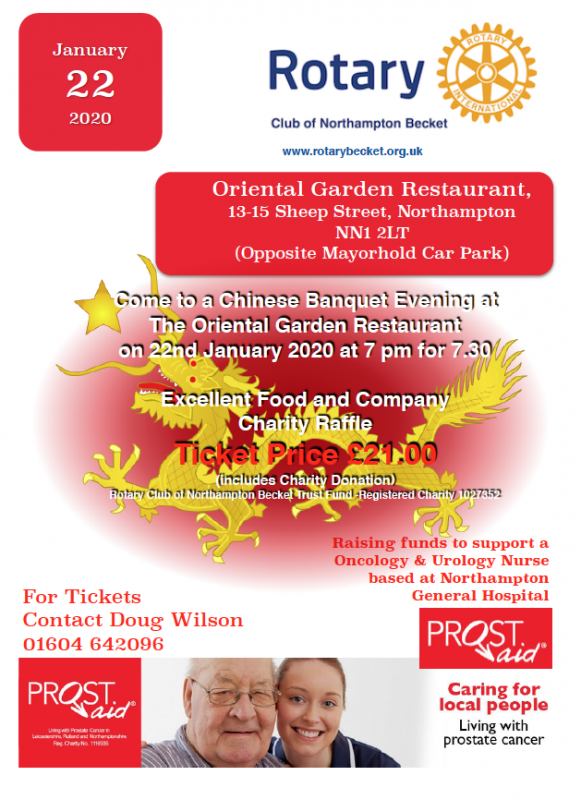 Rotary Becket is supporting the local Charity PROSTaid in the provision of a Nurse working in the Oncology & Urology Deparments of Northampton General Hospital serving patients with prostate cancer.


They will be repeating their previous sucess of holding a Chinese Banquet Evening on Wednesday 22nd January 2020.


This year it will be held at The Oriental Garden Restaurant at 13-15 Sheep Street Northampton NN1 2LT


It is open to Rotarians, Family Friends and anyone who would like to support this great project.


Download the Flyer

HERE
For more about PROSTAID visit their

WEB SITE