Thank you for Coffee !
Fri 27th September 2019 at 10.00 am - 12.00 pm
Friday 27th September - Helping Saintara with their MacMillan Coffee Morning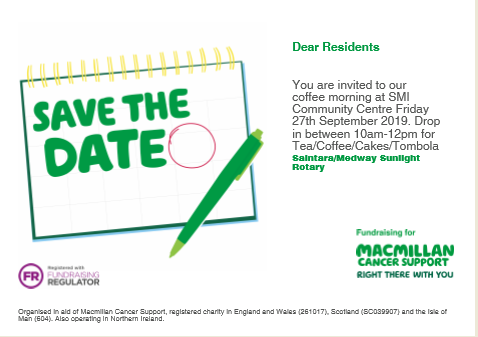 A big thank you to all who supported the MacMillan Coffee morning at the Community Centre.
We ran the Tombola and raised a magnificent £120 which will be added to from the Club Charity Account to make a round £200 donation to MacMillan.
Many thanks to St Mary's Island Active Retirement Association for letting us join them in the Coffee Morning.