District Newsletter for 7th October 2019
A copy of the District Newsletter for 7th October 2019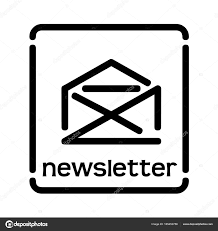 District Newsletter 7th October 2019
Hello again District 1100.
Thank you for the numerous responses I received to my last newsletter; some very positive and helpful feedback. One simple thing I have taken on board is that I didn't explain that I am sending these newsletters to each member of the District individually. I was also told you like pictures, so here goes!
On 21st September, I joined some brave members of Bradley Stoke abseiling down Southmead Hospital in Bristol. Together the team has raised £XXXX for the hospital charity. Already something close to my heart, it became more so two days later when my Dad became a patient. Sadly he died yesterday.
During these last few weeks, most of my waking hours (and some of the sleeping ones) have been spent in the hospital, and I thank those Clubs who have been so understanding of me cancelling visits at the last minute. I'd also like to take the opportunity to thank the members of the District team who have been so supportive, particularly DGE Chris and District Secretary Stewart.
If you've ever wondered why you might want to become involved with the District team, the friendship and support we give each other is a very good reason to start with.
World Polio Day 24th October I'm excited that we will be lighting up so many buildings purple in the District to promote Rotary's campaign to eliminate Polio from the world. The Iron Lung, looked after by Thornbury Rotary will be in use throughout the week in various locations, and always attracts much interest – but sometimes we forget that we should also be asking for donations. So far this year, the display has been used at 27 Rotary Club, 3 District events and the National Conference.
Hurricane Dorian Whilst these disasters, which seem to be coming with ever greater frequency, are heartbreaking, Rotary's response never fails to lift my spirits. Thank you to all Clubs and individuals who acted so quickly to donate to send aid to the Bahamas. I have attached the latest update from Rotary District 7020, which covers the affected areas. This highlights the transition from relief to recovery.
Many Clubs in our District contributed towards sending Shelterboxes. Did you know we have a District Shelterbox Co-ordinator – Liz Odell from Nailsworth Rotary? Liz is willing to provide help with fundraising, and to talk to Clubs (make sure you invite prospective members) and Area meetings.
Youth Last month I urged you all to look at the Community & Vocation newsletter on the District website. This month's suggested read is Andy Jarret's Youth update. Find out more about our many activities. An Appeal I've seen some fabulous photos on Facebook of Club activities.
Just a tiny selection here is Newent supporting Children In Need (watch out for them on Countryfile in November), Bristol Breakfast members 'flying' Concord at a fundraiser for the Great Western Air Ambulance, and Stroud collecting for Shelterbox Please keep posting to promote to the public the amazing and important work we do. (Don't forget the Polio Day activities).
We also need good quality photos for the District website, and for the District Conference (send to stevepd100@gmail.com). Which reminds me, if you haven't registered for our District Conference in Weymouth yet, now's a good time to do so. Coming Soon Tuesday 15th October - District Council. This is not just business but includes some interesting presentations, eg Local Emergency Support volunteering, Rotary Shoebox Appeal, and the new public facing replacement for our National Conference – Volunteer Expo.
District Council is open to all members. Tuesday 29th October – The Rotary Foundation Information Evening, again open to all. Rotary's own and only charity has transformed millions of lives around the globe. Find out more about why we must continue to support it. Both events to be held at the usual venue, The Gables, Falfield.
By invitation only (coming soon): Saturday 23rd November - New Members' Meeting. This will be at Jury's Inn, Cheltenham.
I'll be back Apologies this is a shorter newsletter than previously – though maybe with the pictures, you won't have noticed that! The next one will go out early in November. In the meantime,
I look forward to seeing and hearing from many of you - please feel free to e-mail or phone me with your suggestions, questions, moans (hopefully not too many of them!), or successes you want to share.
Best wishes, Judy District 1100 Governor 2019-20
Update from the Bahamas
Thank You Family of Rotary Our total funding is now approaching $1.5 million!
We have been overwhelmed with the support we have received from individual members of the Rotary family as well as the many clubs and districts which have made donations both financial, in pledges and with supplies. The sheer volume of donors means that we are often unable to include everyone in our news updates. Our donors, too numerous to mention, each receive an acknowledgement personally and please be assured you are all very much appreciated.
The Recovery Phase Rotarians in the Bahamas were guided by the first responders who arrived in the immediate aftermath of the hurricane. This enabled Rotary to be involved in the first stage of relief and support of those most in need.
Past Director John Smarge in Florida was in close contact with our Bahamas team and through his professional expertise was able to assist with shipments of supplies.
This phase is now under control by local agencies and Rotary can now move into the next phase. As John Smarge says, 'Rotary is not a great first responder to natural disasters.
Organizations like The Red Cross, Disaster Aid and Shelter Box are better set-up for those things. With that said, because we deal Rotarian-to-Rotarian, we are the best at determining actual needs, day by day, as we talk with our local Rotarians who are part of the affected communities.
Though we are certainly sending supplies, as requested, cash is always best. Rotary District 7020 Hurricane Recovery Dorian Report #9 October 6, 2019 Together Rotary7020Relief@gmail.com We Will ReBuild What Rotary does best is rebuild communities. What Rotary does best is rebuild communities. Rotary remains after the initial disaster aid organizations have completed their efforts and after the news crews leave.
We enable children to go back to school, we help with ongoing medical clinics, we provide micro loans for women to earn an income and support their families…
With this, cash is also best. At that time, we will also strongly encourage personal interaction, connections and hands-on involvement.' Interact Club Raises Funds in Sint Maarten The Interact Club of St. Dominic began their project on September 3rd, when the idea of bringing in monetary donations was announced to the Interact club and then to the rest of the school.
Throughout the following two days, money was collected. In addition, the school held a white shirts day when everyone was encouraged to wear a white shirt and 'pay a fine' of $1. Many people participated and some donated even if they did not wear the shirt.
The total raised by Interact in these initiatives was $1152 and this was presented to their sponsors, the Rotary Club of St. Maarten Mid Isle to be sent on to the district. Report on This Week's Progress in The Bahamas Team Bahamas: During the last week, your collective work has enabled us to: • See an increase in donations across our multiple funding channels now totalling $1.416 million. •
Continue pumping water (daily capacity of 6,000 gallons) at the Rotary Water Plant in Grand Bahama for distribution to the hospital, clinics, feeding centers, shelters and the community at large. •
Continue engaging officials from the National Emergency Management Agency (NEMA) plus other international and local private and corporate partners to discuss ways Rotary can assist in the immediate and long-term building efforts. •
Provide a Communications Specialist team to the National Emergency Management Agency (NEMA) to support with internal and external communications.