Heat & Eat
Background to our help for the East Ayrshire Foodbank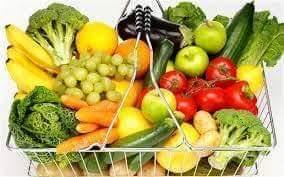 The ethos of Rotary Clubs is that we try to 'help our communities' in whatever way we deem appropriate.
Some time ago we determined to provide some help to our local Foodbank by collecting cans which simply need Heating then Eating. We've called this Heat 'n' Eat. Since starting we have added other items such as rice, pasta and sugar largely falling into line with what the foodbank are needing.
We are collecting from members on a weekly basis and set ourselves an initial target of collecting 1000 cans. So far we have contributed almost 5900 items.
The coronavirus outbreak has put a stop to our regular weekly meetings so we are no longer able to collect tins etc. from our members but we are presently looking at alternatives.